Southern California's most talented, and youngest, golfers are taking the stage in the desert as they compete for the prestigious SoCal Junior Amateur Championship. The tournament, which offers both a boys and girls division, has been won by some of the country's top talent. Last year's girls champion, Briana Chacon is now playing collegiate golf at the University of Oregon and past winners on the boys side include Adam Matteson (University of Colorado), Steve Sugimoto (SDSU) and Sean Maruyama (UCLA).
This year, the field is stacked with juniors who are SCGA Junior members and use the Golf Pass, PYD program and other special opportunities to grow their game through SCGA Junior. Take a look at some of the top names to watch out for this year.
Girls:
Zoe Campos: The junior in high school has a successful history in SCGA championships and enters this year's tournament as the girl to beat. She has finished second in each of the past two SCGA Women's Amateur Championship and most recently competed on the victorious Junior Solheim Cup team. Last spring, Campos finished fifth in the inaugural Augusta National Women's Amateur Championship.
Jahzara Wilson: Hailing from San Diego, Wilson takes advantage of all the regional opportunities that SCGA Junior has to offer. She frequently uses her Golf Pass and has played in many Summer Series and Club Outing events. Wilson has also been selected to play in the Foundation Cup and Mentor Play Days based on a combination of skill and character. Wilson has also been featured in the San Diego Union Tribune's girl's golf Players to Watch.
Leigh Chien: One half of the Chien duo competing in this year's championship, Leigh is an active member of the SCGA Junior community. She recently attended one of SCGA Junior's Rules of Golf seminars to help make sure she's playing the game the right way. An active Golf Pass member, Leigh has also participated in many fundraisers for SCGA Junior and is passionate about getting more kids involved in golf.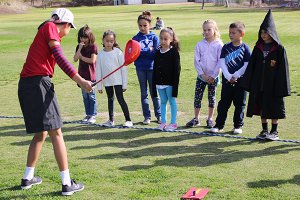 Vanessa Ngo: After participating in Club Outings and using her Golf Pass to hone her own game, Ngo decided it was time to help grow the game. So, she started teaching golf class at her former elementary school and introducing the game to new juniors. She has also served as a mentor in the Girls Golf of Southeast LA program and has been selected for many special playing opportunities based on skill and character. Ngo was one of two juniors chosen to walk inside the ropes at the 2019 LPGA HUGEL-Air Premia LA Open.
Other members on the girls side who are competing include: Chloe Lam, Shannon Martin, Angelina Kim, Crista Izuzquiza, Isabel Sy, Arlene Salvador, Ashleigh Park and Joshlyn Ayala
Boys:
Evan Chien: Representing the Chien's on the boys side of the tournament is Evan. He competed in this summer's SCGA Amateur Championship and was the youngest player in the field. He is an avid Golf Pass user and has been involved in several fundraisers on behalf of SCGA Junior.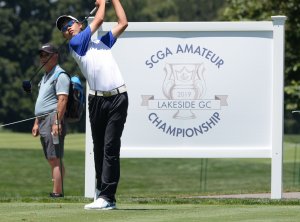 Jaxson Tagawa: Putting both brains and clubs to use, Tagawa has been a past SCGA Junior trivia contest winner. He is also very active with his Golf Pass and has participated in Player & Youth Development programming in the San Fernando Valley community.
Justin Hemmati: A very involved member, Hemmati participates in many of the Club Outings in the Inland Empire. Hemmati frequently uses his Golf Pass at his favorite local courses. He has also attended several of SCGA Junior's College Prep Seminars to help advance himself both on and off the course.
Liam Hartling: The desert heat won't stop Hartling from being a contender. He's used to it after participating in the Inland Empire Summer Series events. He uses his Golf Pass frequently for practice and rounds and will be looking to made good on all that work in this championship.
Other members on the boys side who are competing include: Raphael Villarama, Tyler Nguyen and Haram Shin