In this year's edition of the SoCal Junior Amateur Championship, the field is as stacked as ever. As usual, most of the field are SCGA Junior members, scholars, volunteers or alumni who are teeing it up looking for their chance to take home the coveted trophy. Across the boys and girls divisions there are 126 active Golf Pass members. Here are some key members to keep an eye on throughout the tournament.
Both the boys and girls defending champs are in the field looking to defend their titles this year: Ray Xiong and Zoe Campos. Both prepped for this tournament by competing in the SCGA Amateur and Women's Amateur respectively. Xiong is looking to become the first boy to win multiple times, while Campos, a former Golf Pass member, would join Oregon Duck Briana Chacon as the only other female to earn a repeat victory.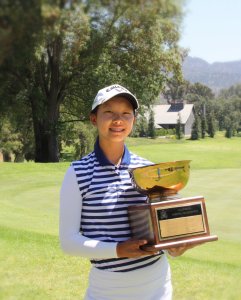 There's no sibling rivalry for Evan Chien and Leigh Chien, competing across the field from each other. Both have competed in this event multiple times, with Leigh finishing fourth last year. Leigh is coming off a spectacular summer in which she won the KPMG Stacey Lewis Junior All-Star Invitational and earned an exemption into the Founders Tribute at Longbow, a Symetra Tour event.
Not to be out done, Evan also recorded a top-10 finish at last year's event. He qualified for the SCGA Amateur in 2019. Additionally, the Chien siblings have been ardent supporters of SCGA Junior and have completed fundraising campaigns to give back.
One of the most frequent faces at SCGA Junior events, Kevin Hikichi is making his SCGA championship debut this year. Hikichi attended more than 20 SCGA Junior events in 2019 and also attends classes through the Player & Youth Development program.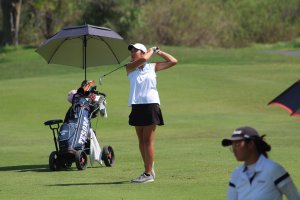 Vanessa Ngo has been highly involved in several SCGA Junior programs. She frequently attends LPGA-USGA Girls Golf of Southeast LA outings where she serves as a mentor to other girls. Due to her talent on the course and dedication off it, she has been selected as a participant for many SCGA Junior special events. Most recently, Ngo made her SCGA tournament debut in the Women's Amateur this summer.
Ryan Ruaysungnoen is an SCGA Junior scholar currently attending Pomona College where he competes on the men's golf team. A frequent Golf Pass user, Ruaysungnoen used the affordable access to play and practice as often as needed to take his game to the next level.
Angelina Kim brings experience to the field that few others have. Kim is a freshman at Long Beach State where she plays on the women's golf team. She looks to continue her successful SCGA competition streak after teeing it up in the Women's Amateur this summer. Kim twice took home the CIF LA City Section title, most recently in 2019. As a junior golfer, Kim was a frequent user of the Golf Pass and even started the girls golf team at her high school.
A top junior prospect, Lincoln Melcher has turned his attention towards giving back and has served as a mentor to younger golfers in the Player & Youth Development program, giving advice on junior golf, tournament play and getting ready for the next level.
Having driven across the Southland to play in a variety of SCGA Junior events, Chloe Lam has developed her game to an elite level and frequently returns to participate in special events and as a volunteer.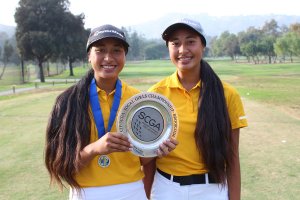 Another set of siblings in the field, the Leovao sisters are used to competing together, and against each other. Jasmine Leovao and Janae Leovao have participated in many SCGA Junior events for a little friendly competition. In last year's CIF SoCal Girls Championship, Jasmine stormed from behind to win the individual title after a one-hole playoff.
The sixth annual tournament is held at Morongo at Tukwet GC and is co-hosted by the SCGA and SCPGA. Follow along with the action through tournament updates and live scoring here.