The SCGA Junior Golf Foundation is intentional in where it brings its programming. The Foundation seeks communities where there is a dearth of junior golf opportunities, where golf is not a common sport for youth for various socioeconomic reasons and where the program will help the community flourish.
With the expansion of its Player & Youth Development programming to Fairmount GC in Riverside, the Foundation found its newest home.
"When we brought programming to Riverside, there were so many parents who would come up and say, 'Wow, we really needed a program like this in Riverside!'" said Jakeishya Le, the Foundation's local Program Coordinator.
By beginning local programming as part of a unique partnership with the City of Riverside, the Foundation has had the opportunity to provide special events for juniors. One such event provided more than 100 local juniors with two weeks of free golf clinics with the Foundation's certified instructors. Additionally, 5-7-year-old participants were given their own SNAG equipment, specially designed for young golfers, all free of charge.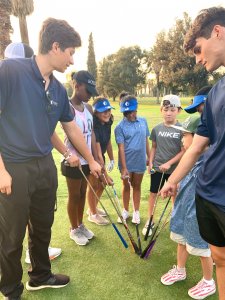 "Golf programs are a fantastic thing for youth to get involved in," said Fairmount GC manager Matt Tomjack. "Golf assists youth to escape the hours of television and video games and get out into the fresh air. Golf assists with physical fitness, developing independence, fostering friendships and teaching discipline as well as patience. All youth develop skills at different rates and SCGA Junior offers several different classes to assist in the development of all youth, so no child feels like they are left behind."
As part of the Riverside program, SCGA Junior also opened its third LPGA*USGA Girls Golf chapter, which provides monthly opportunities for girls of all ages to have fun on the course and participate in golf activities as well as social or educational ones.
In addition to its full range of golf offerings, the Foundation has made an impact on community events as well, thanks to the blossoming relationship with the City. Program Manager Bryan Stauffer has credited the City with embracing the program and welcoming them to the community.
"It's been so great to be out in the community, beyond just at the golf course," Stauffer said. "We've already been a part of so many community events, including a drive-thru Easter celebration and concert and movie nights at the parks. We couldn't be more excited to see what the future holds for us here in Riverside."
In addition to the benefits that the Foundation and its programs have seen from partnering so closely with the City of Riverside, there have also been noticeable benefits for the local community.
"Since the start of SCGA Junior programming, Fairmount GC has seen an increase in junior golf times and participants," said Jakob Wolfer, the former Fairmount GC manager. "In turn, more parents have become interested in the game as well."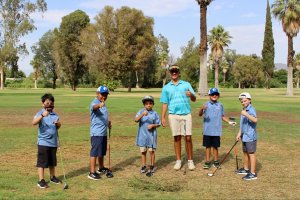 SCGA Junior has hosted several parent-junior events at Fairmount GC as a way to encourage the family atmosphere that golf can provide. It plans to continue to host unique and fun program formats for a variety of occasions in the future.
For Fairmount GC, building this relationship showcases their commitment to growing the game as well. As the number of junior golfers at the course and in SCGA Junior programming continues to grow, the benefits will continue to expand for all parties involved.
"I look forward to continuing to promote SCGA Junior classes with the hopes that our youth enroll in the programs, develop into the golfers of the future and that they remember their roots at Fairmount GC and in our great city of Riverside," said Tomjack.