Alec Spencer first got involved with the SCGA Junior Golf Foundation as many do – as a kid who used SCGA Junior's Golf Pass to get discounted range access and greens fees. But as he got more involved, it became so much more.
"Being a part of the Foundation has been amazing in ways that aren't even golf-related," Spencer said. "It's a family with all the staff, alumni and scholars. Of course, it's been great on the golf side, and I still love to play, but this is the best organization that I've ever been a part of."
Now it's all coming full-circle for the Scholar alum, who graduated from University of La Verne in 2017. He'll be teeing it up in the 122nd SCGA Amateur Championship at Virginia CC and two other SCGA Foundation Scholars are in the field alongside him.
__________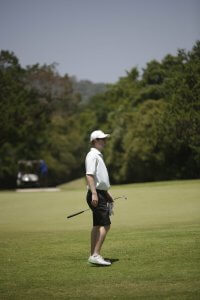 As a junior golfer in San Diego, Spencer picked up the game at an early age. The Golf Pass, which allows juniors to play and practice for $5 or less at more than 150 SoCal courses, allowed him to head to his local facility several times a week. Spencer recalls one summer day when his mom dropped him off at Riverwalk GC – one of the spots he frequented. When his mom realized she was going to be much later than anticipated, Spencer debated whether to get lunch or play another round.
"It was more expensive to get a hot dog than to play again, so I skipped lunch and played 36 that day." Spencer said with a chuckle.
Spencer got more and more invested in his game and used the Golf Pass to get him ready to play collegiately.
"I wouldn't have gotten the skill level to play in college without the access that the Golf Pass provided," Spencer said. "It had a direct correlation with me playing in college and the success that I had."
When it came time to attend college, Spencer selected the University of La Verne where he competed on the golf team. He earned a scholarship through the Foundation, but continued to get even more involved, coming back to special events and volunteering.
"I used to be that kid playing at an event, so I loved volunteering and helping out wherever I could," Spencer said.
He even got an internship with the Foundation while in college helping run programming. The Foundation turned Spencer on to his eventual career path – though it wasn't from his internship. Spencer was frequently selected for Mentor Play Days, events where private club members host juniors and scholars at their club for a round of golf and networking.
He met several real estate agents at events, and it piqued his interest in the career so much that he got his real estate license while still in college. He now works as a commercial real estate broker and says that the Mentor Play Days directly impacted his desire to pursue this career.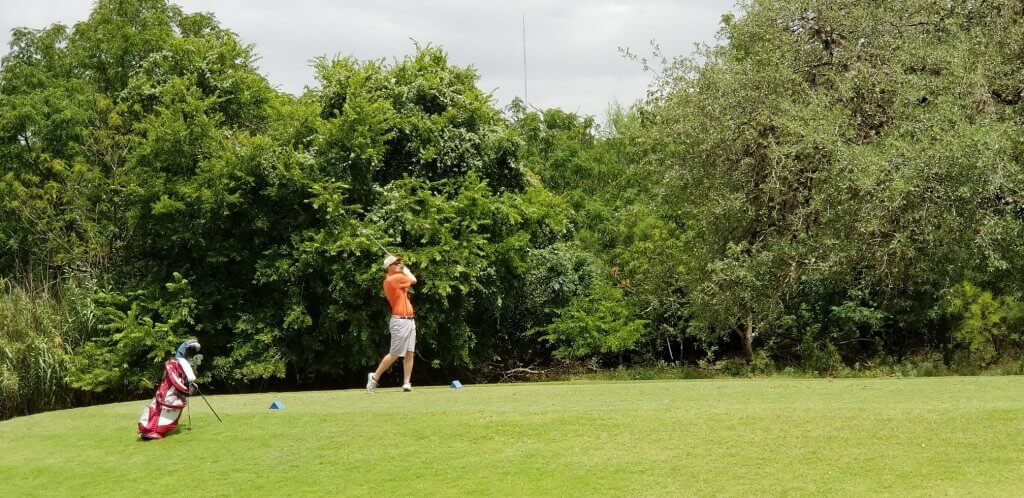 A competitor through and through, Spencer got his first career tournament win in college. As a collegian, he also qualified for the 2016 SCGA Amateur, where he missed the cut, but the experience stuck with him.
"The list of winners is such an impressive group, it's just neat to be a part of this event," Spencer said. "Now I'm past the point of trying to impress coaches or get a spot on a team, so I'm just looking forward to enjoying the competition and seeing where my game is at."
Alongside Spencer will be SCGA Foundation Scholars Jetty Sivongsay and Evan Chien, who compete on the golf team at Cal State San Bernardino and UCLA, respectively. Spencer's advice for the scholars?
"I don't have any advice for them on the Amateur, I'm trying to beat them," Spencer said with a laugh. "But in all seriousness, my advice is to look past the golf connections and reach out to staff, board and volunteers. Every time I've done that it has worked out so much better than I thought it would. We all share golf, but there's so much more to it than that in the Foundation. Take advantage of the Foundation's resources."
Spencer is hoping to meet Sivongsay and Chien at the Amateur, is hoping to make the cut and in his true competitive spirit, hoping that his flat stick doesn't let him down. From a kid on the range with a $1 bucket, to the SCGA's premier championship, Spencer has been a part of the Foundation every step of the way.