Honing the tenets of teamwork and fueling the flow of competitive juices, a trio of SCGA Junior Fall Leagues proved swings of success this past autumn.
Across the San Fernando Valley, Riverside and Southeast LA community programs, respectively, dozens of junior participants enjoyed enhanced practice schedules as prep for an introduction to the structure of tournament play.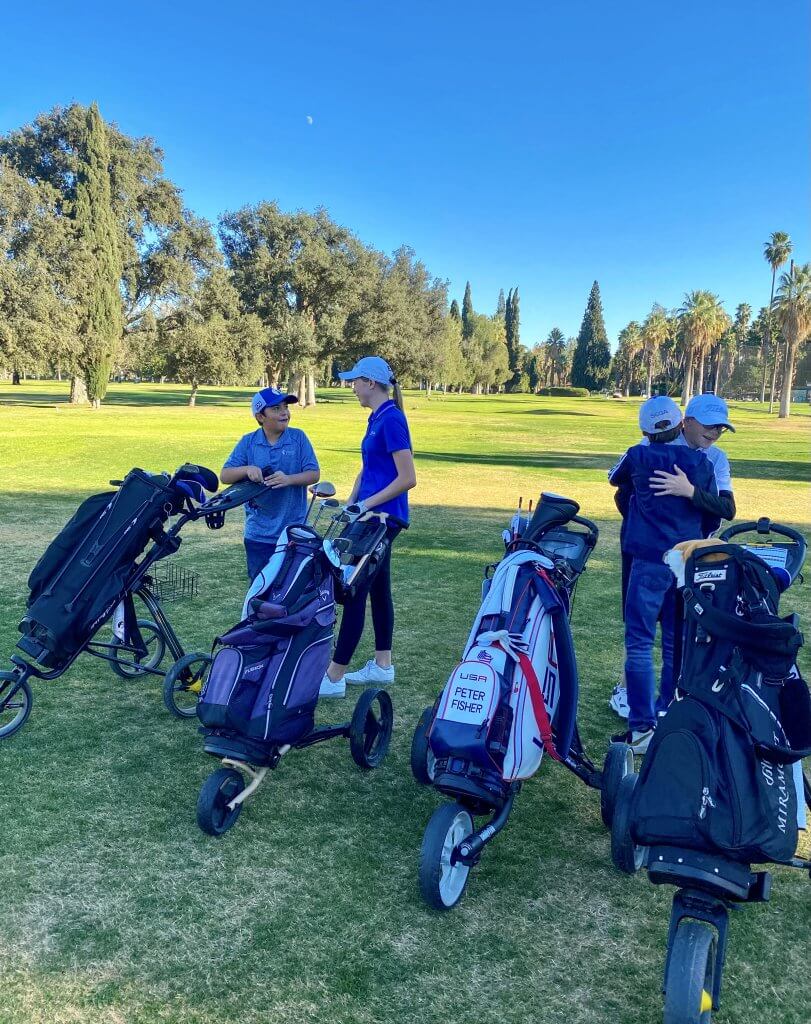 In the San Fernando Valley's debut Fall League, 20 junior participants engaged in three practices paired with a trio of matches.
"We were very pleased with the outcomes of our first-ever Fall League," says Payton Meeks, SCGA Junior program coordinator for the San Fernando Valley. "Our focus of the league was to give juniors the opportunity to work on skills in practice and then directly apply them in a tournament setting. It is important to us that juniors understand the game that they are playing, and, through our Fall League, we provided juniors with the opportunity of growing and learning the game through our focused practices and competitive tournaments."
Coupled with 90-minute practice sessions, the San Fernando Valley program hosted tournaments at the Van Nuys Par-3 Course, the Van Nuys Executive Course and the DeBell Golf Club.
"It was a great experience for the juniors to learn from their tournament play and be able to talk about and go through their rounds in practice only a few days later," adds Meeks. "Shortly after that, they were then able to apply what they learned in practice to another tournament. Our goal was to get juniors on the course to learn everything from course management and club selection, to etiquette and rules."
The program's final match, held at DeBell, provided the further lessons of fortitude and fandom.
"It was a good, long day out there for the juniors, but we are very proud of them for finishing theirs rounds and sticking with it," Meeks' says. "And it was a great opportunity, because DeBell allowed spectators on the course, so everyone was very excited about that. This was, for many of our juniors, their first time being part of something like this, so being able to expose them to it was a great opportunity for SCGA Junior. We have many juniors aspiring to play on their high school teams or to play competitively and the league gave them a chance to experience that environment."
In the Southeast Los Angeles community, the Fall League program had 34 junior participants registered across a full practice regime and a five-match schedule.
With playing formats ranging from Team Scramble Match Play to Alternate Shot Match Play, the Southeast LA juniors spread tournaments across Heartwell Golf Course, Eaton Canyon GC, Brea Creek GC, Arroyo Seco GC and the Recreation Park Golf Course 9.
"The league is designed to enhance confidence in tournament play and advance golf skills, and these team playing formats alleviate some of the stress juniors might experience during tournament play," explains Eric Koscielak, golf instructor for the SCGA Junior's Southeast LA community.
Growing friendships through teamwork is also a key value of the leagues.
"It is also extremely rewarding for the juniors when they can assist their teammates on the course, as participants work together with reading greens and making decisions on what type of shot to hit," Koscielak continues. "And, these playing formats require teammates to communicate with one another, which leads to new friendships being made. It's great to see juniors working together on the golf course, offering words of encouragement to each other during tough situations, and being able to celebrate their success with peers."
The unveil of the SCGA Junior Riverside community's first Junior Fall League saw 18 juniors duel across a four-match slate.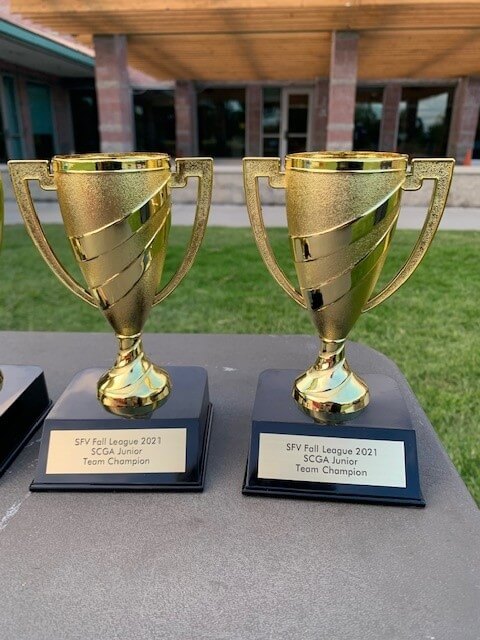 "The juniors all had a blast and really enjoyed the opportunity to play in a fun environment, which was also competitive," says Jakeishya Le, SCGA Junior's program Coordinator for Riverside. "Having the juniors practice with their teams twice a week for four weeks has definitely brought them closer, and each coach leads their own team at practice and during the matches. Utilizing the Fairmount Golf Course during practice sessions, we've really enjoyed working on all aspects of their games."
With all players across each locale receiving custom towels, bag tags and season-ending parties at the close of league play, winning teams enjoyed the further fruits of getting victory medals or trophies.
"This is a great opportunity for our juniors to connect and work together as a team, and also to build community," concludes Le. "The coaches and juniors have all shown a lot of excitement for Fall League; we've seen some great improvement already in our juniors and we can't wait to see the results as they play more events in the future."