My name is Jakeishya Le and I am a former program participant, volunteer, scholarship recipient and now, full-time staff member. I teach golf in our newest community, Riverside, to eager young golfers who are just like I used to be, including through our LPGA-USGA Girls Golf chapter in Riverside.
In a male-dominated sport, being a woman can be intimidating. Teaching and empowering girls at a young age to own their golf game is a lesson that they can take with them far beyond the course. Whether or not they continue to play golf, the confidence they'll gain from the sport will help them achieve anything they want in life. I truly believe that golf is the greatest tool to help young girls grow up believing in and being confident in themselves.
Now, as an employee, I'm so excited about the opportunity to help more girls like myself follow their dreams through the game of golf. This job isn't like a normal job. I'm in the field and directly working with juniors, seeing them grow and develop both in golf and in their personal lives.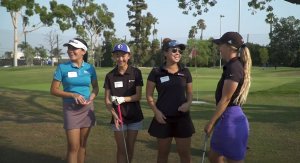 I started playing golf at the age of seven, and as we all know, golf is expensive. With the help of the Golf Pass, I was able to play and practice for $5 or less, which meant that I could go out and get better and follow my dreams. For me, that meant playing collegiate golf and I earned a spot at UC Riverside. Again, the Foundation was there for me and thanks to the college scholarship I received, I was able to attend and compete at a school I loved.
I'm especially grateful that I can pay it forward through a program that has changed my life so significantly. I wouldn't be where I am today without the Foundation. Playing golf wouldn't have been possible without the Golf Pass and the college scholarship, which helped me follow my dreams.
Together, we will change the face of golf.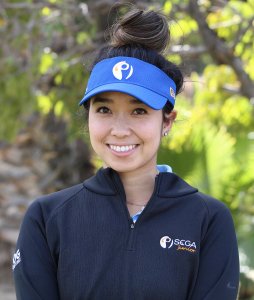 Jakeishya Le
Program alumni and full-time staff