For teenage girls, sports provide an opportunity to develop life-long skills, become leaders and learn the importance of a healthy lifestyle. However, according to the Women's Sports Foundation, by age 14, girls are dropping out of sports at twice the rate that boys do. For many local girls, SCGA Junior and its LPGA*USGA Girls Golf chapters provide an antidote to this epidemic.
Recently, seven SCGA Junior participants were selected to participate in the LPGA Leadership Academy at Lake Merced GC in Daly City, Calif. There were 40 total girls selected for this regional Academy experience based on an online application that included essay questions.
For one local girl, the Leadership Academy provided opportunities for growth as a person and as a golfer.
"It made me feel honored and grateful to be chosen for this opportunity to become a better person and leader through golf," Ayuka Yang said.
Yang is a member of the Girls Golf San Fernando Valley chapter and was recently selected to be an eLeader, the nationwide group of girls who take on leadership roles in their local chapter.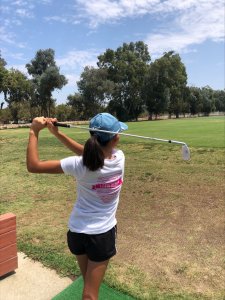 Over the course of the two-day Academy, Yang and her cohort participated in group activities that taught life lessons, golf drills on the course and worked in both small groups and alongside industry experts. Specific lessons included trust, decision-making and goal-setting, and the girls also learned how to implement these valuable traits into their golf game.
"One thing I learned that really stood out to me was to celebrate your victories," Yang said. "It's important to recognize that you won and not feel bad about it. It will make you feel more confident when you acknowledge your successes."
For SCGA Junior Program Manager and Girls Golf San Fernando Valley Site Director Lauren Fesler, the Academy provided a unique way for girls to grow their potential and expand their networks.
"The LPGA Leadership Academy is a great way for our girls to develop the decision-making skills and overall leadership qualities that will help them succeed in school, in their everyday lives and on the course," Fesler said. "I love that the Academy provides a balance between golf instruction, motivational group exercises and expert-led discussions. This is such a wonderful opportunity for our girls to develop into young leaders and make a huge impact in their communities."
Fesler has been coaching Yang and her two younger siblings for nearly two years and has watched her continue to develop and grow as a person and as a golfer.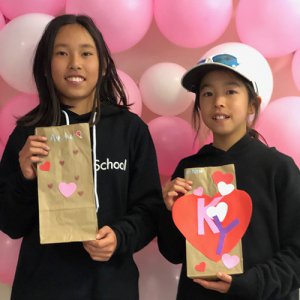 "Ayuka truly embodies what it means to be a good leader," Fesler said. "She is so persevering, has a strong focus on her goals and makes excellent decisions on and off the course. As her coach, I highly value her self-motivation and desire to improve each day."
Yang is hoping to bring that same focus to her local community after attending the Academy and becoming an eLeader.
"I'm really looking forward to being part of the eLeader program," Yang said. "It means a lot to me to be able to lead and inspire other juniors to be passionate about playing golf."
In addition to providing access to special opportunities like the LPGA Leadership Academy, SCGA Junior's three LPGA*USGA Girls Golf chapters connect local girls to peers and role models through monthly outings that include a social or educational component along with golf activities. With local leaders like Fesler leading the way, girls are empowered to step up and make a difference in their own life and the lives of others.
"Girls Golf is important to me because it helps grow the game and gets more girls to play," Yang said. "Not only does it make girls better golfers, but it also encourages girls to be confident and persevere when things get tough, which is very important to me."