In an effort to promote the growth of girls golf across the Southland, the SCGA Junior Golf Foundation recognized the top academically performing girls golf teams in the CIF Southern Section in a pregame ceremony at Angel Stadium.
The teams honored were the top and runner-up teams in two division based on school size. Crean Lutheran, Newbury Park, Oaks Christian, Temecula Valley, Villa Park and Webb were the high schools honored.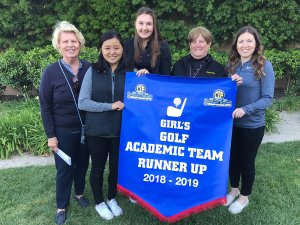 "We really appreciate all that you do for girls golf," said Coach Parv of Newbury Park High School. "All I can say is thank you."
One highlight of the night was celebrating Villa Park senior Emilie Nguyen who was recently announced as an SCGA Junior Scholar. Emilie's team has been honored for three consecutive years and was first introduced to SCGA Junior at this event.
"Getting to walk out on the field and be recognized is the coolest thing ever," said Emilie.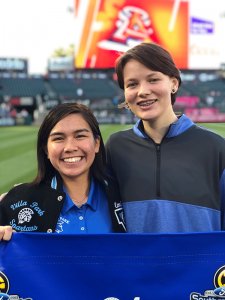 Since then, Emilie has become involved as a volunteer at a variety of events and looks forward to continuing to give back throughout her collegiate years. Emilie will attend Missouri University of Science and Technology in the fall, where she will pursue a degree in mechanical engineering while playing on the golf team.
Emilie has a 4.7 GPA and has been honored as a CIF Scholar Athlete for the past three years. She has worked hard both on and off the course and been rewarded in both areas.
"I've just worked so hard for every patch on my letterman's jacket," Emilie said. "I'm so grateful for this. SCGA Junior has meant the world to me."