As the golf-sphere continues to expand and grow, it is important to take notice of the efforts made by female leaders in the golf community to ensure everyone can access the game. For the SCGA Junior Golf Foundation, advancing the women's golf population is not only a want, but a necessity. Alongside the LPGA and USGA, the Foundation's three LPGA*USGA Girls Golf Site Directors and staff are working tirelessly to change a once male-dominated sport – one swing at a time.
Lauren Fesler, Program Manager in the San Fernando Valley community, Jakeishya Le, Player and Youth Development Coordinator in Riverside, and Teresa Thornton, Southeast L.A. community Instructor, provided their insights, hopes and challenges for embedding diversity in the groundwork of their respective Girls Golf Chapters. As part of the LPGA*USGA Girls Golf End of Year Summit, these three women represented the Foundation as they lead a pivotal discussion on the Multicultural Diversity Panel during the event.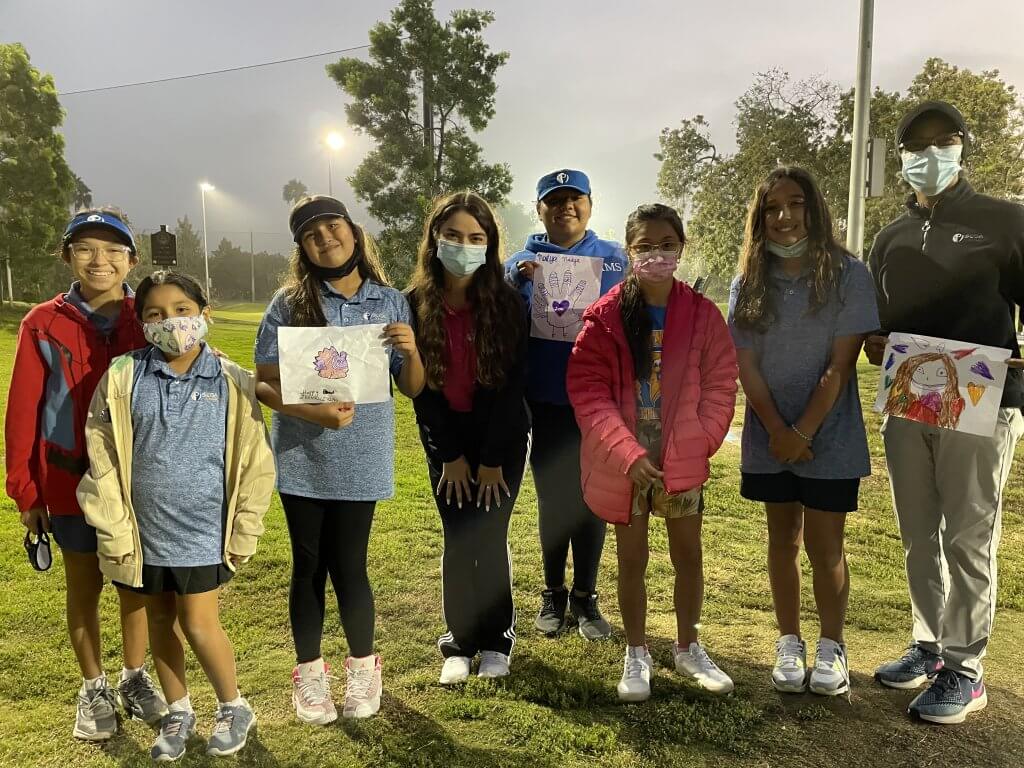 These women have watched the evolution of the game from their own youth and are ecstatic to continue to see inclusivity grow. "We really promote embracing and celebrating differences in our communities. We do this by being open and fostering a mutual respect for everybody that is there," says Le in regards to implementing change in Girl's Golf.
A youth golfer herself, Le remembers stepping onto the course and seeing it was heavily male dominated.
"By breaking down these norms and celebrating the differences in our communities, girls will then feel empowered by what makes them different and confident in their own skin to really thrive both on and off the golf course," she continues.
Fesler agrees that the growth of golf is not limited to gender only.
 "In addition to gender, it's important that the face of golf continues to change and be more reflective of the population. Girls Golf is a great way to do this as it welcomes new families into the game who have historically not been welcome on the course."
Through her tireless work as an on-site manager for the SCGA Junior Golf Foundation, Fesler plans a host of fun activities for the Girls Golf program, always keeping her goals for diversity and inclusion at the forefront. Both women stress the importance of an inclusive, but enjoyable atmosphere for the next generation of female Southern California golfers.
"We really emphasize meeting our juniors where they are…regardless of their playing ability and skill, we want to provide the most welcoming, fun, and safe environment for our girls to want to come back to," stressed Le.
 "What better way to foster this environment for the SCGA than by making friends?" Fesler adds. "We also encourage all girls to form friendships through the program, which is very rewarding. I love seeing the girls practicing outside of programming and hearing all of the laughs at the course."
The SCGA Junior Golf Foundation's Girls Golf Program is the perfect place to implement diversity and inclusion because "the Girls Golf program is a great entry point to golf. Since it's an affordable program with a craft component, a lot of girls get their start in this program," says Fesler.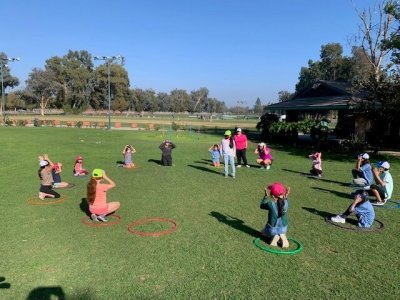 No matter what skill level, the SCGA Junior Golf Foundation fosters young women and young golfers, making sure that comfort and ease is at the forefront of the organization.
The Foundation currently offers Girls Golf programs across Riverside, Southeast Los Angeles and the San Fernando Valley. In the future, both Le and Fesler hope to expand beyond three regions of instruction, as well as "extend the invitation to new groups and welcome more minority golfers into the game" Fesler adds.
Beyond themselves, both the SCGA Junior Golf Foundation and the LPGA strive to bring more female golfers to mentor the growing youth community. These efforts from both parties will shepherd growth in young women, so they can more easily break into a traditionally male-dominated sport.