Anyone would be hard pressed to find a family who had been more involved, for a longer period of time with SCGA Junior than the Rodriguez family.
Dad, Marco, first got his two oldest boys involved in 2013. Now Andrew is 14 and Adrian is 11. You can do the math. Youngest son Alec, 8, is also enrolled in programming.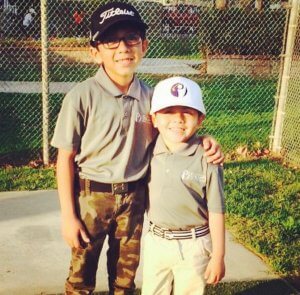 Over the course of that time, golf has transformed the lives of the Rodriguez family. Going from a new sport to try, to hobby, to lifestyle. Both Andrew and Adrian are competitive golfers, and Andrew already has his sights set on playing golf in college.
"SCGA Junior has helped me so much," Andrew said. "I wouldn't be where I am today without this program. My dad introduced me to SCGA Junior and it's what got me into golf."
. . . . .
Marco picked up a golf club for the first time at 25 at Pico Rivera GC. He was instantly hooked.
"I couldn't think of a better game to raise your kids in," Marco said. "I want to leave something better for my boys, just like my parents tried to leave better for us."
Born in Mexico, Rodriguez immigrated to the United States with his family when he was just five years old. He grew up playing baseball, but admires golf for the discipline, etiquette and other life skills that it teaches young people.
"My boys have learned a lot about character, integrity, being honest, owning mistakes," Marco said. "Life has ups and downs, and golf is the same way. You're feeling great one round and then the next round you can't putt and you have to figure it out and that's a learning experience that makes you grow as a person. Having those experiences as a kid is pretty powerful."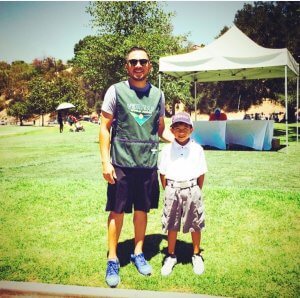 Rodriguez knows that his story is a familiar one in the East LA neighborhood where the family resides. But it isn't a common one on the golf course.
"I'd like to say it's a game for everybody, but I rarely hear I'm a teacher or a social worker or I live in East LA, like my wife and me," Marco said. "SCGA Junior has made an impact and opened up doors that I wouldn't be able to open for Andrew, Adrian and Alec."
Andrew and Adrian have been able to take advantage of myriad opportunities through SCGA Junior to grow both as people and golfers. Because of his skill and character, Andrew has been invited to participate in Mentor Play Days, special outings where juniors are hosted for a round of golf and networking at a private club with its members.
"I love going to the Mentor Play Days," Andrew said. "I love meeting the mentors and talking to donors. I love playing golf at courses that I don't usually play."
Andrew has used opportunities like these to vault himself to the next level. He practices and plays four-five days a week for roughly four hours a day. He competes in tournaments almost every week during the summer months and as often as he can during the school year.
"We wouldn't be at the level where they now have college coaches sending emails, it would be a hobby without SCGA Junior," Marco said. "Andrew now thinks of college golf as attainable, but the classes and tournaments get more and more expensive as the kids get older. Golf is a year-round expense. The financial support from SCGA Junior has been a blessing."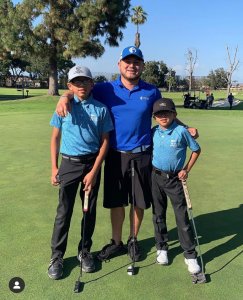 No matter where golf takes Andrew, his number one fan is right down the hall.
"I like playing golf because I have fun, make new friends and I want to become as good as Andrew," Adrian said. "I play with him every single time I can."
For both boys, SCGA Junior classes have given them an opportunity to make friends that have lasted years and open up while having fun and meeting new people.
"Adrian has taken advantage of seeing the program and he enjoys it just because of the friends that he's meeting," Marco said. "SCGA Junior has provided so many opportunities to meet so many people and he loves his coaches."
For this family, golf is everything. But luckily for the Rodriguez clan, they've chosen a sport that they can enjoy together, no matter where they are and that helps them develop life skills along the way. Through SCGA Junior programming, what was once a hobby has become a pillar for this family.