Echoing the ethos of SCGA Junior's outreach effort for enhanced diversity and opportunity across SoCal fairways, a recent meet between one Girls Golf chapter and a sentry organization for inclusion furthered the objectives for all parties.
On Saturday, December 18, the SCGA Junior Golf Foundation hosted a Girls Golf clinic with the Tee Divas & Tee Dudes, held at the Los Amigos GC in Downey. The Divas & Dudes, which just celebrated its 25th anniversary, was born as an outgrowth of the historic Western States Golf Association, Women in Golf Training Program; the Divas & Dudes organization now sports over 100 adults and better than 30 golf junior golf members in its program.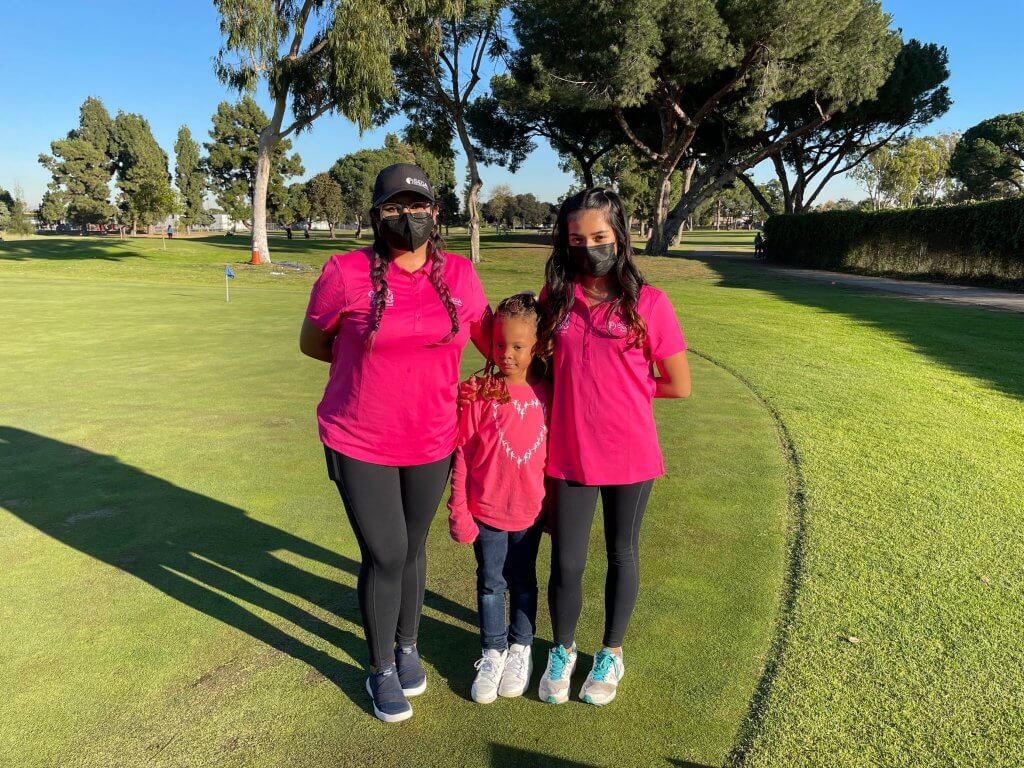 Coordinated with Jenny Bethune, junior golf representative for the Divas & Dudes, the gathering was arranged by Teresa Thornton, SCGA Junior Golf Instructor for the Southeast L.A. community.
"We've been trying to do something together for a few years, so this was a great day," says Thornton. "We worked to make it fun and exciting for the girls, and it came off without a hitch. Personally, I always want to ensure the girls get a great experience. And while our clinics are very affordable, only $5 per person, I still want to feel that they get full value from the day."
With nearly 20 girls in attendance, such value was formidable from the vantages of practice reps to the representation of a community akin.
Following a golf regimen which included putting, chipping, full swing work and golf fitness, SCGA Junior scholar Shani Waite spoke at the close of the clinic; now playing Division I golf at Prairie View A&M University in Prairie View, Texas, Waite shared her on- and off-course experiences with the girls.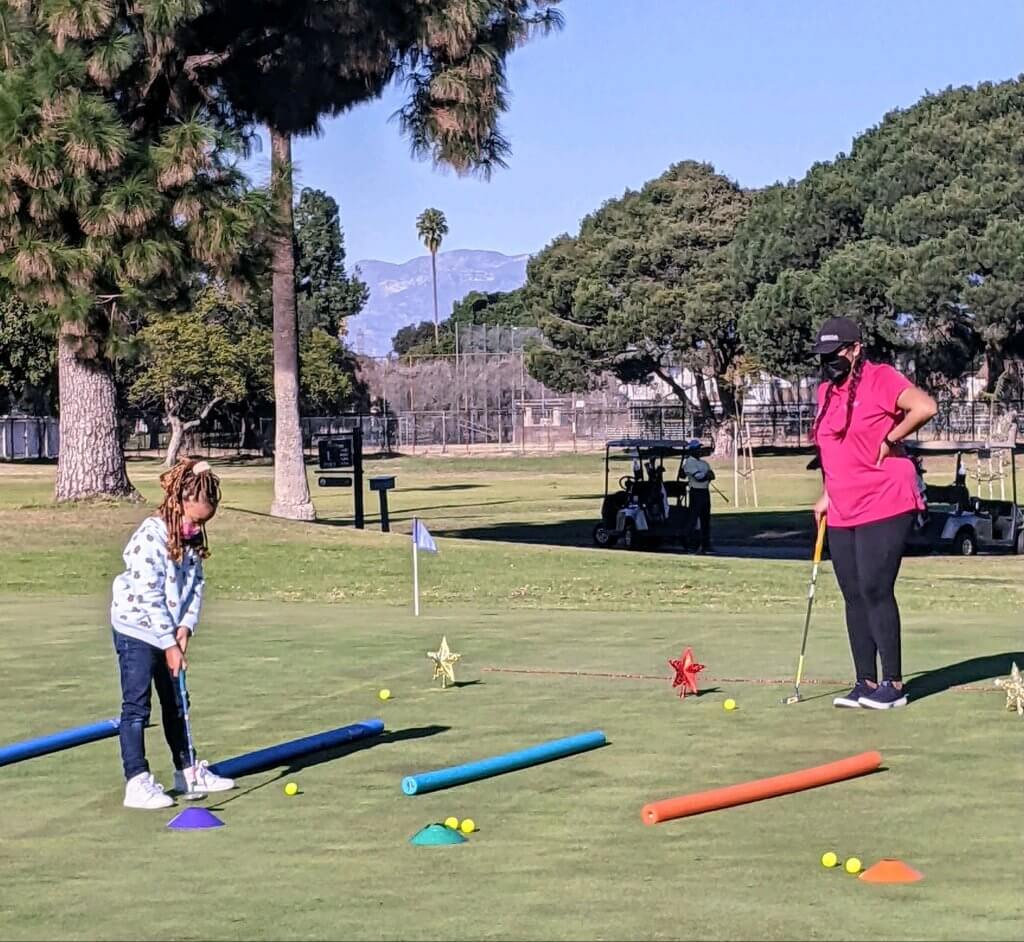 "She talked about college and what to expect, along with discussing our scholarship program and what being involved in our community has done for her," adds Thornton.
Enhancing community connections and creating fairways of opportunity continue to be key objectives on Thornton's scorecard.
"Most of our girls know the Divas who came out, but so much of their program is, like the SCGA Junior Golf Foundation, about just giving juniors a chance," Thornton says. "I'm extremely passionate about Black kids having an opportunity to play; there shouldn't be any barriers to getting on the golf course."
Honing good golf swings is but one facet of the instructor's job.
"Part of a clinic like this is that our girls get to see somebody who looks like them (in the golf world). I hear from our parents that this is a reason why they join and come out here," Thornton concludes. "It's what I think about daily, and I just had one parent tell me: 'I appreciate that you're teaching my kids about golf, but I also appreciate how you treat them when they come out here to play.' At the SCGA Junior Golf Foundation, I feel like we're doing a really good job, but we can always do better, we can always do more."