The disparities between the golf course and the film studio might seem significant, but for scholar Ami Hamada, there's really not much of a difference at all.
"On the golf course, I learned the importance of not giving up and of having perseverance," Hamada said. "I used to get frustrated with golf while trying to fix my swing or hit a shot, but you have to let yourself get better and not give up after the first time."
These pills can be tough to swallow; but learning them on the golf course and then applying them professionally can be a bit easier.
Hamada is a rising junior at Loyola Marymount University where she is studying screenwriting. While in school, she is learning the art of storytelling, the technique of screenwriting and the skills of shooting a film. She is currently working on a feature length script that will be developed next year. For reference, that's a more-than-100-page script. Talk about not giving up…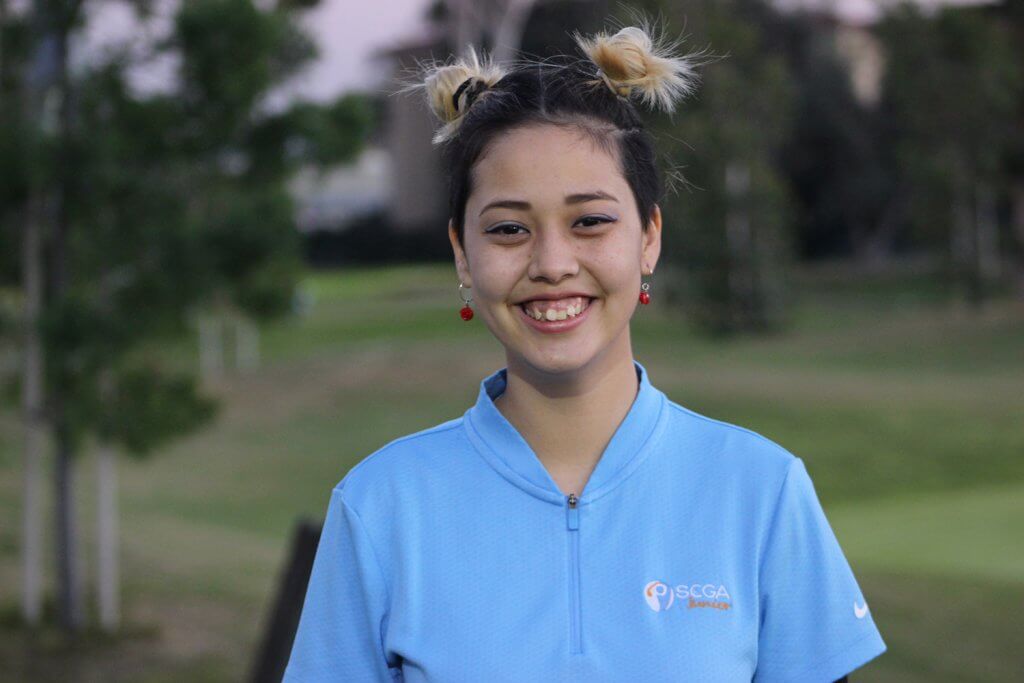 Though it may seem like Hamada has her education all sorted out, college wasn't a sure thing for her until she attended an SCGA Junior event.
"Before SCGA Junior I wasn't sure about college, but I went with my sister on the tour of Occidental College and it got me thinking about my future and planning for it. I would be lost without SCGA Junior."
SCGA Junior hosts a full slate of college prep programming including college prep seminars, panels with scholars and industry experts and college campus tours like the one that changed Hamada's life.
Beyond changing the trajectory of Hamada's life in the classroom, SCGA Junior also helped her grow personally. It's easy to tell when she arrives at the course because staff, fellow scholars and participants are all thrilled to see her. She's become a role model to many younger girls and has made lifelong friendships with many.
"Meeting people and making friends at the events has been a lifelong impact," Hamada said. "We even hang out outside of SCGA Junior events."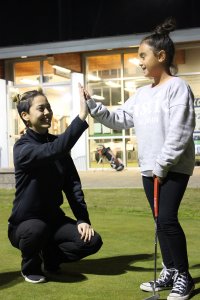 Of course, this didn't just develop overnight.
As is the case for many younger siblings, Hamada got involved with golf as a young child while her older sister and brother (scholar alumni and active scholar, respectively) were learning from their dad. Though their father was their main coach starting out, they eventually got involved with SCGA Junior programming.
As Hamada has become more involved, she has realized that the benefits from playing golf extend far beyond the course.
"With SCGA Junior I learned how to make friends and talk to different people. With film it's really important to network and that skill is something that I learned from SCGA Junior," Hamada said. "Meeting and learning how to talk to adults is really important."
Now that she's carrying her skills from the course to the camera, Hamada is paying it forward for the next generation of girl golfers. She frequently volunteers at a variety of SCGA Junior events, but she especially enjoys being a mentor at the LPGA-USGA Girls Golf of Southeast LA chapter events.
"I can see myself in the young girls and I'm very thankful for the events that I was able to go to and knowing that I'm helping provide that experience for others makes me feel good and feel happy," Hamada said. Some girls come to an event where they maybe don't know anybody, but they make friends and they have fun and learn how to golf, and I see myself out there."
And for the next generation, Hamada isn't just teaching them how to hold a club, but also how to talk to adults, how to make friends and how to express themselves – lifelong lessons.