The SCGA Junior Golf Foundation raised $170,000 for its youth development programs at its 2022 annual tournament and dinner at El Caballero CC. 
These funds will support the Foundation's continued expansion efforts to serve more juniors across more regions and to meet the growing demand for its affordable programming.  
During the reception, guests watched an emotional video on how the Pedroza's, a family of longtime SCGA Junior participants, have been forever impacted by the program.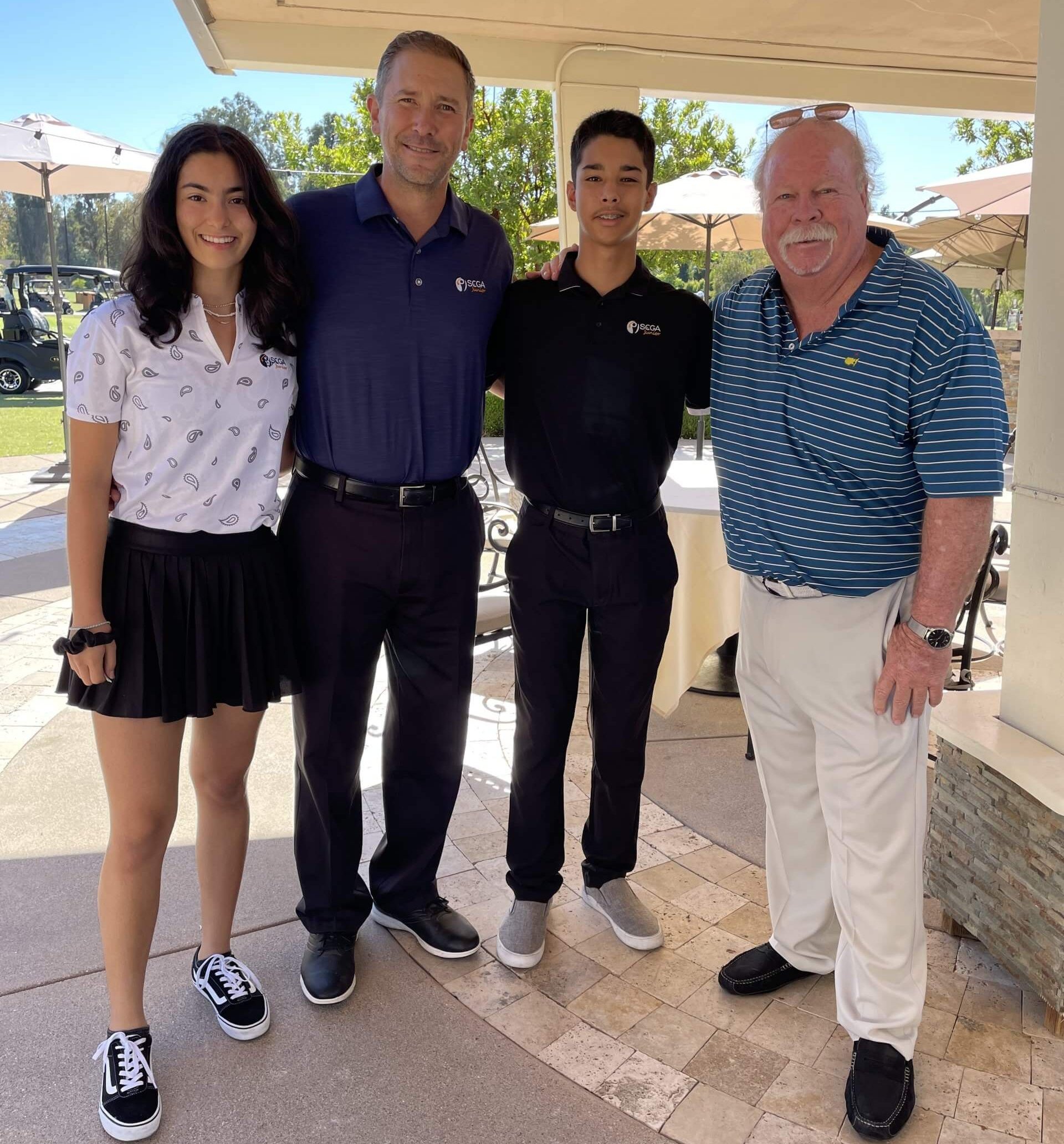 Pictured: Pedroza family with Craig Stadler at El Caballero CC
The annual fundraiser, presented by Callaway Golf, showcased a 104-person tournament that included a $1 million hole-in-one contest and on-course activations with TrueSpec and Cutwater Spirits.  Before teeing off, participants enjoyed a complimentary onsite TravisMathew shopping spree. 
Famed lead guitarist for The Doors, Robby Krieger, treated guests to an intimate concert during the reception, playing a guitar he later signed and donated as an auction item. During the evening's fireside chat, SCGA Hall of Famer and PGA Tour legend, Craig Stadler, told tales of his playing days. The La Jolla native reflected on his career at USC before diving into his professional accomplishments, including 13 PGA Tour wins (highlighted by the 1982 Masters), two U.S. Ryder Cup teams and nine PGA Tour Champions victories.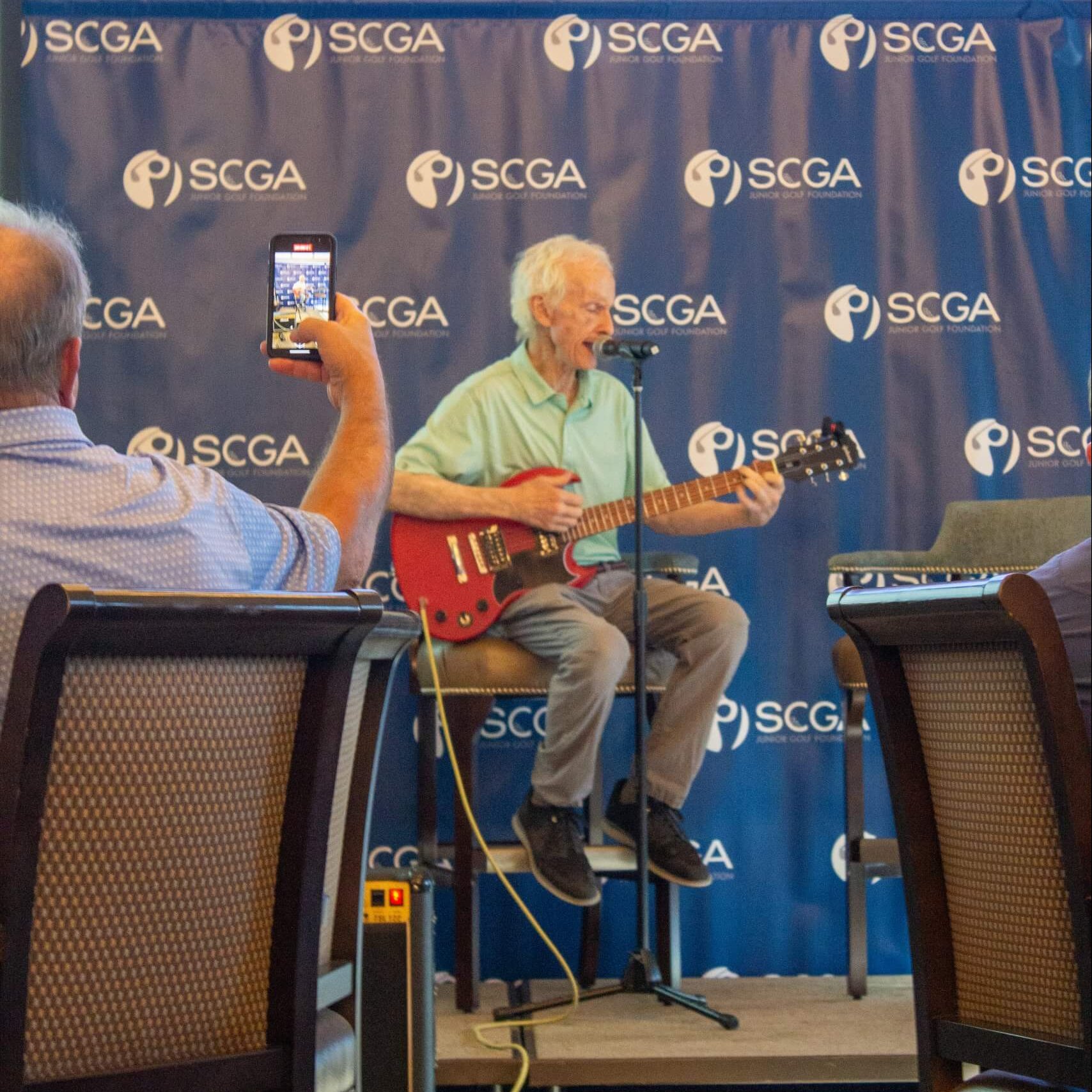 Pictured: Robby Krieger playing a private concert for dinner attendees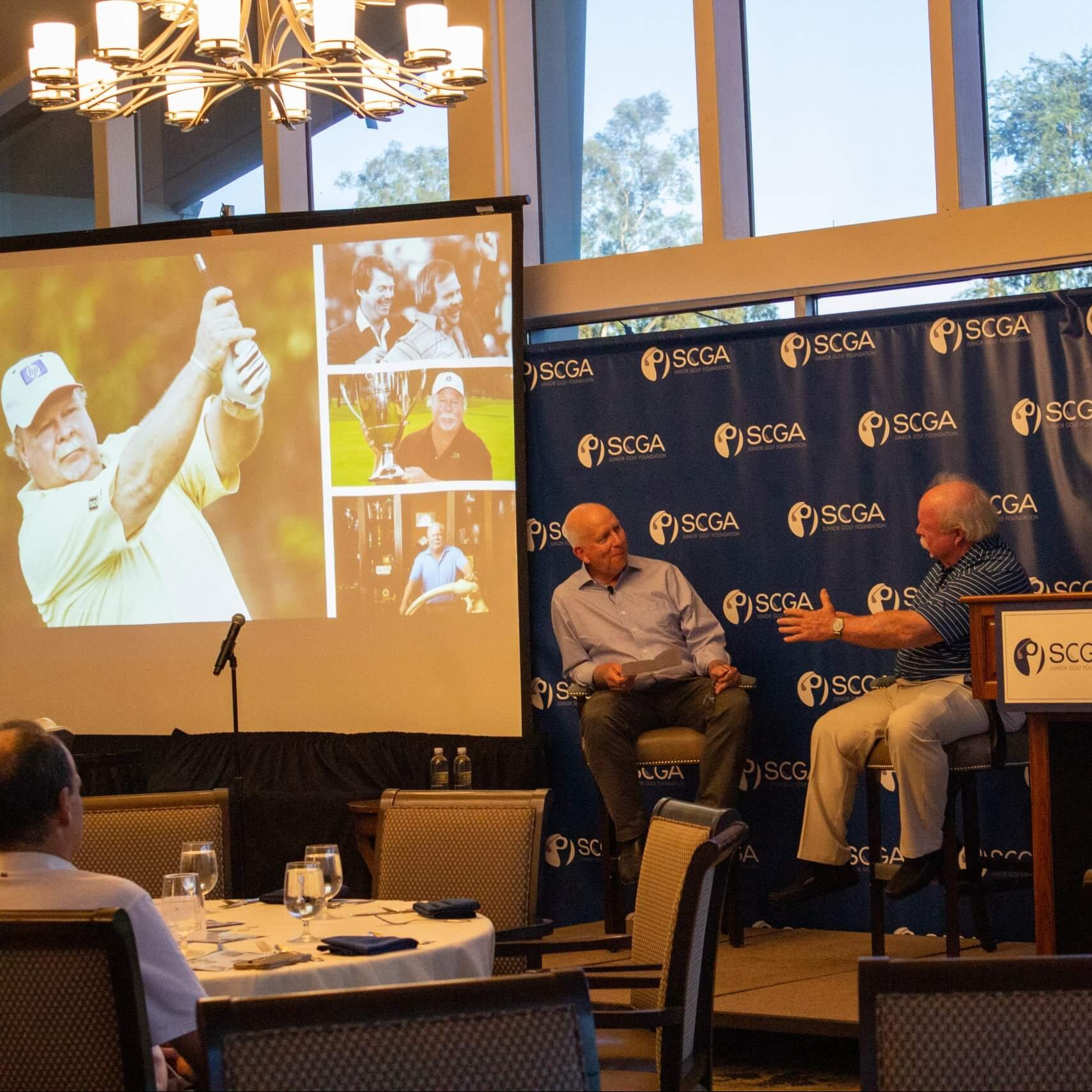 Pictured: Fireside Chat with Craig Stadler, hosted by Chuck White, voice of the Rose Bowl
"We had an incredible day with so many generous supporters, many of whom come back to the event year after year," said SCGA Junior Golf Foundation Executive Director Kevin Gigax. "Our thanks go out to the tournament committee, our board members, participants, sponsors, Robby Krieger and Craig Stadler. With the support from all involved, we exceeded our fundraising goal, which will allow us to continue to meet the expanding needs of our programs for the communities and juniors we serve." 
The Foundation would like to extend its sincere gratitude to those who helped organize the event:
Pat Baxter, Dan Cimino, Jeff DeLarme, Phil Frengs, Ed Holmes, Suzanne Kelley, Tony Magnemi, Peter Mathes, Patrick Munoz, Marc Myers, Scott Myers, Matt Segal and Jeremy Shapiro.
Learn more about the Foundation's mission here.