As the dog days of summer are in full swing, many parents and kids are left wondering how they'll spend the rest of their summer vacation. For many junior golfers, going to the course sounds like a great idea, but going day after day can add up – and quickly.
That's where SCGA Junior steps in. With its Summer Series, juniors are afforded the opportunity to play alongside friends, and meet new ones, at courses all over Southern California.
A series of four events was held in each of the following regions: Los Angeles, Orange County, San Diego and the Inland Empire.
Here you'll meet some of the stars of Summer Series, some of the most dedicated juniors who beat the heat to join us on the course and spent their days playing alongside old friends while making new ones.
____
Ashley Milick played in three Los Angeles and one Orange County Summer Series events and her favorite course was Hansen Dam GC.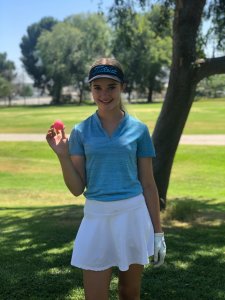 "My parents don't play golf so one of my biggest hurdles is finding kids to go with," Ashley said. "I also got to travel around and play courses I had never been to. As a result, I gained a lot of confidence playing courses that I'm unfamiliar with. This is also a great opportunity to learn and work on pace of play since there's a group in front and behind you. I'm no longer afraid to take the lead and go first because we have to keep pace."
Of course, Ashley hit some memorable shots, but she also loved the time spent traveling to courses with her mom and the time playing alongside new and familiar faces at new courses.
"I think Summer Series was a really good tool to help her improve and gain confidence," said Ashley's mom.
__
Lauren Ushijima was a constant participant in Orange County, showing up for all four events. Brea Creek GC was her favorite golf course, but her favorite memory was the closest-to-the-pin contest on the second hole at Newport Beach GC.
"One thing that I loved about Summer Series was all the nice people that I met and how friendly everyone was that I played with and that was helping us," said Lauren.
Her hard work this summer paid off, and it didn't go unnoticed.
"From where Lauren was when she started at the beginning of the summer compared to the end of the summer, was so awesome to see," said scholar Emilie Nguyen who volunteered at the events. "I've noticed that she's gotten a lot better and you can tell how much she is enjoying her time out on the course."
__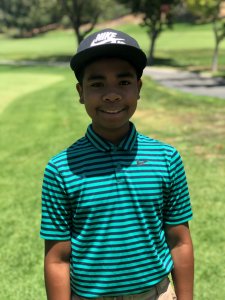 Michael Eggins was selected by staff to be recognized for his constant positivity and kindness to everyone that he met on the golf course. Michael attended all four Los Angeles Summer Series and his favorite was Roosevelt GC.
For Michael, the best part of Summer Series was meeting new golfers his age and getting to play with all the new friends that he made.
"I love SCGA Junior because I always get to meet new people and I have somewhere to go where I can play and learn at the same time," he said. "I'll be back next year. It was so fun!"
We'll see these Summer Series stars, and hopefully you, out on the course again soon! You can view upcoming events here.