Flashback five years and 13-year-old SCGA Junior member Ashleigh Park is volunteering at her first event – a golf clinic for younger juniors. She spends the day teaching the game to the youngsters, giving them pointers and impressing them as she rips drives on the range. They look at her in awe and she is inspired by them. She's hooked.
Now it's 2020 and Park is a high school graduate. She'll be attending the University of Texas at Austin at the fall and playing on the women's golf team. She's volunteered at countless SCGA Junior events from clinics and play days to serving on the inaugural leadership team of the LPGA-USGA Girls Golf of Southeast LA chapter.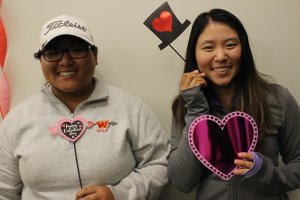 Her hard work and commitment to giving back has made a difference for so many other golfers and she's earned a college scholarship through the SCGA Junior Golf Foundation's scholarship program. This year the program is awarding 47 scholars $165,000 as they pursue higher education and has awarded more than $3 million since its inception.
This year, Park wasn't just given a scholarship, but was named the Deb Long Scholar. This scholarship is named in honor of SCGA team member, life-long golfer and advocate for women and girls in golf, Deb Long. This scholar is a female of need who will honor Long's memory by pursuing higher education with the intent to give back to her community. She will have a passion not only for her golf game but for the game of golf and aspire to lead others.
"I was speechless when I found out that I would represent her," Park said, recalling how often she saw Long at SCGA events and how kind she was. "She always encouraged me to keep my head up if it was a tough round and to always keep going. I'm truly honored."
The Foundation is sure that she will carry on Long's legacy with the same passion for giving back.
What makes Park so special is her enthusiasm for helping others follow their dreams through the game because of how much she's been given.
"I've been inspired by my coaches, parents, teachers and so many other people who have given me advice, taught me, coached me and so many other things and I've realized that they do so much for me, not just because they have to, but because they really like it," Park said. "When I started teaching and playing with younger kids, I began to realize that giving back is really something special."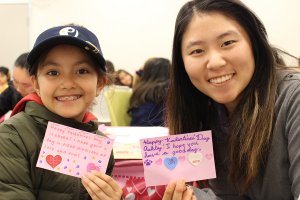 Park can't pick a favorite volunteer opportunity, because she has so much fun at all of them. However, one of her favorites is with the Southeast LA Girls Golf chapter because the monthly outings teach more than just golf skill.
"It's a great way for girls to come together, to learn together and befriend one another, and learn to have fun and be competitive at the same time," Park said. "Especially with Girls Golf of Southeast LA, we empower young girls and help them develop into wonderful people."
Even though she isn't done helping others follow their dreams, its time for her to begin a new journey as she pursues her own. At UT, she plans to study business and is holding herself to high standards on the course. As she works on her game with the end goal of turning professional, Park is excited to get the opportunity to play with a highly competitive group of women and is ready to compete for national and individual titles.
Even though she won't be local, Park still plans on volunteering when she's home from school on breaks.
The thankfulness that she receives as a volunteer is mirrored by the thankfulness she feels for the scholarship.
"My dad was in a car accident and doesn't work so this is really a gift," Park said. "I feel so indebted to my family and all the people that have helped me. This gives me the motivation and passion to do my best and be the best person that I can be."
Of course, for the juniors that she's helped on the course, she's already doing that.
"I'm honored that I can be a part of our juniors' lives and help them follow their dreams," Park said.
If you or your club would like to get more involved with SCGA Junior girls golf programming or the Deb Long Endowment to support more girls like Ashleigh, please click here.