The SCGA Junior Golf Foundation was selected as a charitable beneficiary through a new partnership between Beats by Dr. Dre and Malbon Golf. As a result, the organizations made a donation to the Foundation and provided 15 juniors with a swag-bag full of Beats and Malbon gear, including the new Beats Pill+ speaker, and six complimentary one-on-one lessons with the Foundation's certified instructors.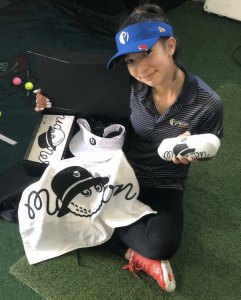 When receiving their swag bags, juniors were overjoyed and excited to get out on the course with their new gear. Each bag included the speaker as well as a visor, golf towel, a ball marker and tees.
"I feel honored that I was selected for this because I've been a part of SCGA Junior for such a long time and I'm just so excited to use this new stuff," said Nataliya Laciste, a 13-year-old who is an avid participant. "I love to listen to music when I'm on the range and when I'm practicing."
Though listening to music while playing golf might turn some heads, it is one of the specific unwritten rules of the sport that Beats and Malbon are working to overturn through this partnership. Together they want to celebrate the rule-breakers, help foster a new energy and encourage everyone to try out a game that is steeped in tradition — but still could do with a few modern updates, including playing music on the course.
As part of the campaign, Beats and Malbon teamed up with rapper ScHoolboy Q, who was featured on a recent cover of the SCGA's FORE Magazine, as well as professional golfers.
One junior who received the swag bag, Zoe Campos, was especially excited about the opportunity to upgrade her current golf sound system.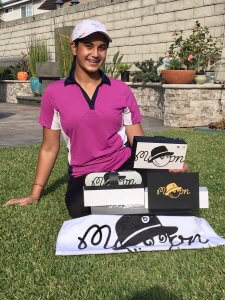 "I love to listen to music when I play because it gets me in the zone," she said. "When I play with my dad, we always listen to rap music, so I'm excited to bring this new speaker out."
The Foundation was chosen for this opportunity because of its ongoing commitment to grow the game and create an inclusive community for all junior golfers, regardless of their circumstances. The mission of the Foundation aligns with that of Malbon Golf, which strives to bring more youth to the game by creating a fun environment for modern youth to thrive.
The Foundation was one of three organizations chosen for this opportunity, joining the charities of professional golfers.