My name is Jennifer Queller and I am a recent graduate of the University of Illinois Springfield, where I played golf and majored in biochemistry. I'm also an SCGA Foundation Scholar. SCGA Junior has meant everything to me over my time of being involved in the program.
I have been a part of SCGA Junior since I was seven. SCGA Junior provided me the opportunity, like many other juniors across Southern California, to be able to play, practice and compete in the game of golf without breaking the bank. Of course over the years as I aged and matured, my perspective of the program changed, but it was a good change.
When I was younger I remember appreciating having my bag tag that would allow me buckets of range balls for a couple dollars and golf for $5 or less! I remember thinking it was the coolest thing ever as a kid, and I still do. Now that I am older, I can look back in a broader sense as to how much SCGA Junior contributed to my overall athletic, academic and professional careers. To this present moment I continue to give thanks to SCGA Junior for all they have done for me in the game of golf and within my own life.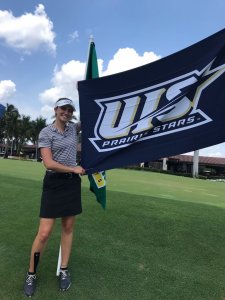 I have been involved with SCGA Junior for so long now, it is almost hard to narrow down the impactful experiences I have had or the people I have met throughout my involvement. I would have to say the greatest experience that has impacted my life and primarily my golf career was when I got to meet Nancy Lopez at an SCGA Junior fundraiser when I was still in high school. I was working as one of the caddies/scorers for a group of gentlemen playing in the fundraiser, and Nancy Lopez was one of the special guests that came out to play in and promote the fundraiser. At the end of the round of golf, there was a clinic hosted by Nancy Lopez where those who played were allowed to ask her questions. Since I worked the tournament, I was allowed to attend, and I asked her some questions about the game in general and about putting under pressure in a tournament. Her advice was something that I have carried since hearing her say it: "If it's five feet or less, just drill it in." That piece of advice right there has saved me so many times on the putting green both in and out of tournament play that I could not count them all if I tried. In another sense, too, she was reminding me how simple golf really is. I use that memory and experience of meeting her as a reminder to not overly complicate things. All you have to do is just putt it straight in, or, in a more practical sense, just do what needs to be done and move on.
As for people within the Foundation, I have had the pleasure of meeting many of the board members, volunteers, staff, special guests, and hundreds of juniors throughout the years that I cannot pick just one to talk about. However, I can say that everyone who I have had the pleasure of meeting or playing with through SCGA Junior has left a positive impact on my life and outlook of the golf community that I will carry with me through the years. I know I will always have friends and family to come back home to both on and off the course for years to come. 
SCGA Junior and the scholarship program have changed my life in many ways. Without them my family and I would not have been able to afford the expenses that came with golf, and I would not have been able to play or practice as much as I did. I honestly contribute most of my success to SCGA Junior because I would not be as developed mentally and physically without the practice. On top of that, the scholarship program really helped me out throughout my four years of undergrad at the University of Illinois Springfield. When you are fresh out of high school and going to attend college, no one truly informs you of how expensive attending college can get outside of the normal tuition cost. The scholarship program really helped me in paying for my classes, books and school supplies wherever I needed the help. It really eased the burden on me and gave my family some peace of mind that I was going to be okay over in Illinois.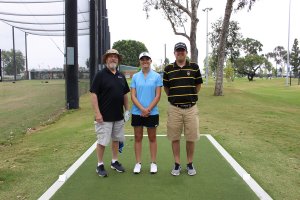 In addition to that, being a scholar has presented me with so many opportunities for networking and in improving my professional skills. I attribute most of my public speaking and conversational skills to all of the fundraisers and scholarship receptions I attended. It really helped me to step into true adulthood with my new full-time job since I have graduated from UIS. 
As for my current and future plans, I have some concrete foundations down, but most of it is to be determined. My dream is to attend a Masters of Science program in California at UC Irvine or UC Davis in either Molecular Biology or Neuroscience. I am currently working towards studying for the GRE as well as working towards my applications to both of those schools and a few others. I sadly do not think I will be using my extra year of eligibility for golf due to COVID-19, as the educational demand for either of those graduate programs is fairly high, and I want to be able to devote my attention to learning as much as I can. In the meantime, I am working full-time for the State of Illinois in their SHIELD COVID-19 testing laboratory. There, I work under the title of a Lab Scientist and run the actual PCR tests for the saliva samples collected and submitted throughout the regions we collect and test from.
I have been involved with SCGA Junior for the majority of my life, and I know I will always have places and people to return to once I am done with my time in Illinois. I would just like to extend my personal thanks to everyone in the Foundation for all they have done for me and all of the other juniors and Scholars. Thank you to the staff, volunteers, teaching professionals, golf courses, friends and my family for all they have done and helped me with throughout my SCGA Junior and Scholar experience. I cannot wait for the day when I can contribute donations back to the Foundation as a thank you for all they have done for me. I would not be standing where I am at in life and golf without SCGA Junior and I will always remember my time I had in the program as a junior.