While 23-year-old Joaquin Neimann was authoring a wire-to-wire win at the Genesis Invitational at Riviera Country Club in February, a happy host of golfers not far from removed his youthful years were enjoying the tournament outside the ropes.
At the annual, Tiger Woods-hosted PGA Tour event, SCGA Junior provided complimentary youth and adult tickets to the third round of Genesis play on Saturday, February 19th. The tickets included access to the on-site Youth Exhibition, entry to the youth viewing zones, along with access to the on-site family village activities.
Opportunity to see the world's best take on "The Riv" proved a winning experience.
Attending their first Genesis Invitational, SCGA Junior members Noah and Sophie Kang enjoyed watching pros hit the long ball.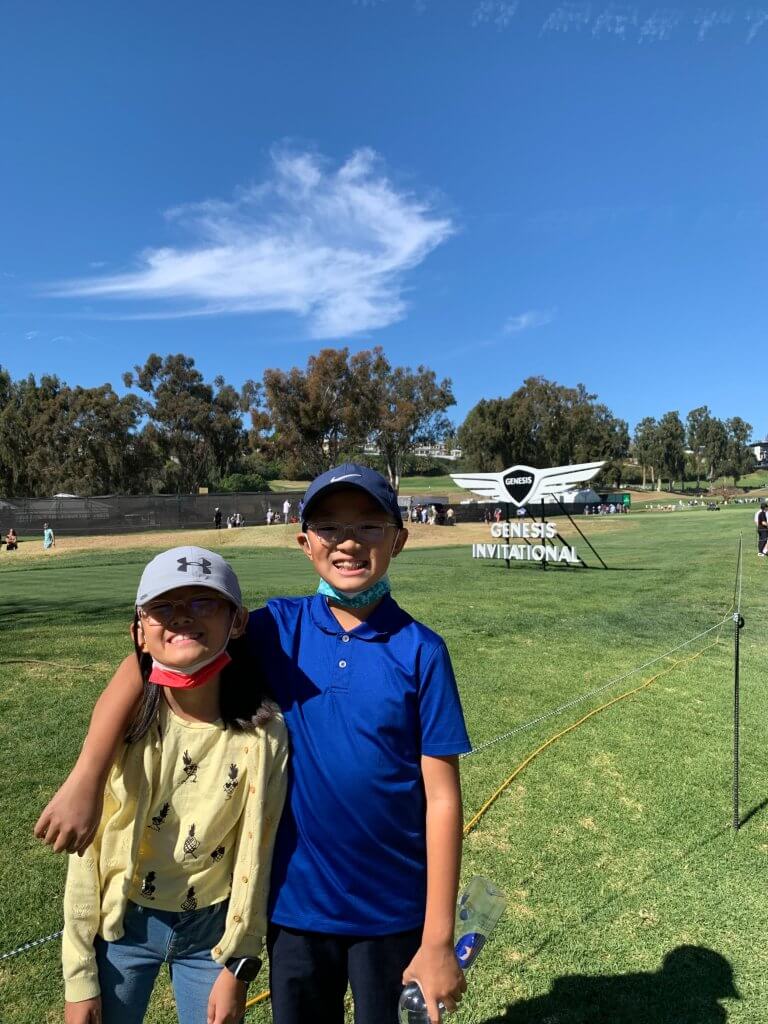 "Our favorite part was watching all of our favorite golf pros hit bombs and also watching their putts," said Noah Kang, whom, along with Sophie, has been an SCGA Junior member for 18-months. "Watching their talents inspires me because I want to hit as well as them."
Following local legends was also an event highlight.
"One of my favorite golfers that I saw was Collin Morikawa because he is a great putter and he is very wise because at the end of the round he always says, 'Good game,'" added Noah. "I also like Xander Schauffele because I think it's so cool how he won the Olympics gold medal. Our family stayed up until 3 a.m. to watch golf on the Olympics and he was awesome!"
News of the complementary tickets made a circle on family scorecards.
"When my mom told us that we were going, we were overwhelmed with excitement," enthused Sophie Kang. "We couldn't believe that we were going to see our favorite PGA players. It was our first time seeing any sporting event! Also, because we are a family of four, it would have been challenging for our family to afford this opportunity. We are extremely grateful to SCGA for making such a world-famous golf tournament accessible for us."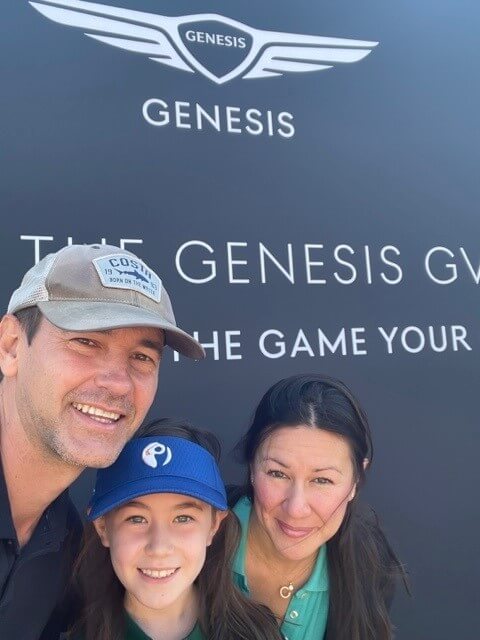 The gravity of pro golf was not lost on the young spectators.
"It was a great experience to see an actual golf tournament," said eight-year-old SCGA Junior member Jenevieve Ortiz. "I would definitely attend another tournament based on this experience. Also, if all the golf tournaments have a section for kids to play in like this one, I would definitely attend more often."
The Genesis day was very much a generational affair.
"The opportunity meant a lot to me because I know my grandaddy loved golf and would love this event," said SCGA Junior member Callan Murphy. "I never got to meet him so golf makes me feel close to him. Big thanks to the SCGA for the opportunity to come out — I really hope I can go again next year."
For some families, the Genesis holds a regular spot on the calendar.
"This is about spending time with my sons, watching a game that we love to play, meeting up with friends and fellow SCGA Junior members and chasing their favorite players around the golf course," said Henry Vega of attending with his sons, longtime SCGA Junior members Dallas and Austin Vega. "For us, it was watching Jordan Spieth. He has always been the boy's favorite player. This time was even more special because they actually got knuckles from Jordan right before he teed off."
From observation comes motivation.
"To Dallas and Austin it means the world, to get to see some of the greatest players in the world do what they do best is such an amazing sight," concluded Henry Vega. "It motivates them so much that they wanted to go play a round the next day. We would like to thank the SCGA Junior for providing us with this opportunity to spend time with family and friends. We hope to be back next year and for many more to come."