Saying that golf is a lifelong game isn't breaking news. However, it takes on new meaning when you see kids grow into adults and you're there along the way for their entire golf journey.
That's the case for the SCGA's Assistant Director of Championships and Golf Operations Matt Pawlak. Having worked at the Association for 16 years, Pawlak has seen junior golfers turn into avid players as adults, thanks in part to the support of the SCGA Junior Golf Foundation.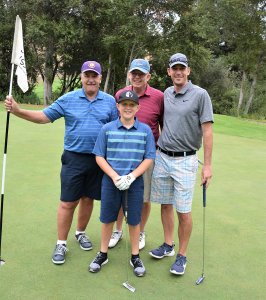 "The overall health of golf is dependent on us paying it forward and investing in the future of the game," Pawlak said. "It ensures that people are playing golf at the next level by introducing them to the game and investing in them."
Through the Foundation's programming, which includes affordable access to more than 150 SoCal courses and high-impact, positive youth development courses in underserved communities, junior golfers learn more than just how to swing a club. They learn life lessons.
"Everything that the Foundation teaches with character development, knowing the rules, life skills, in addition to learning how to play golf, are important for our communities," Pawlak said.
These life lessons really stick out for someone who is a parent of school-aged children. With programming open to juniors ages 5 – 17, and college scholarship opportunities beyond that, the Foundation serves as a one-stop shop for everything a child needs to get into the game of golf. For a parent like Pawlak, the opportunity to get his kids playing sports is critical.
"Especially today, as a parent you get so worried with your kid being stuck to the computer or TV or phone," Pawlak said. "Sports offers them a chance to get out, get fresh air, exercise, interact with people and make friends. Golf introduces them to such a diverse array of people from every age, gender, ethnicity. It's a sport that everyone can play."
Pawlak's belief in the work of the Foundation is so strong that he is a Change Maker, meaning he gives a monthly donation to support the future of the Foundation.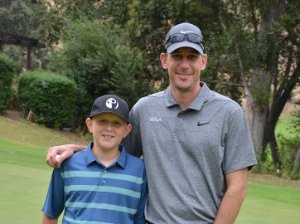 "There are so many amazing things to give money and resources to, but golf is a lifelong game and these investments are changing people for their entire lives," he said. "The Foundation captures all the good that is within the game and the people that it's affecting have shown time and time again that the money is being invested in kids that turn into great citizens, great golfers and great adults."
With his monthly donation, Pawlak knows that even a little adds up to make a big difference. With the automatic payments, it also makes it easy to make an impact.
"When you set up automatic payments it ensures stability for the Foundation by allowing for more accurate budgeting and knowing that money is coming in," Pawlak said. "By becoming a Change Maker, you ensure that giving back to the Foundation isn't pushed to the back of your paycheck – it makes it a priority."
The Foundation serves more than 6,000 junior golfers annually, helping create a pipeline of the next generation. Who knows when you'll be paired with an SCGA Junior member in your next round. Maybe it will even be because of your gift that they're there.
If you'd like to join Matt as a Change Maker for as little as $9 a month, click here.