The Long Drive for Girls Golf
Supporting the growth and advancement of girls through the game of golf in Southern California
The Long Drive for Girls Golf is a fundraising initiative where SCGA member clubs raise funds to support our annual goal of $50,000. Funds raised will support the SCGA Junior Golf Foundation's girls golf programs and an annually named Deb Long Scholar. More program information can be found below.
A Southern California native, Deb Long was a lifelong golfer and advocate for women and girls in golf. The Long Drive for Girls Golf was created to honor her legacy by supporting the causes that she was so passionate about, including the endowment of an annual Deb Long Scholar.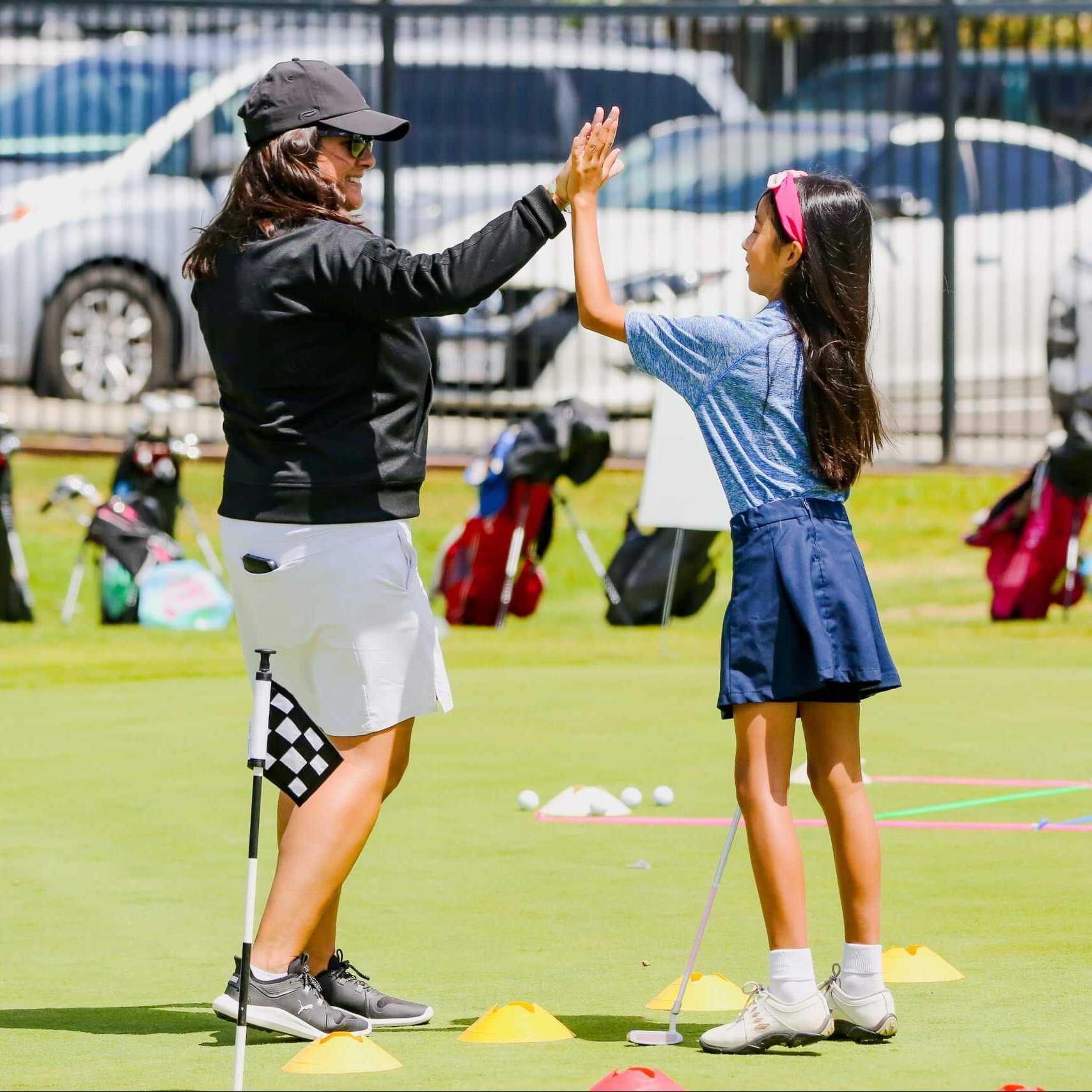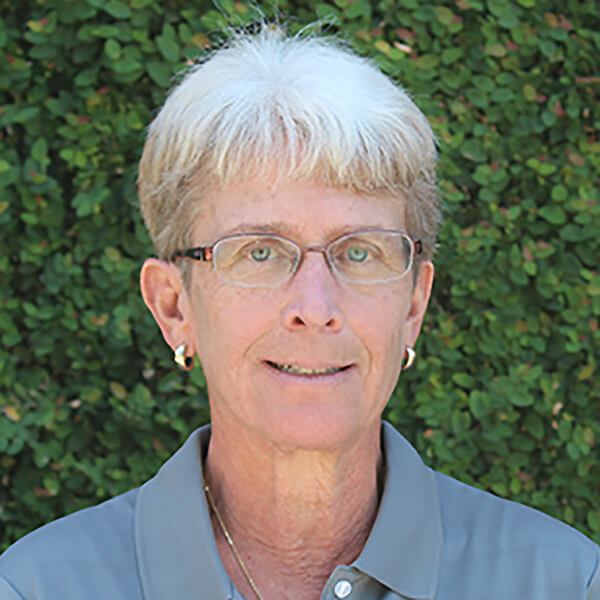 Get Involved With The Drive
Make An Individual Donation
Ways to Get Involved
FUNDRAISE
Join The Long Drive for Girls Golf and host a fundraiser with your club. Proceeds directly support girls' programming. The SCGA Junior Golf Foundation can arrange for a speaker to attend and share how your donation makes a difference.
HOST A GIRLS OUTING
SCGA women's clubs can host girls for a play day on their course to connect more girls to successful women who play the game. 
PARTICIPATE
Play in an SCGA Junior Golf Foundation fundraising event, such as the Foundation Cup or Annual Golf Tournament. Attending special events is a great way to connect with the juniors your funds support.
DONATE
Make a donation to support the future of girls golf in Southern California.
If you have any questions or would like to discuss alternative ways you can support, please reach out to Faith Bender at fbender@scga.org.
Marketing Materials
Download Long Drive for Girls Golf marketing materials for your club.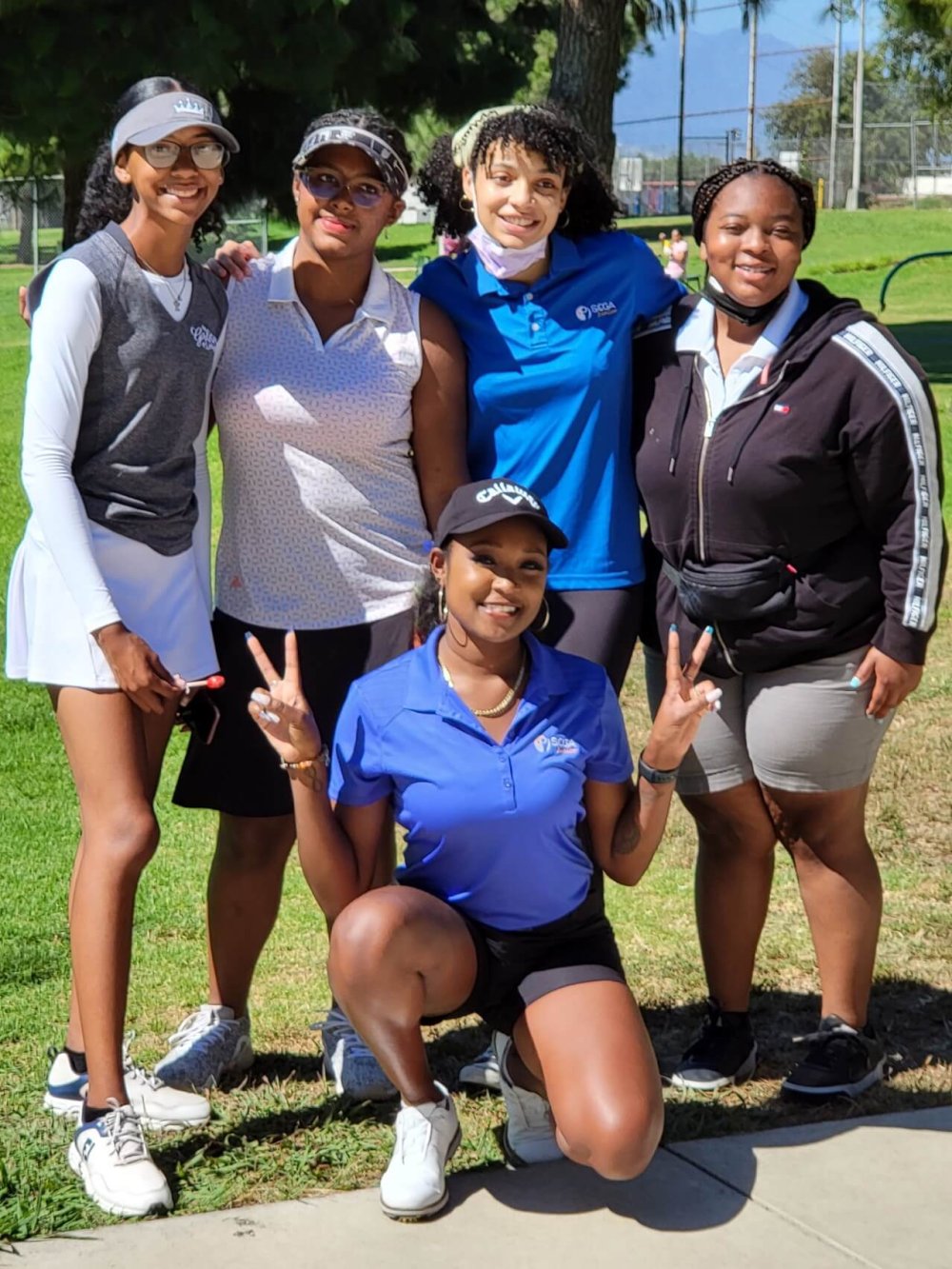 About SCGA Junior Girls Golf Programming
Our Goal: Get and Keep Girls in the Game
Through sports, girls learn important life skills such as teamwork, leadership and confidence. The SCGA Junior Golf Foundation believes that we need to level the playing field for girls in golf. To do so, we are empowering female golfers and supporting them, not only on the course, but in their professional development as well.
The SCGA Junior Golf Foundation operates five LPGA*USGA Girls Golf chapters:
Orange County at Willowick GC
Riverside at Fairmount GC
San Fernando Valley at Woodley Lakes GC
Southeast LA at Don Knabe GC
Southwest LA at Maggie Hathaway GC
Girls programming includes:
More than 1,500 girls participate in SCGA Junior programs annually.
SCGA Junior hosts monthly Girls Golf outings in each community, open to all ages and skill levels.
The E-Leader volunteer opportunity allows girls to serve as role models on the course to beginner golfers, while also providing access to meet and network with business professionals.
The SCGA Foundation Scholarship Program awards $215,000 annually to active program members to pursue higher education. In 2022, the scholarship committee chose to name a new member of its scholarship class in Deb's memory. Deb's dedication to supporting girls through the pursuit of the game was unparalleled, and she was a mentor and role model to many. We created an endowment fund to continue the annual naming of this scholarship and grow the number of girls who participate in our programs. Meet the recipients of this scholarship below.
Click here to meet our inspiring girls and scholars who are making a difference on and beyond the course.
The Deb Long Scholar
This scholar is a female of need who will honor Deb's memory by pursuing higher education with the intent to give back to her community. She will have a passion not only for her golf game but for the growth of the game and aspire to lead others. She is a competitor, but also enjoys the game socially and adheres to the rules, etiquette and values that the game provides.
2022: Madalyn Nguyen
Madalyn attends Worcester Polytechnic Institute in Massachusetts, where she plans to major in Computer Science. She has a passion for robotics and engineering and has competed in FIRST (For Inspiration and Recognition of Science and Technology) robotics competitions since the age of 8. Madalyn loves that golf is a way for her to relax and unwind and plans to volunteer with SCGA Junior whenever she is home.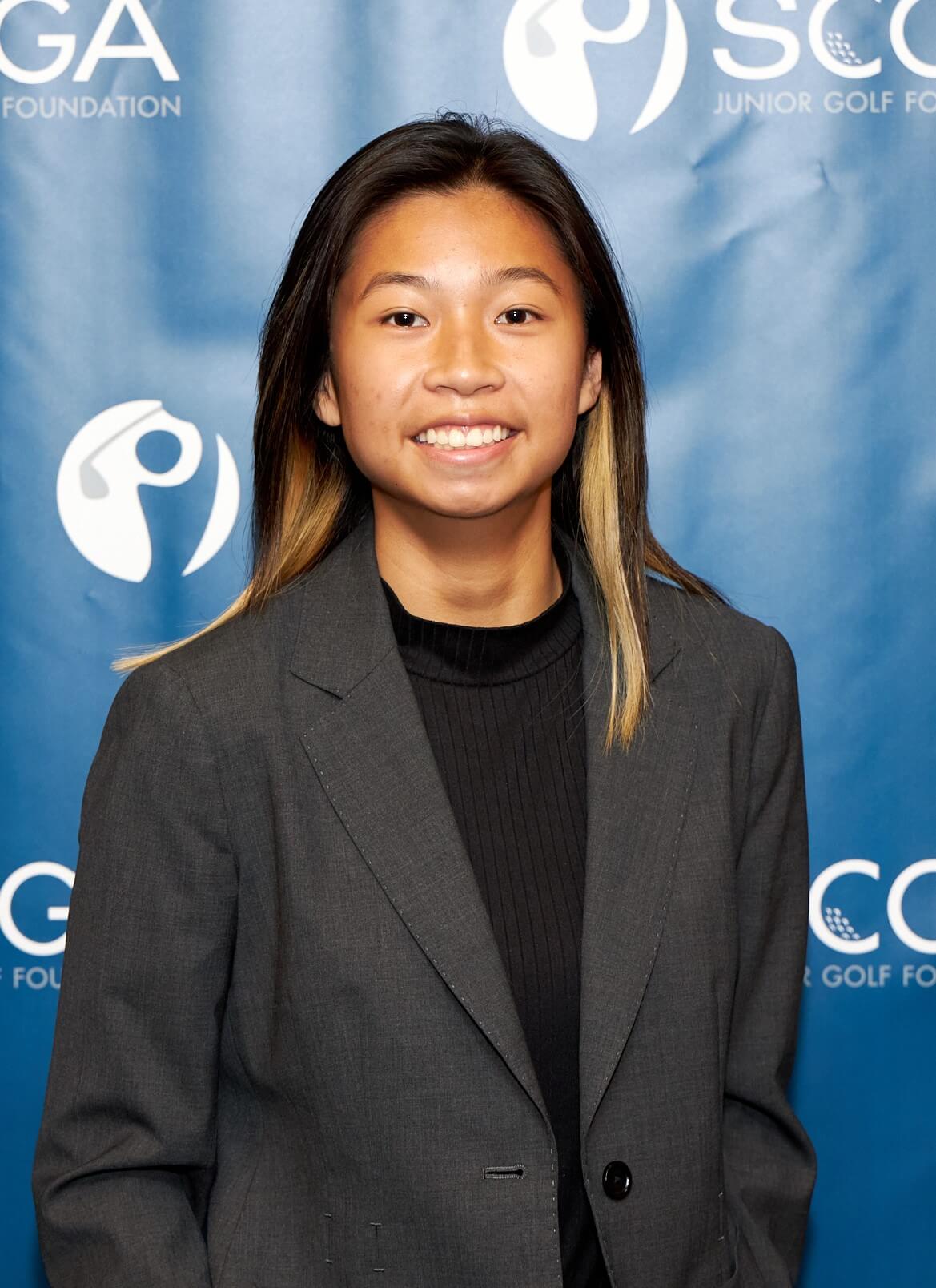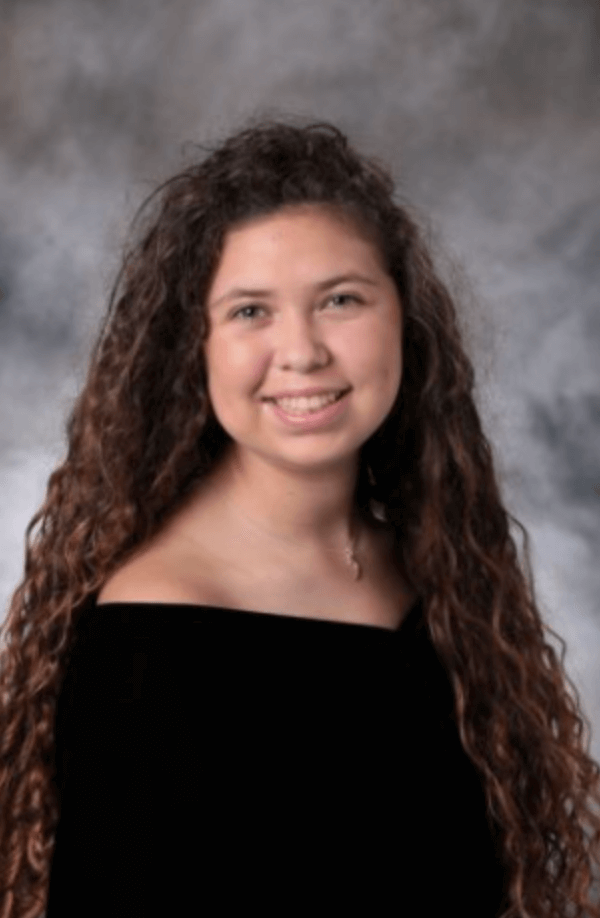 2021: Elisa Gomez
Elisa attends Allegheny College in Pennsylvania where she plays on the women's golf team. Elisa's favorite aspect of the SCGA Junior program is the value of community and being connected to such amazing people. She has been an active member of our Player & Youth Development programs for many years, participated in college prep programs and volunteers at Girls Golf activities.
2020: Ashleigh Park
Ashleigh has been an active volunteer with SCGA Junior since she was 12 years old, serving as a role model and mentor to beginner golfers at club outings and girls golf events. She was also a member of the girls' leadership team in our LPGA*USGA Girls Golf Southeast LA chapter. Ashleigh has also had the opportunity to be mentored through our Play Days program and as a participant in the annual ANA Junior Inspiration. Ashleigh currently attends the University of Texas where she also competes on the women's golf team.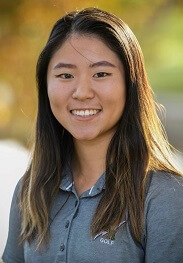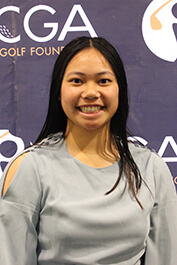 2019: Jasmine Lew
Jasmine graduated from John Marshall High School in Los Angeles where she had a 4.35 GPA. Now a sophmore at UC Berkeley, Jasmine plans to study business while competing on the women's golf team. She boasts a +2.2 HI and her accomplishments have included being a two-time CIF LA City Section Champion, AJGA Champion, selection for the 2018 SCPGA Challenge Cup and qualifier for the 2018 US Girls Junior Championship and 2019 US Women's Four-Ball. SCGA Junior selected Jasmine to participate in the Merrins Legacy Program and she was also selected to participate in the annual Friends of Golf tournament clinic at Bel-Air CC, hitting balls alongside PGA Tour great Dustin Johnson.
The Long Drive for Girls Golf Committee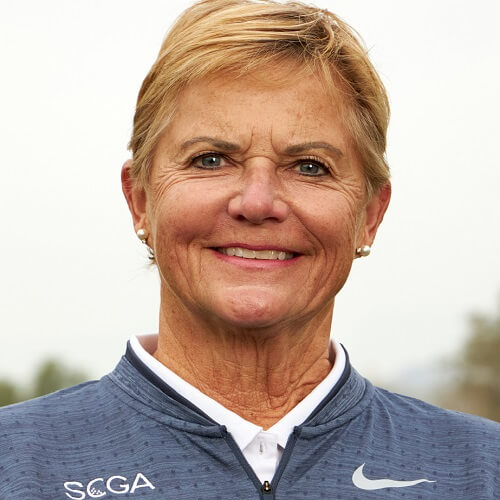 Lynne Haraway
Committee Chair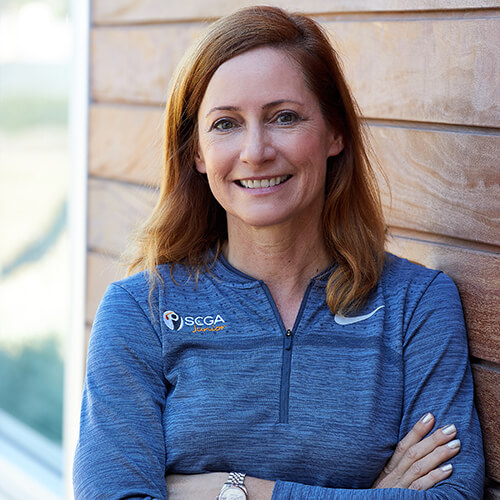 Suzanne Kelley
Wilshire CC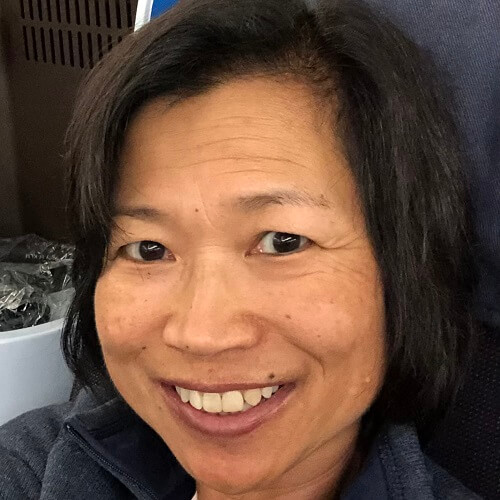 Hae Yung Kim
Industry Hills GC; Screaming Eagles GC; Olivas Weekend Women's GC