Youth on Course
Meet the Scholars
The SCGA Junior Scholarship Program is designed to help youth continue their education in college or vocational school. 
This year,
$215,000 in scholarships
will be given out to a class of 45 scholars for tuition, room and board, and educational supplies.
If you'd like to make a gift to help support our scholars throughout college, please click the link below.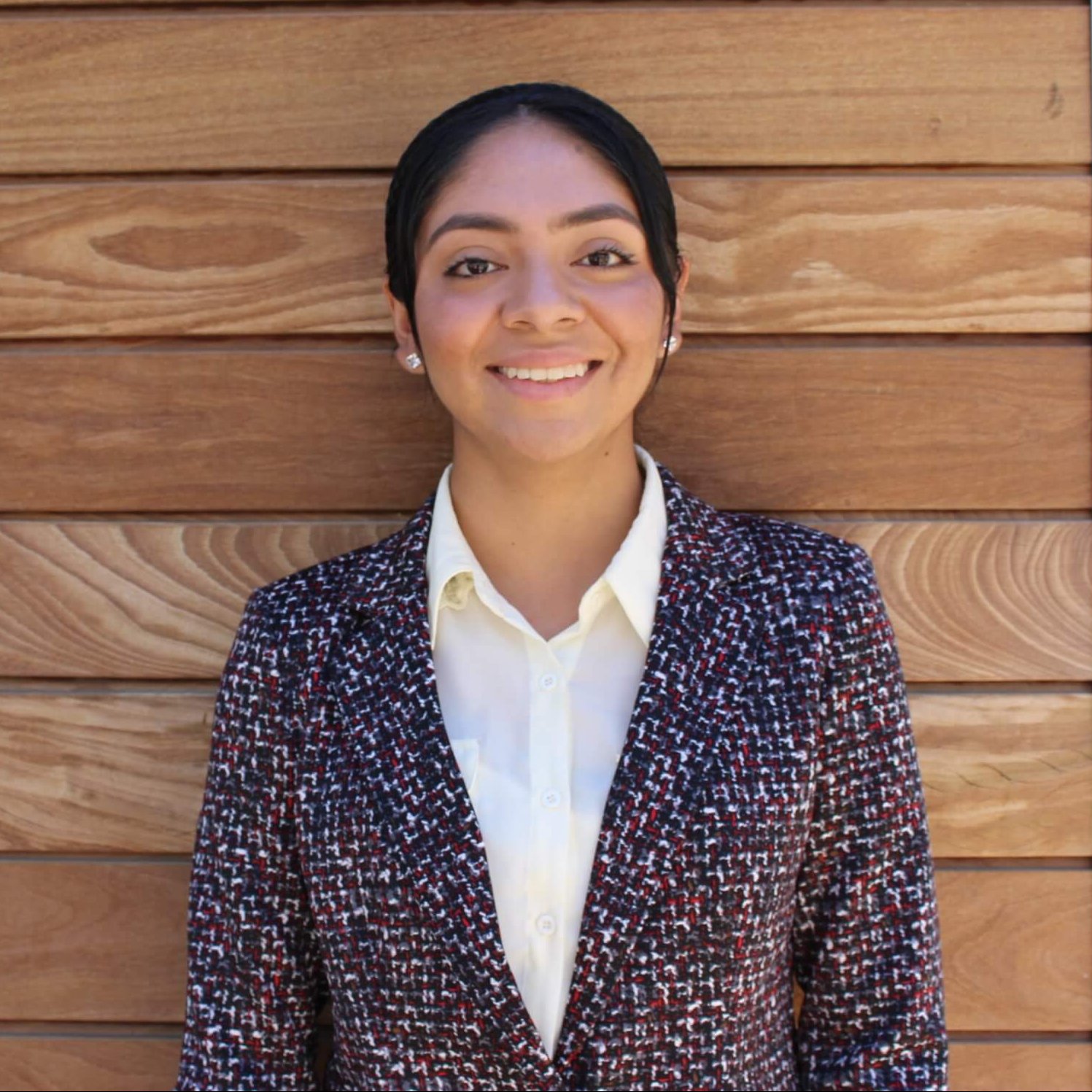 Joshlyn Ayala
Cal State Los Angeles
Joshlyn is heading to the California State University of Los Angeles where she will major in Art and play on the Women's Golf Team. It is her dream to one day work in movie and tv animation. She has been a member of the SCGA Junior Youth on Course program for six years and credits the program for helping her realize her full golf potential and play at the collegiate level.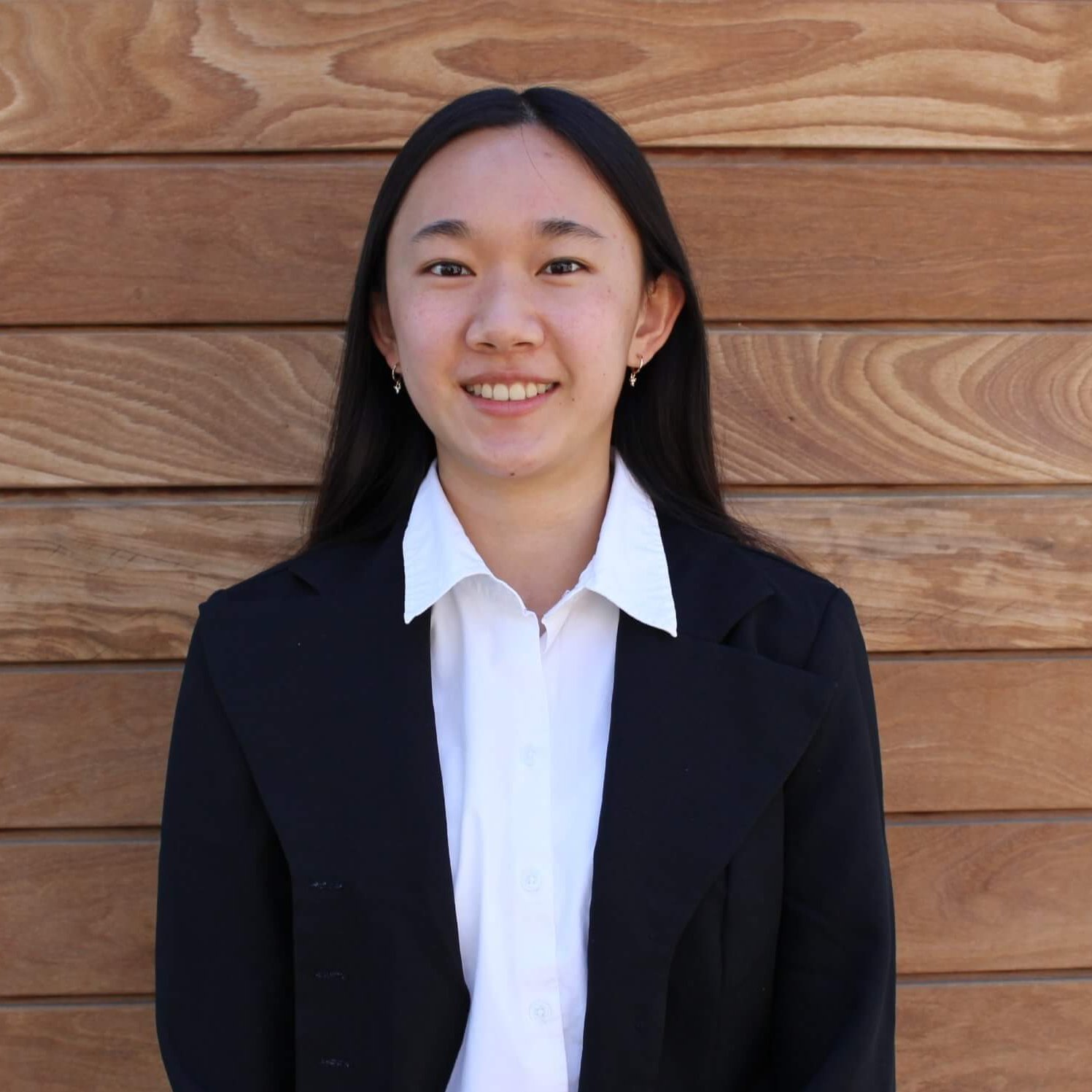 Michelle Cheng
UC Irvine
Michelle is off to the University of California, Irvine where she will be on the pre-med track as a Cognitive Science major. She hopes to use her degree to help make a difference in the field of age-related neurodegenerative diseases. Michelle is one of the coaches in our Southeast LA community, which she describes as her most fulling moments when it comes to golf.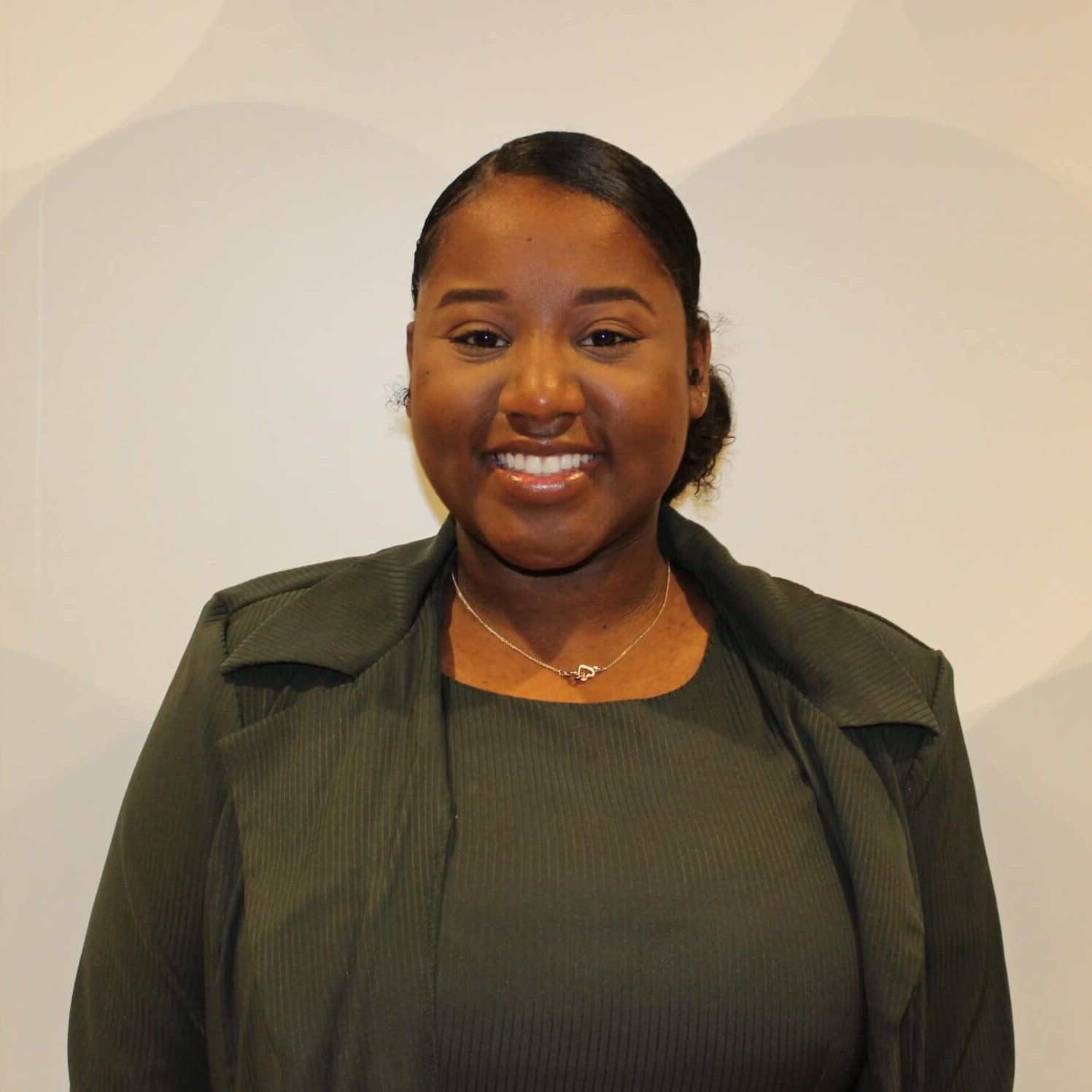 Kyla Coaxum
Delaware State University
Kyla will attend Delaware State University in the fall, where she will study Communication on the pre-med track. She is passionate about one day pursuing a career in the field of Women's medicine as a double board certified OB/GYN so she can help women and young children. Kyla is an active member of the SCGA Junior Girls Golf programs and believes the lessons learned on the course parallel those in life.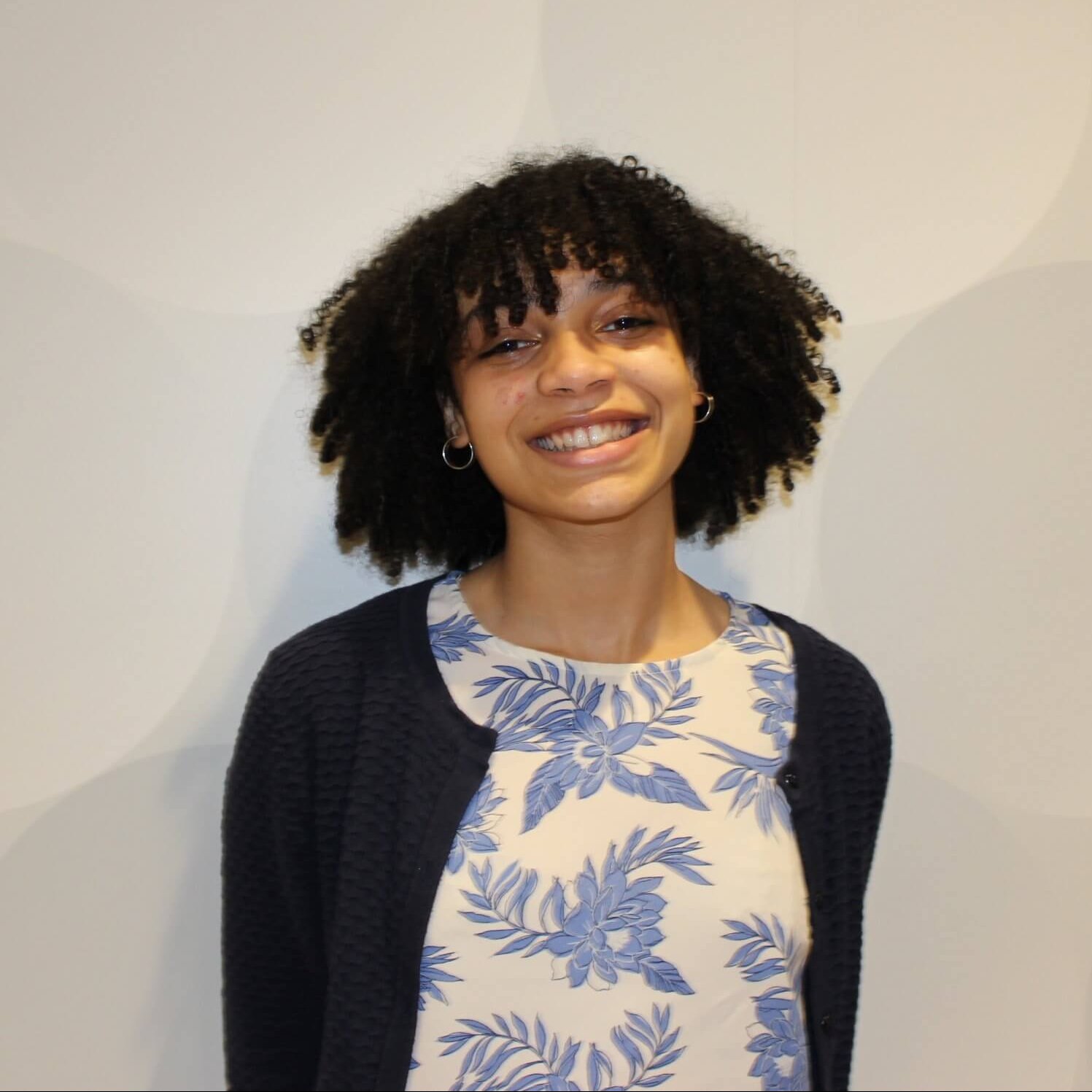 Nia Elkouby
Howard University
Nia will begin her college career at Howard University in Washington D.C. in the fall, as a major in Psychology. At her high school, she founded and is co-president of the Black Student Union and is a member of a competitive drama team. She is an active SCGA Junior Girls Golf participant, and her favorite memory has been learning about all the different career opportunities within golf, both on and off the course.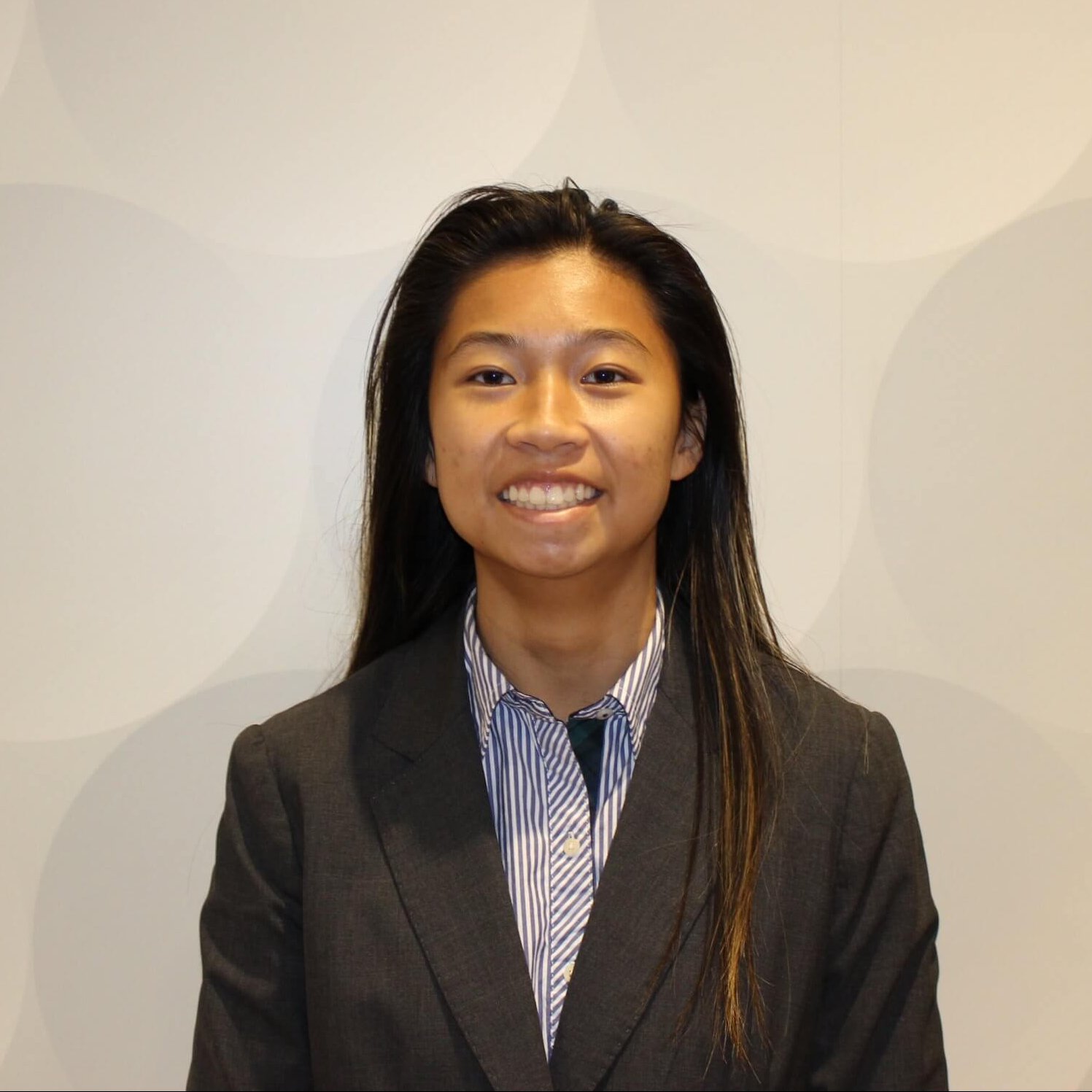 Madalyn Nguyen
Worcester Polytechnic Institute
Madalyn is heading to Worcester Polytechnic Institute in Massachusetts where she'll major in Computer Science. She has a passion for robotics and engineering and has competed in FIRST (For Inspiration and Recognition of Science and Technology) robotics competitions since the age of 8. Madalyn loves that golf is a way for her to relax and unwind and plans to volunteer with SCGA Junior over the summer.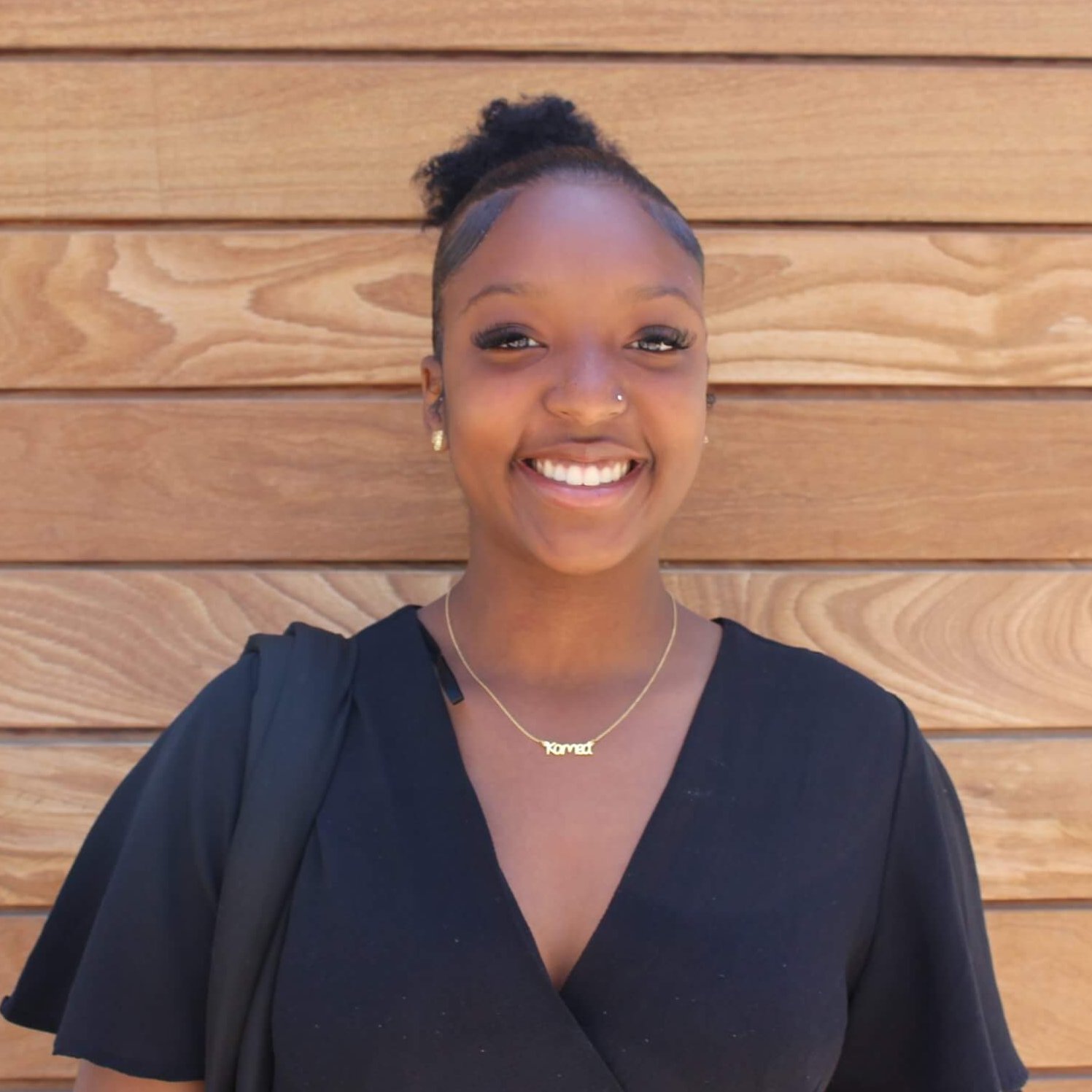 Kamea Nicolis
Xavier University of Louisiana
Kamea is off to Xavier University of Louisiana where she'll study Business Management in hopes of one day becoming an entrepreneur. She is an active member in the SCGA Junior Southeast LA community and is thankful for golf because of the confidence and patience it has taught her.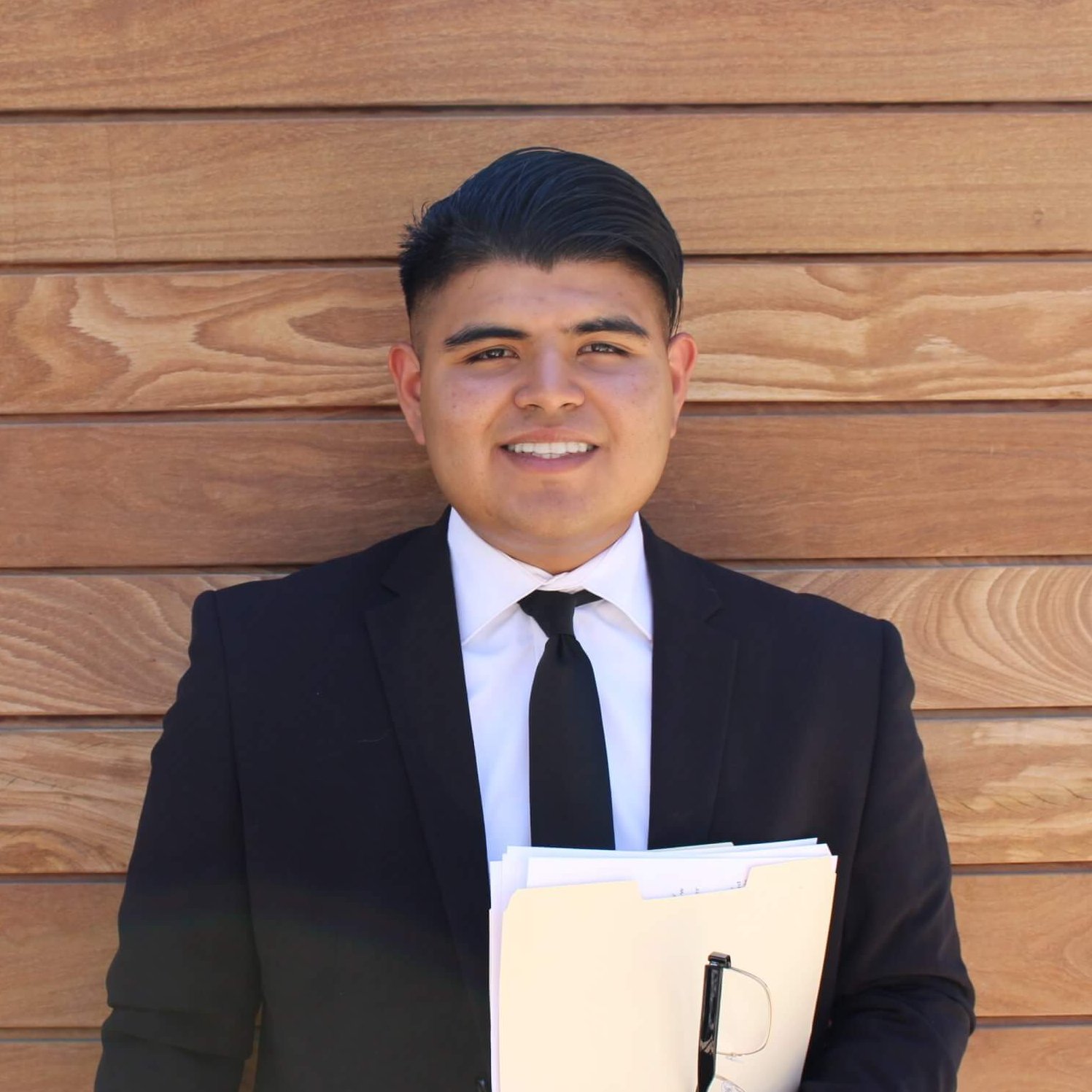 Brandon Salas
Biola University
Brandon will begin is collegiate journey at Biola University as a Biology major. He has a passion for all things mammals and wildlife and hopes to go into a zoology related field after graduating. Brandon has been in SCGA Junior programs for five years and loves the structure and discipline of the game and how golf brings people together.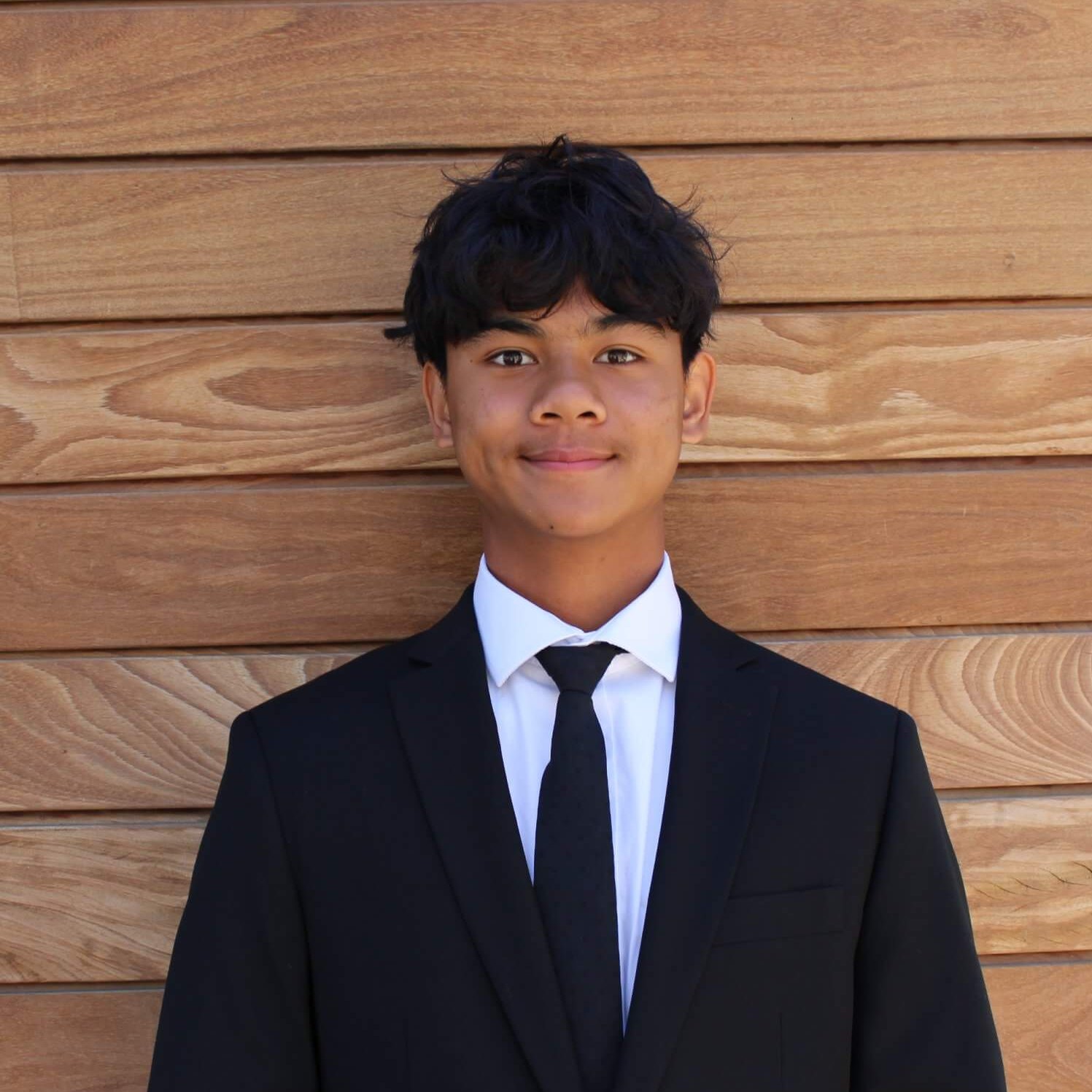 Max Sivongsay
Fullerton College
Max will attend Fullerton College in the fall and hopes to one day become an Electrical Engineer. He is passionate about weight lifting and it's physical and mental benefits. Max's older brother is currently and SCGA Junior Scholar as well and they love being able to spend time together out on the course helping each other improve their game.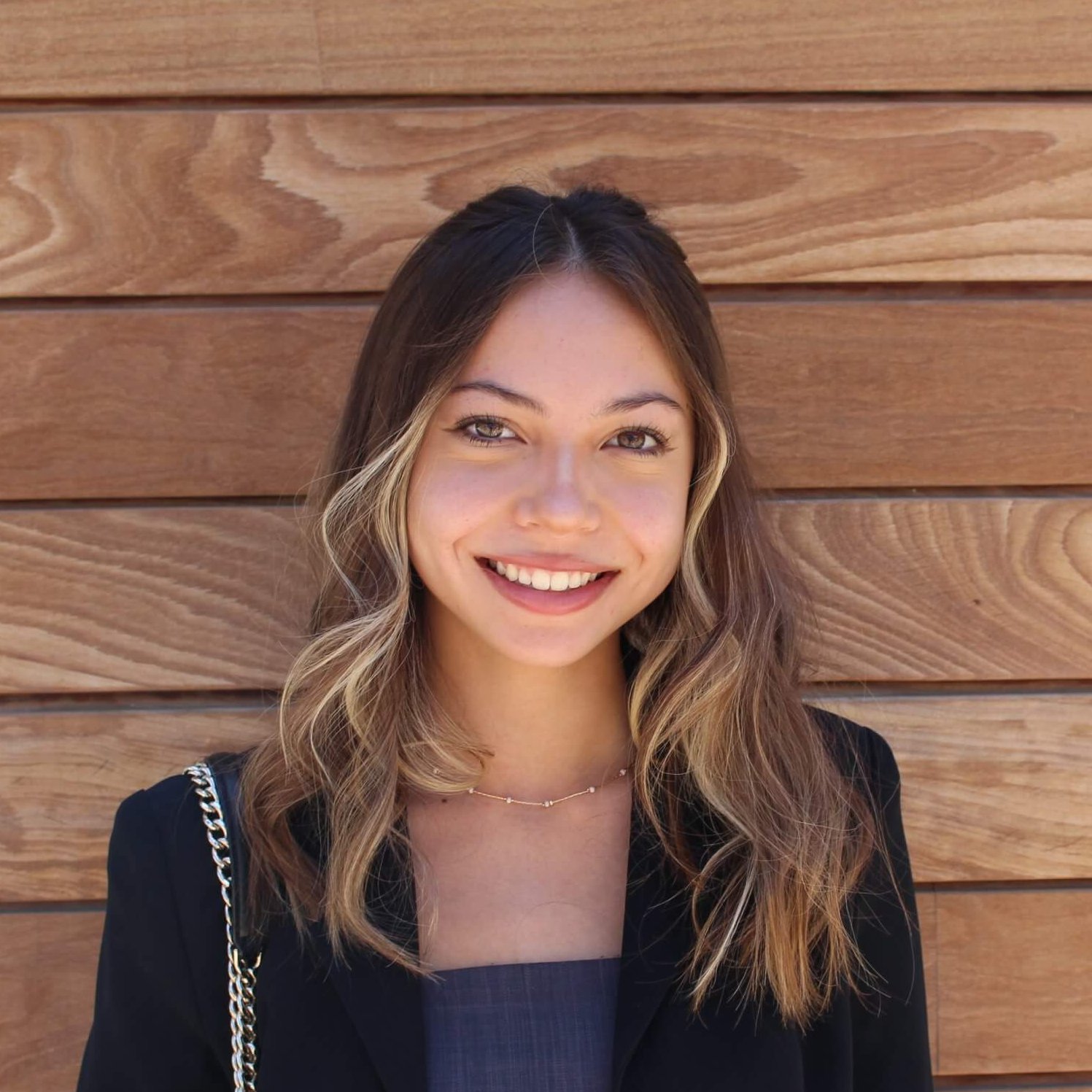 Madison Stout
University of Redlands
Madison is heading to University of Redlands in the fall where she will study Animal Science. She has been an animal lover her entire life and dreams of owning her own Veterinarian clinic some day. Madison has been an active participant and volunteer with SCGA Junior for years and attributes her teamwork and leadership skills to these experiences.
Andrew Tuazon
Cal State Monterey Bay
Andrew will start at Cal State Monterey Bay this fall where he hopes to continue his golf career at the collegiate level. He loves the skills golf teaches, from patience to analytical thinking and sociability. Andrew's favorite SCGA Junior memory is playing in one of the on course tournaments because he learned not to get discouraged when you have ups and downs in a round.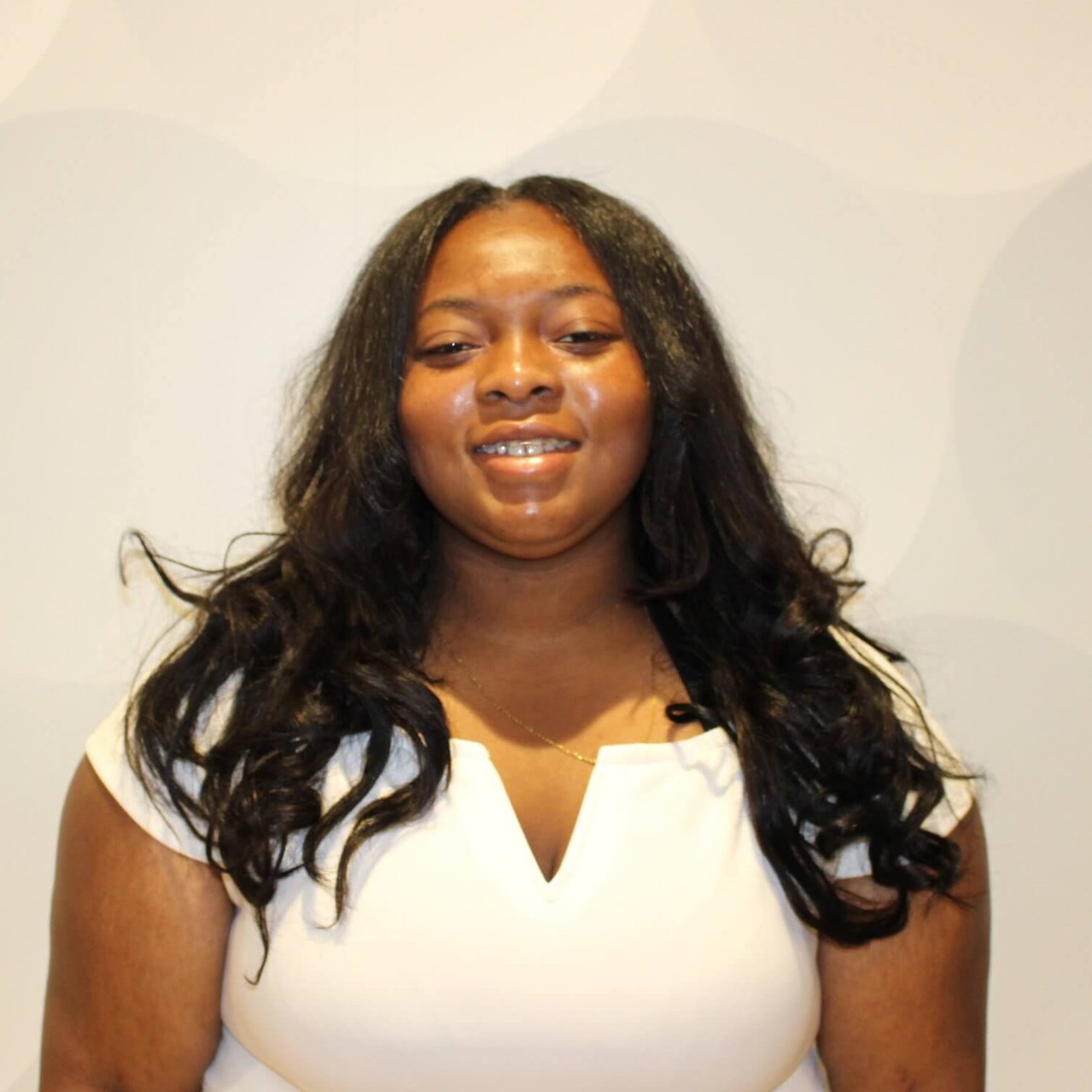 Adrienne Walker
Loyola Marymount University
Adrienne is heading to Loyola Marymount University this fall, as a Biology major. Her goal is to one day become a Medical Geneticist and help prevent and council patients on hereditary conditions. Adrienne's experiences in SCGA Junior have taught her be persistent in growing her abilities in golf and all other endeavors in life.
London Clark
Xavier University of Louisiana
London is off to Xavier University of Louisiana this fall to study Psychology on the Pre-Med track. She hopes to one day become a Doctor and use her education to help those struggling with mental health. London is active in the Southwest LA community and has respresented SCGA Junior at a Girls Golf leadership academy.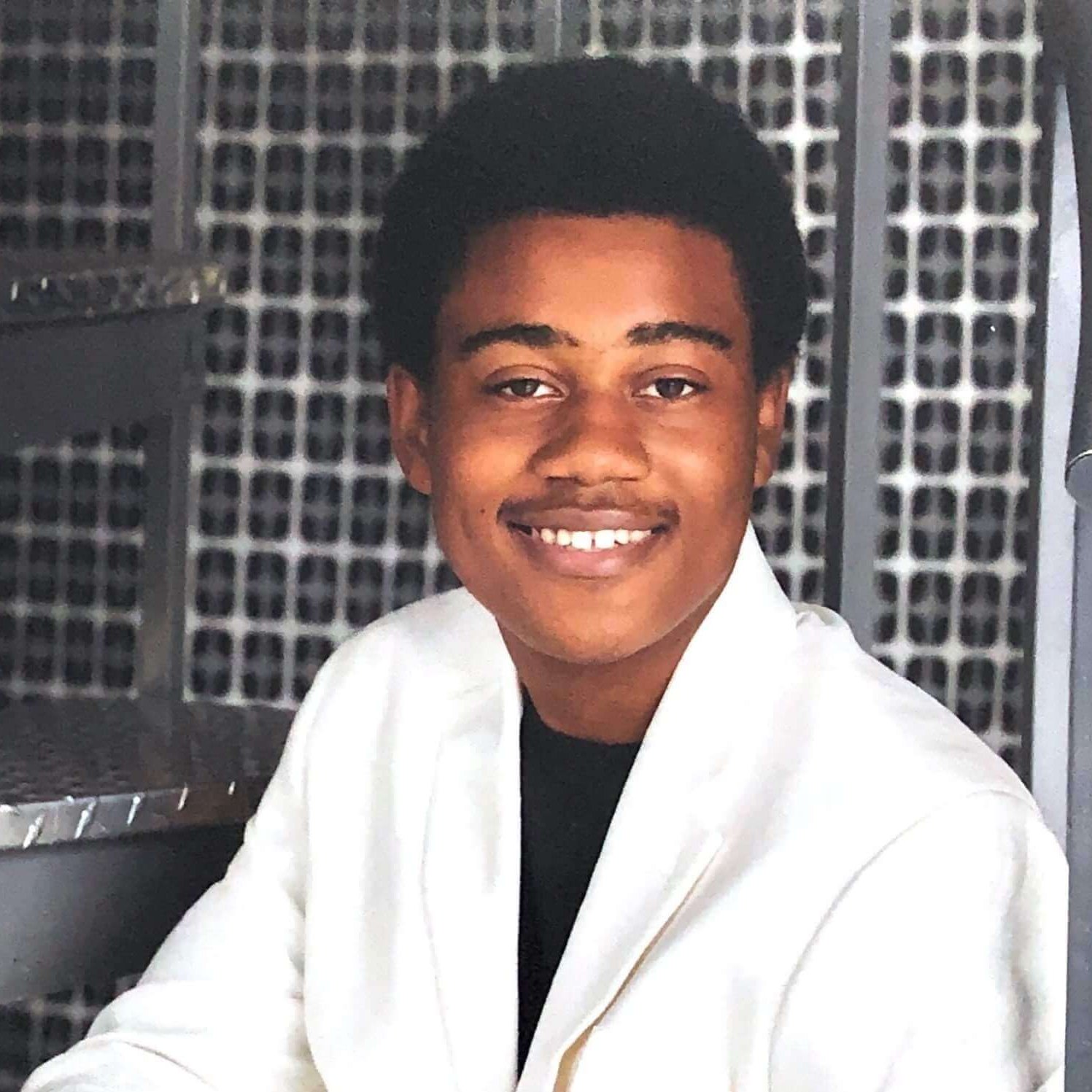 Tracy Bryant
El Camino College
Tracy attends El Camino College. He has been active golf pass member in SCGA Junior and volunteers his time both to SCGA and his local community. His favorite memory of SCGA Junior is getting to meet and spend time with retired PGA professional, Mark Pfeil.
Yuliana Chavez
UC San Diego, Livingston Foundation Scholar
Yuliana is a Computer Science major at UC San Diego. She stays busy by being involved in multiple clubs, including the Society of Hispanic Professional Engineers and Women in Computing. Yuliana stays involved with SCGA Junior by volunteering in Programming!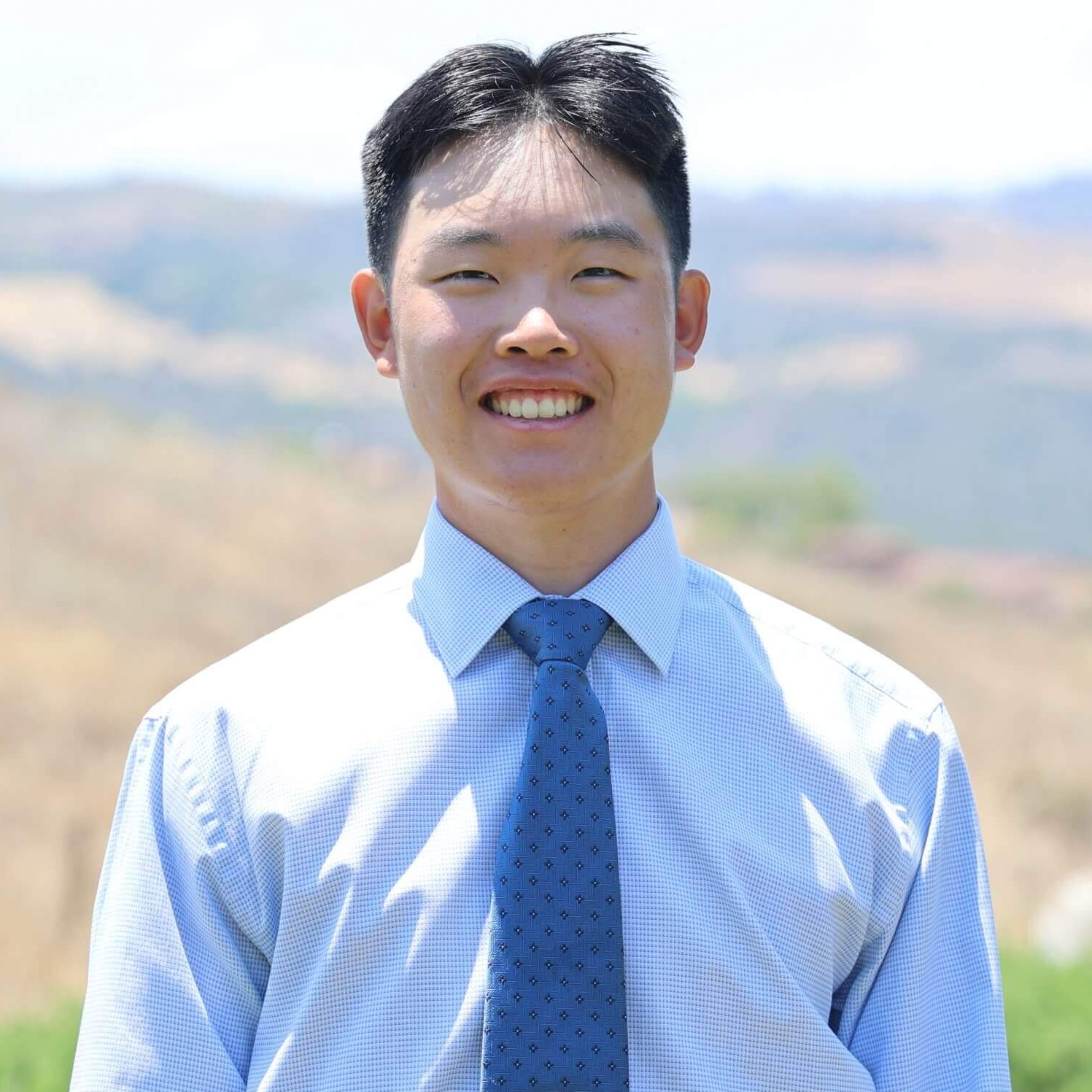 Evan Chien
UC Los Angeles, Duff Scholar
Evan is at the University of California, Los Angeles to study Business Economics. He is working hard to one day achieve his goal of becoming a professional golfer and giving back to the SCGA community. SCGA Junior has given him a strong belief that in golf, success isn't measured by money, but the positive impact one has and can have on others, specifically helping juniors on the path toward healthy and bright adulthood.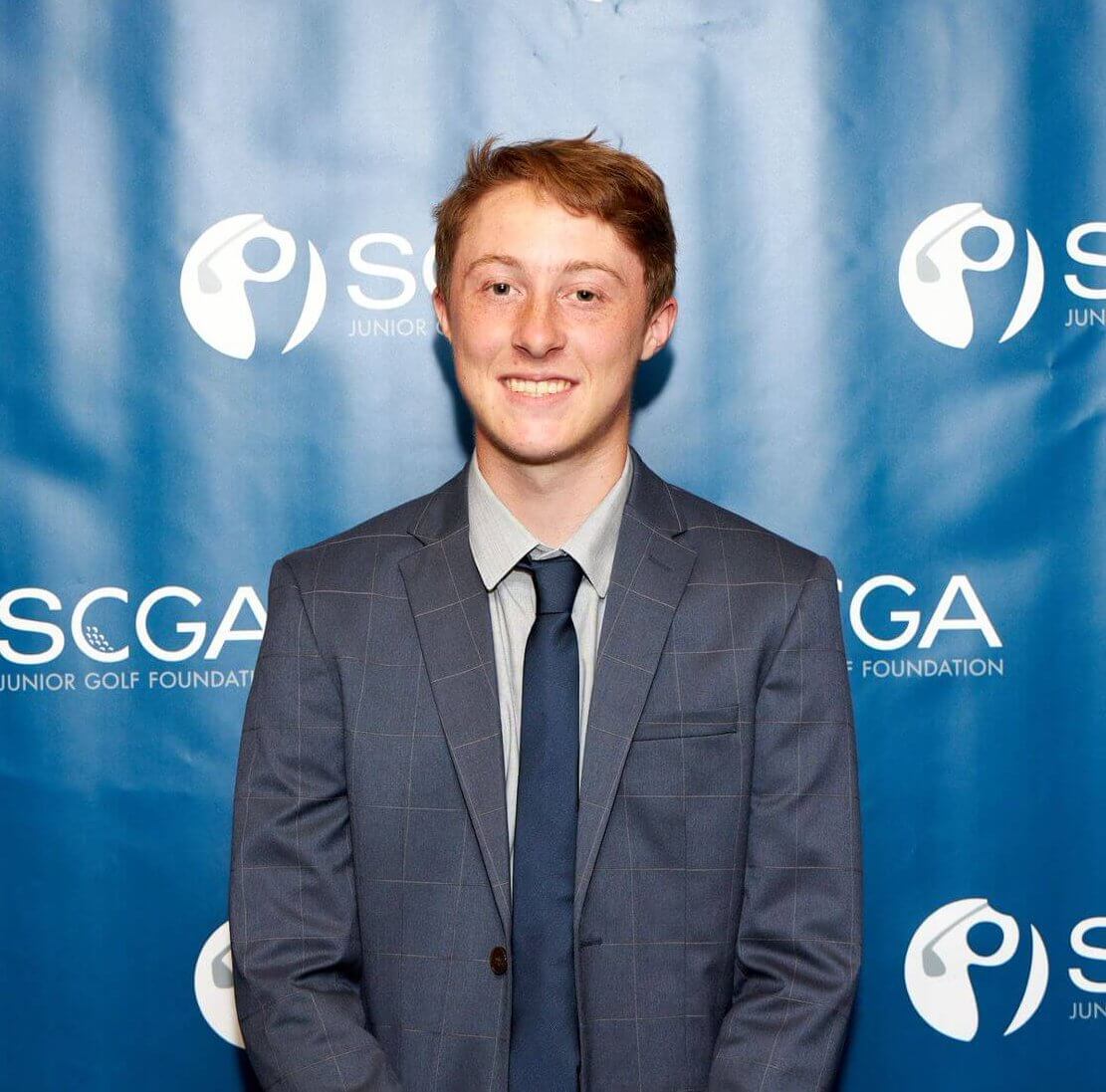 Dylan Gass
Grand Canyon University
Dylan is studying Marketing with a minor in Sports Management at Grand Canyon University. He is a part of the club golf team and plays on the e-sports team. Dylan has been able to participate in multiple intermural sports and is involved in the Sports Business Club. Being involved in SCGA Junior has given Dylan the opportunity to be a role model to many young golfers.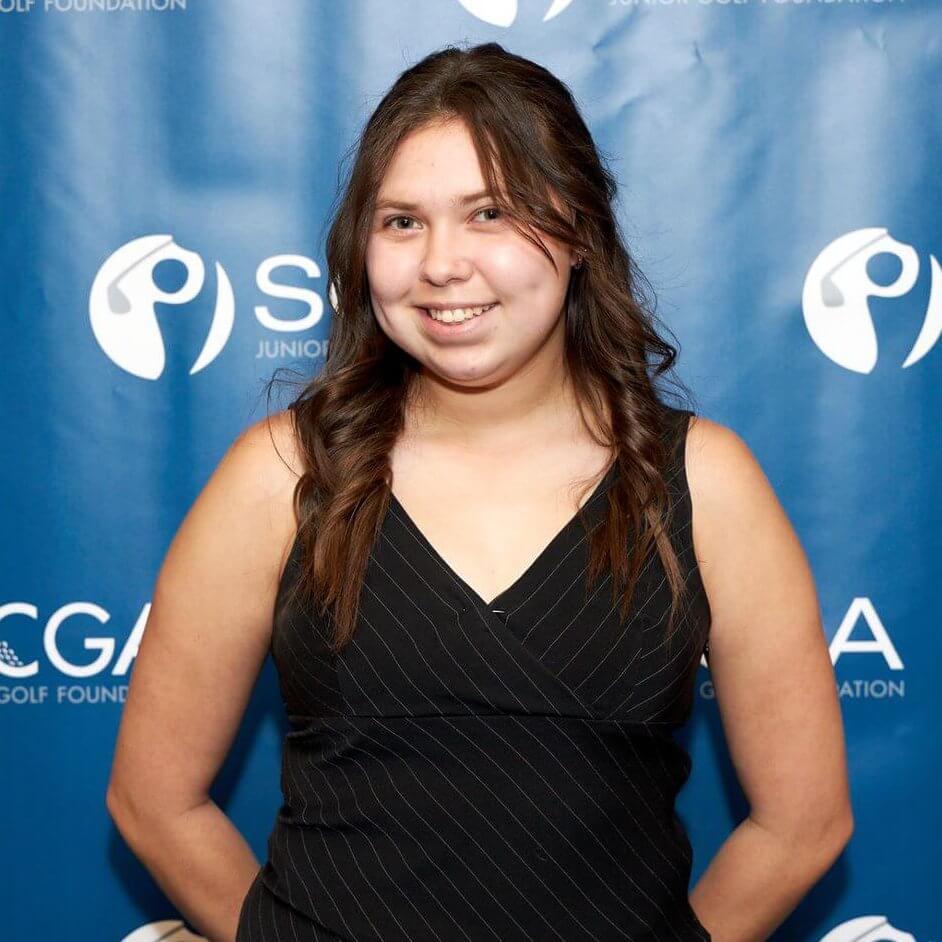 Elisa Gomez
Allegheny College, Deb Long Drive Scholar
While attending Allegheny College, Elisa is majoring in Communications and Cultural Studies. She is also on the Allegheny golf team and loves traveling with the team for tournaments, exploring new places and courses. Elisa has been a part of SCGA Junior for ten years and continues to volunteer when she can. She loves the impact SCGA Junior has on young golfers, including herself.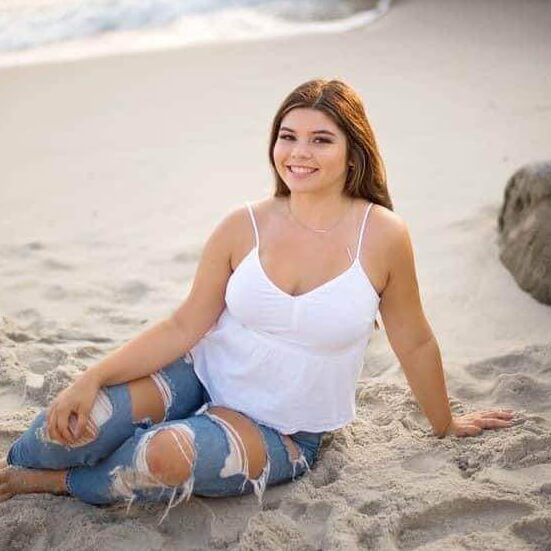 Lexie Houchens
UC Santa Barbara
Lexie is studying Psychology and Brain Sciences at University of California Santa Barbara. She loves to volunteer at her local dance studio and is a part of a student public interest group on campus called CALPIRG. Lexie is grateful for how welcoming and encouraging SCGA Junior has been to her over the years.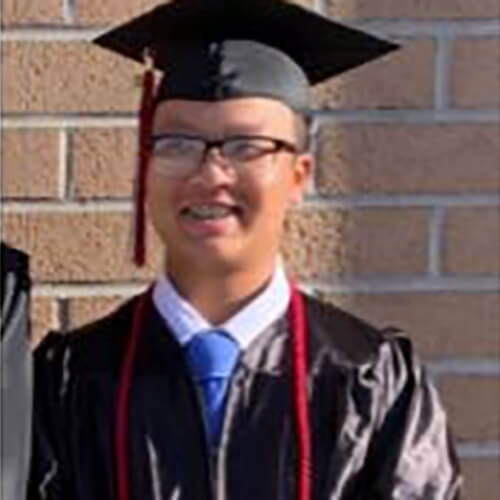 Alan Pham
University of Chicago, COPi Cup Scholar
Alan is excited to be working towards a Computer Science degree at University of Chicago. He plans to use his college education to create artificial intelligence and machine learning technology for everyday life. Alan has been an active golf pass participate and SCGA Junior volunteer for over 7 years. He loves being able to make other people happy with the tools he has been given through the SCGA program.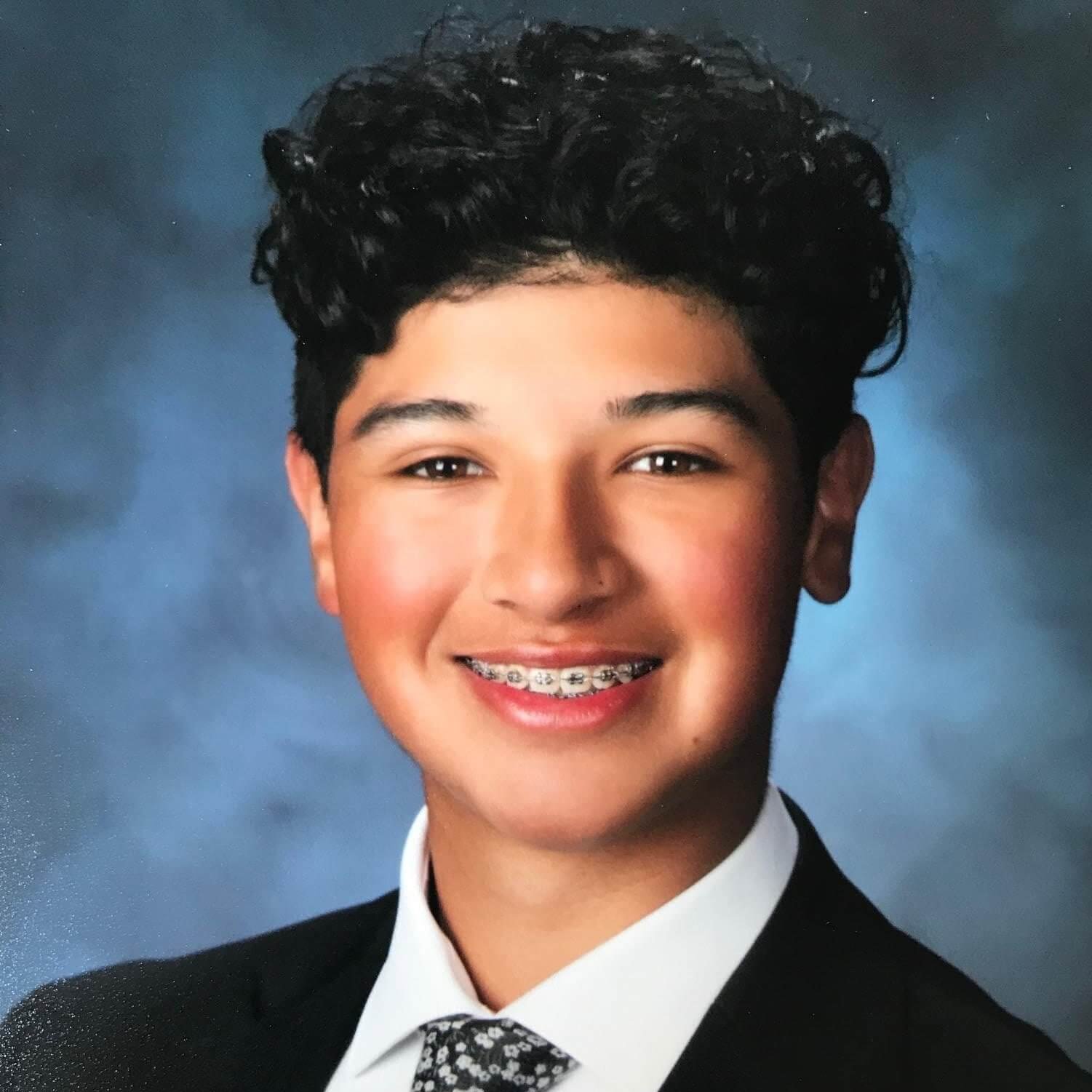 Evan Reyes Trejo
Gonzaga University, SCGA Presidents Scholar
Evan is currently attending Gonzaga University while majoring in Mechanical Engineering. Evan has volunteered often in classes at SCGA Junior's Southeast LA golf courses. He thanks SCGA Junior for all the lifelong lessons they have given him through the years.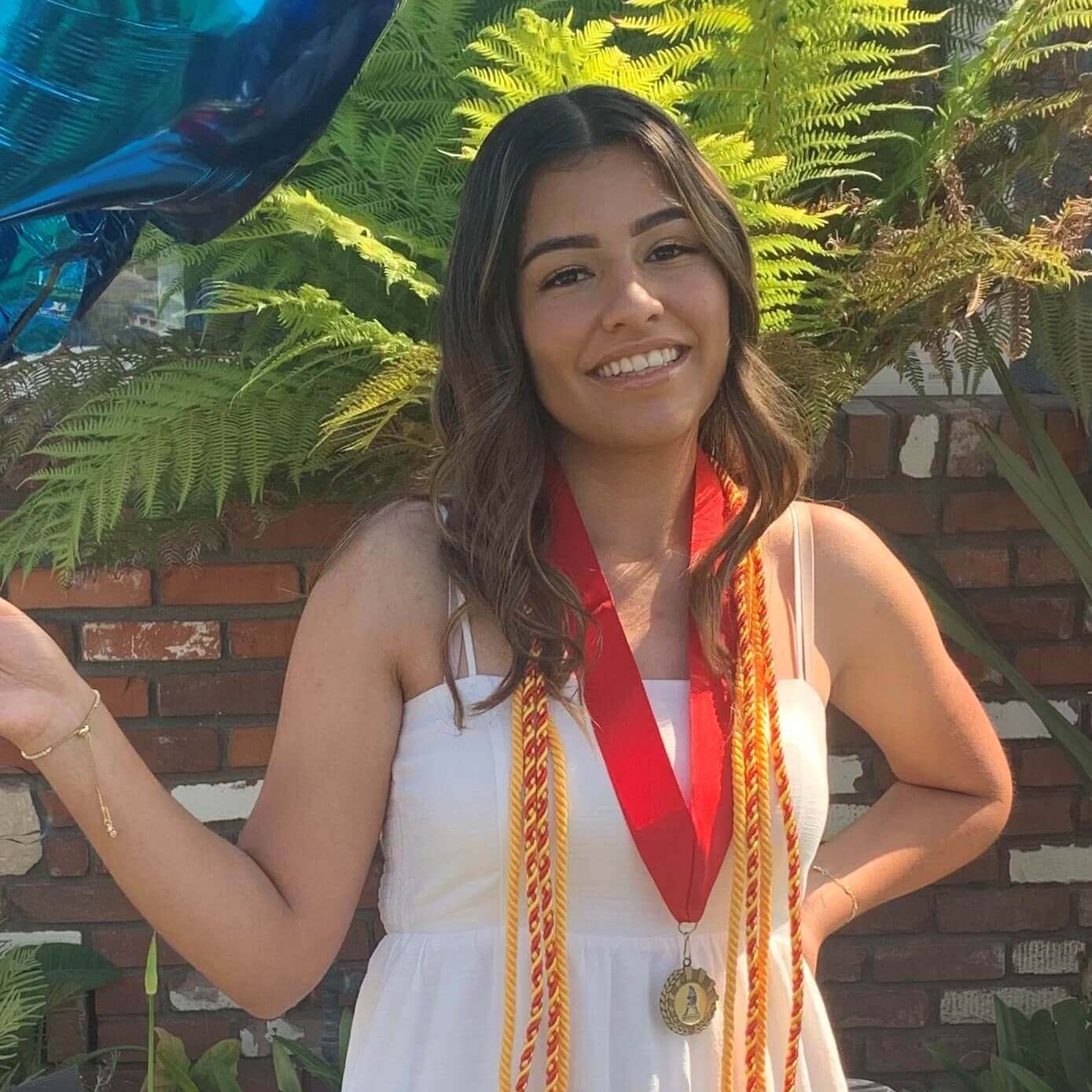 Sophia Sandoval
Cal State Los Angeles, Friends of Golf Scholar
Sophia is applying to be in the Nursing School at Cerritos College. Sophia has been a part-time coach for SCGA Junior. She loves the opportunity to give back to SCGA Junior because of all the things they have done for her as a young golfer.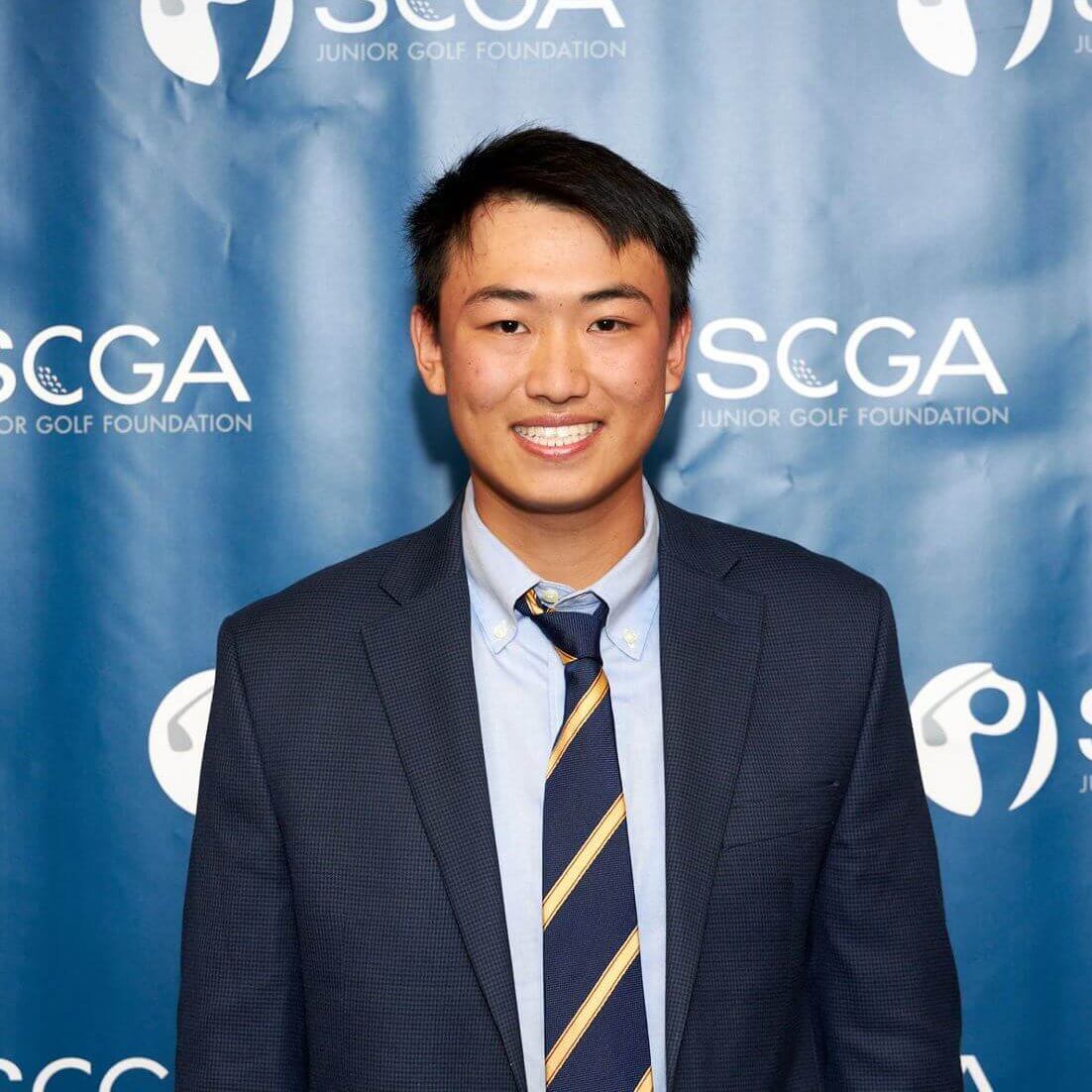 Derek Ban
Middlebury College, COPi Cup Scholar
Derek is studying Economics at Middlebury College. He keeps busy while working as a tutor and as an Economics Teacher's Assistant. Derek is looking forward to playing another season with the Middlebury golf team! He has taken up some hobbies outside of the classroom including photography and music production. Derek still considers SCGA Junior one of the most influential groups he has been a part of.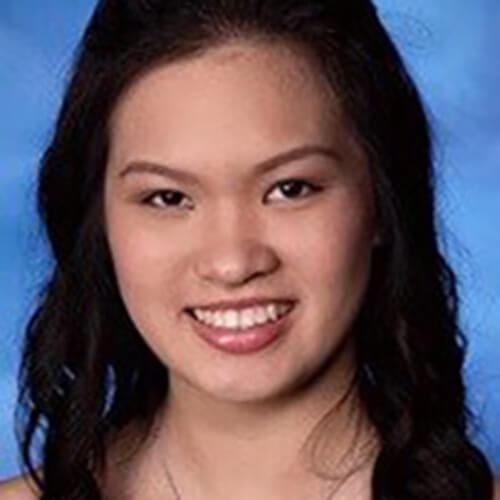 Alyssa Chan
UC Berekeley
Allyssa attends University of California, Berkeley as a Political Science and Political Economy major. Allyssa has become very involved in her sorority and the UC Rally Committee, holding positions in both groups. Allyssa is also a part of a pre-law fraternity and other academic clubs on campus. She continues to work as an SCGA Junior Player & Youth Development coach.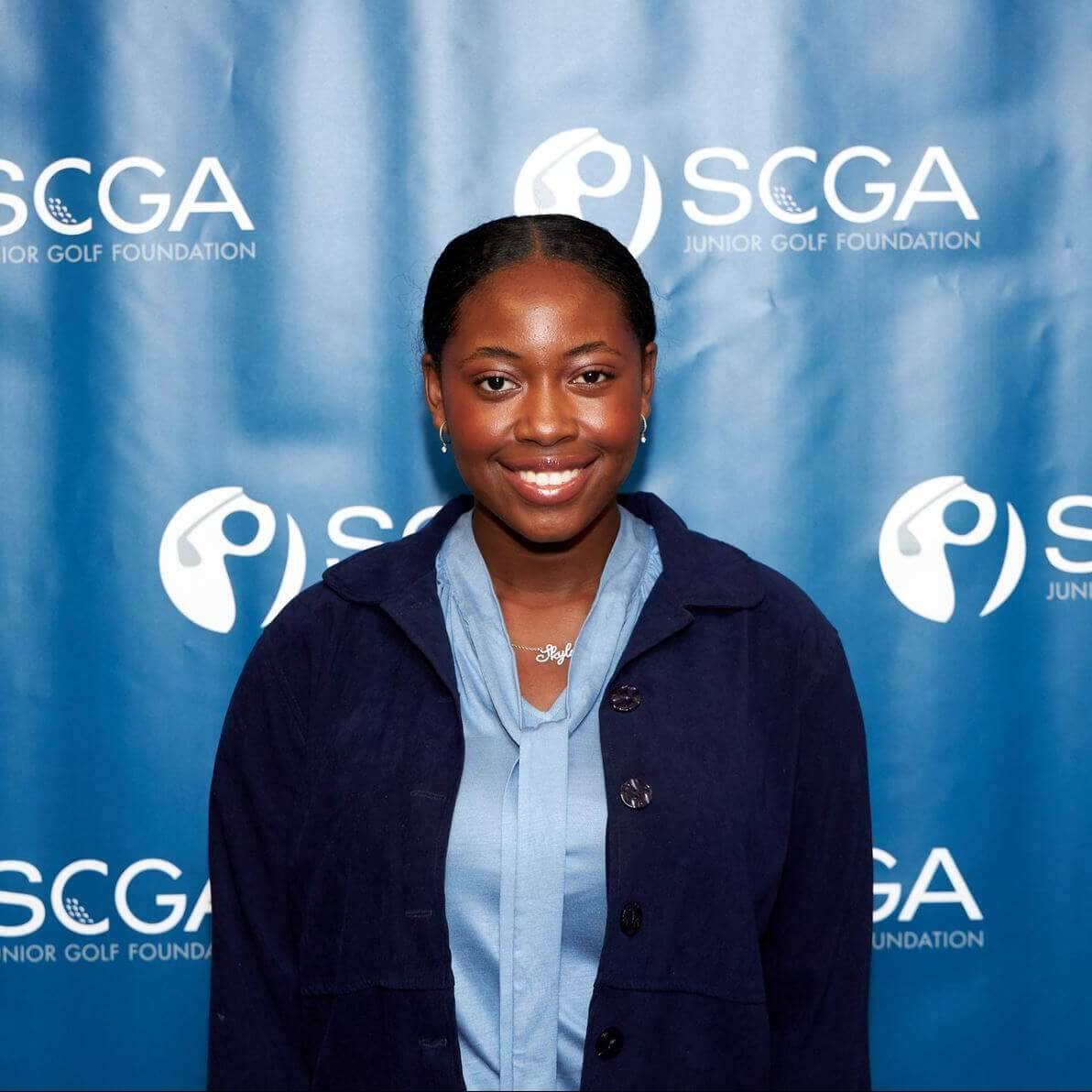 Skylar Graham
University of Southern California, Livingston Scholar
Skylar attends USC majoring in Communications. She is very involved on campus as she works for the USC Annenberg Inclusion Initiative, is Co-President of USC Club Golf and volunteers at Annenberg's Media Center. She continues her relationship with golf outside of school by being a Junior Ambassador and mentor to junior golfers. She loves to give advice to young golfers about being a student-athlete in high school and college.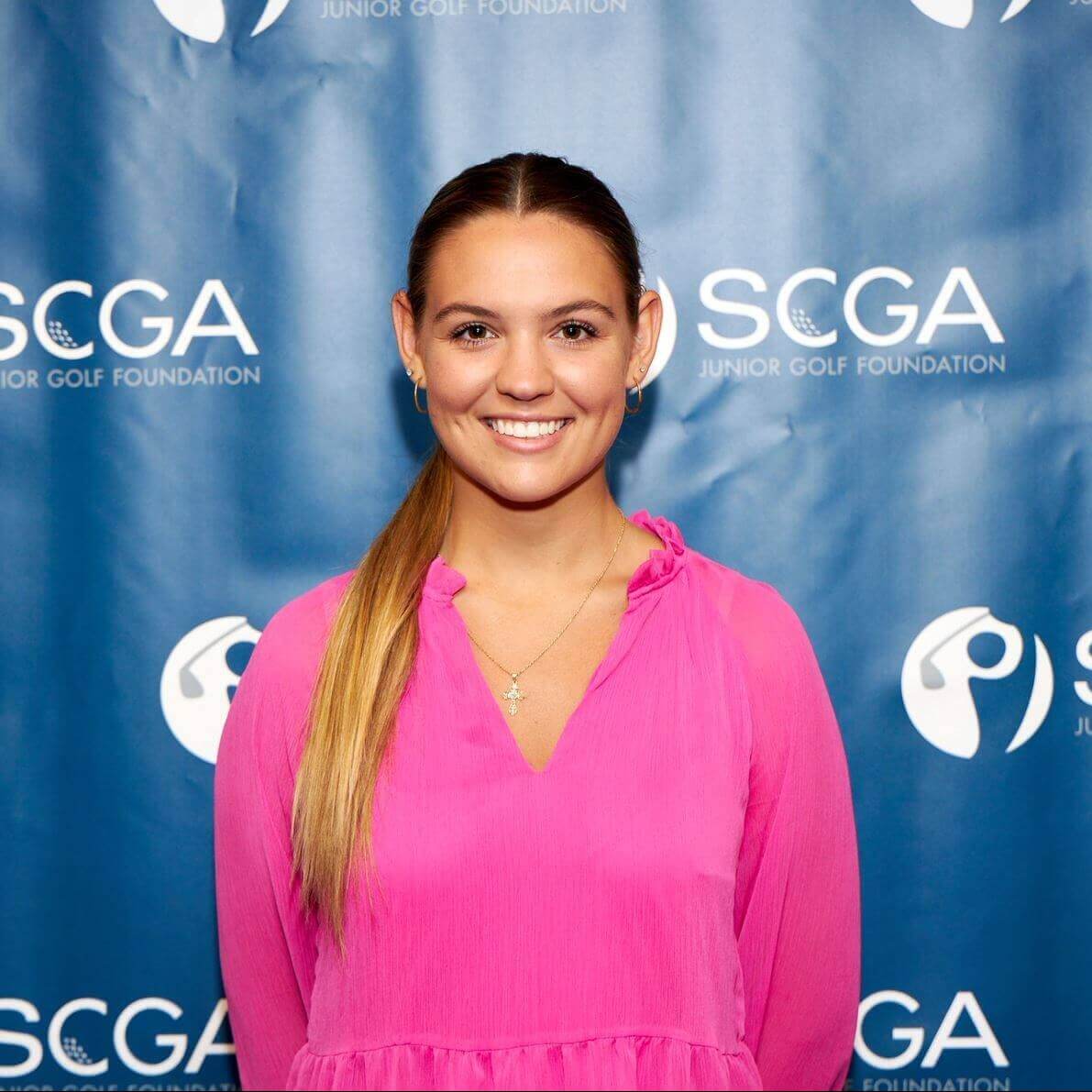 Kirsten Linder
Hawaii Pacific University, Duff Scholar
Kirsten attends Hawaii Pacific University majoring in Biochemistry Pre Health-Professions. She is on the Hawaii Pacific golf team and is a part of the Medical Club. Kirsten hopes to one day go to Dental School and become a Dentist. She has loved volunteering and participating in SCGA Junior events and the opportunities it has given her.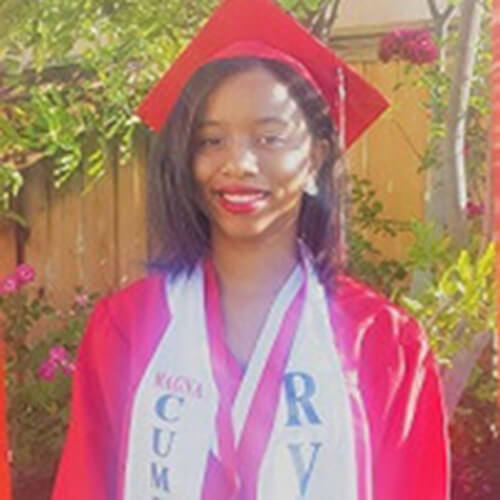 Angel McDuffie
San Diego State University
Angel attends San Diego State University where she majors in Computer Science. Angel attributes her growth in the game of golf to SCGA Junior by being able to play at an affordable rate through use of her Golf Pass and being able to put her skills to the test at the Summer Series club outings.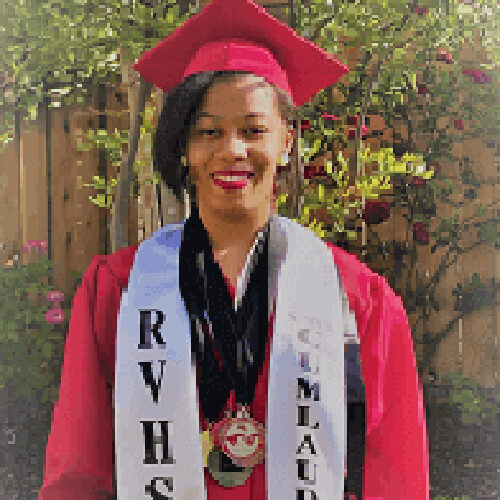 Jasmine McDuffie
San Diego State University
Jasmine is majoring in Computer Science at San Diego State University. She would like to be involved in game design in the future. One of Jasmine's favorite SCGA Junior volunteer moments was during the "Bring a Friend to Class" day and seeing all the kids having so much fun together!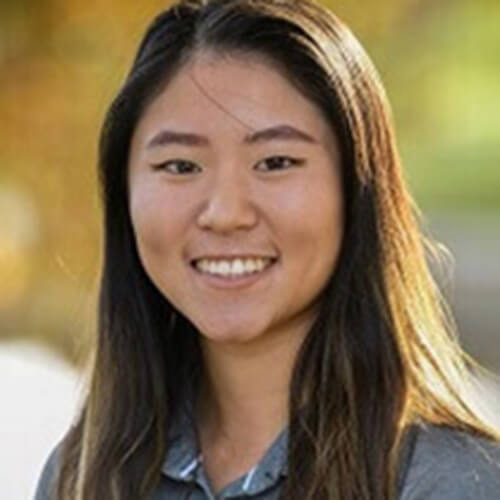 Ashleigh Park
UT Austin, Deb Long Scholar
Ashleigh attends the University of Texas and plays on the women's golf team. She has been an active volunteer with SCGA Junior since she was 12 years old, serving as a role model and mentor to beginner golfers at club outings and girls golf events. She is now a member of the girls' leadership team as part of our LPGA-USGA Girls Golf of Southeast LA chapter.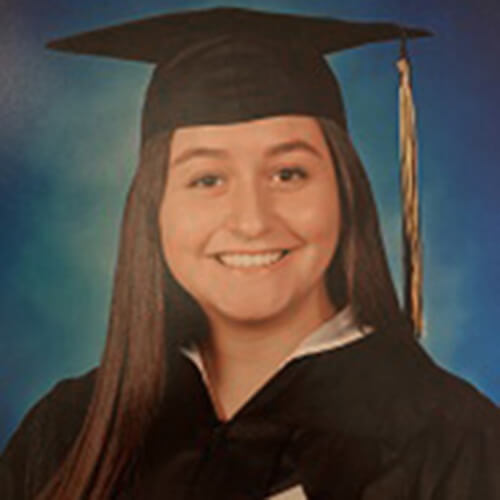 Monique Ramirez
UC Irvine
Monique attends University of California, Irvine and is studying Public Health Policy. She loves learning about how to improve people's health and what goes into it. Monique has volunteered with SCGA Junior at a Drive, Chip, and Putt event and will continue to volunteer when she can!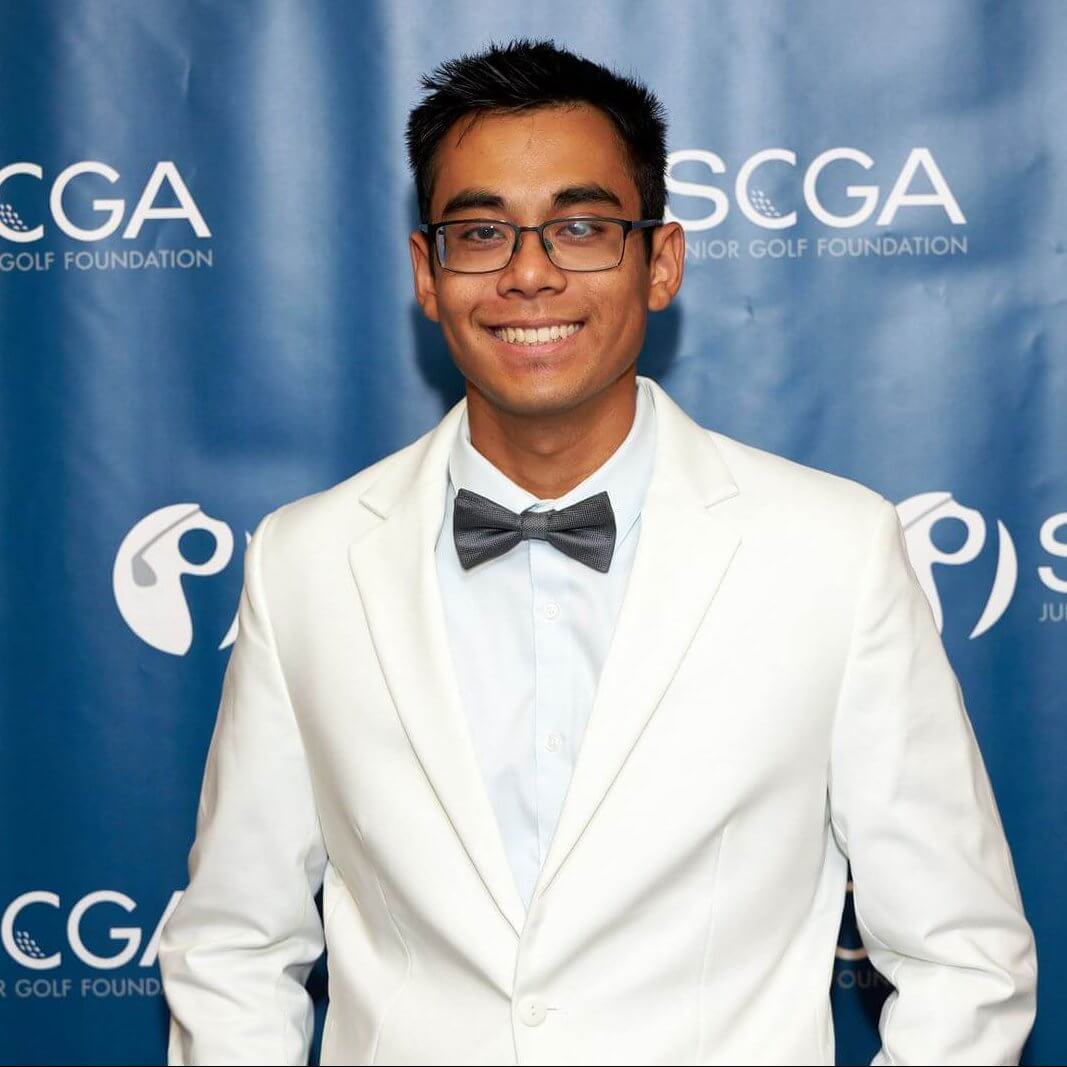 Ryan Ruaysungoen
Pomona College, SCGA Presidents Scholar
Ryan is currently attending Pomona College and is majoring in Chemistry. He is on the Pomona Men's Golf Team. Ryan loves being able to volunteer for SCGA Junior and see the personal growth of the juniors!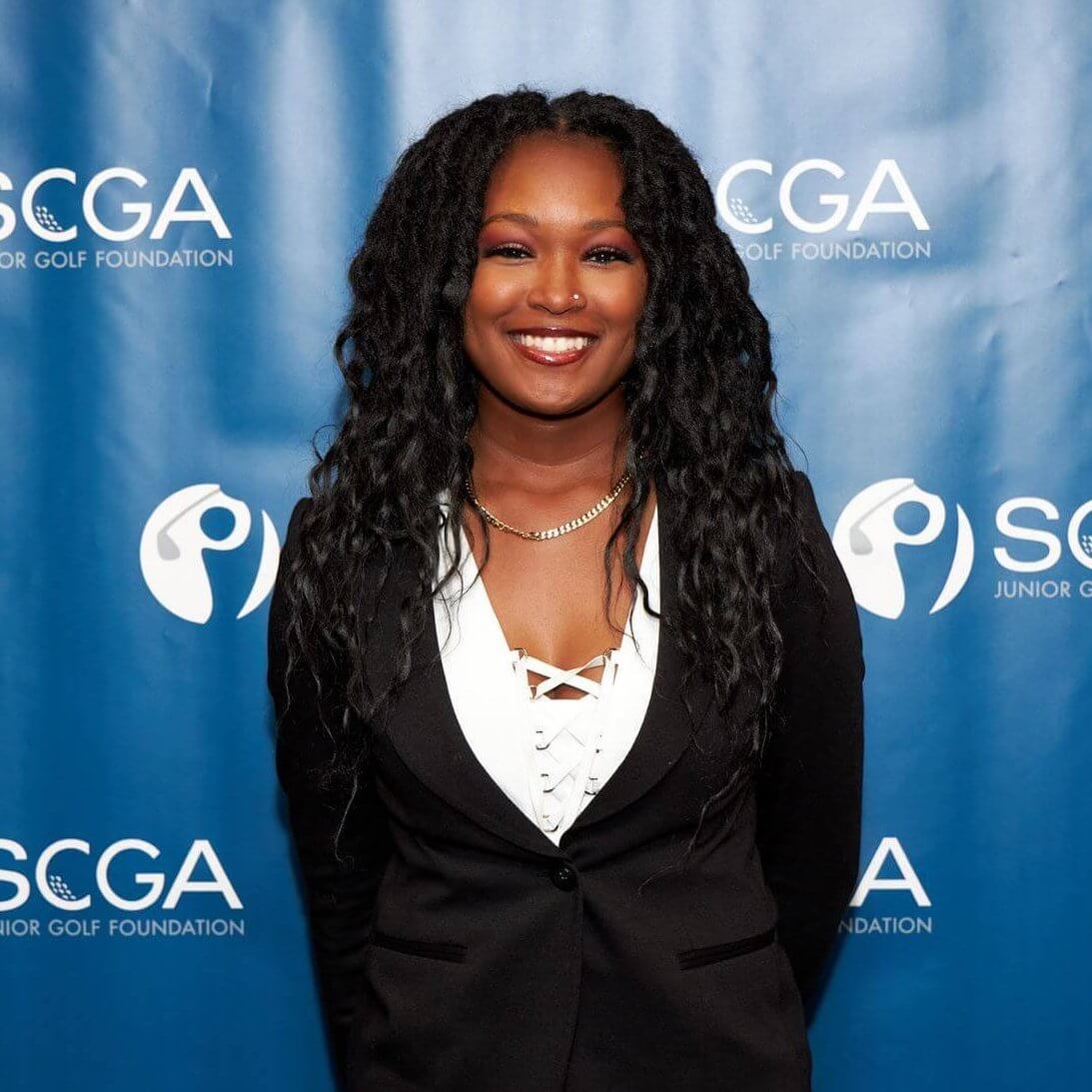 Shani Waite
Prairie View A&M, Friends of Golf Scholar
Shani attends Prairie View A&M University studying Criminal Justice with a concentration in Criminalistics and is minoring in Psychology. She is a part of the Prairie View University African Student Association and the National Society of Leadership and Success. Shani is also on her school's golf team!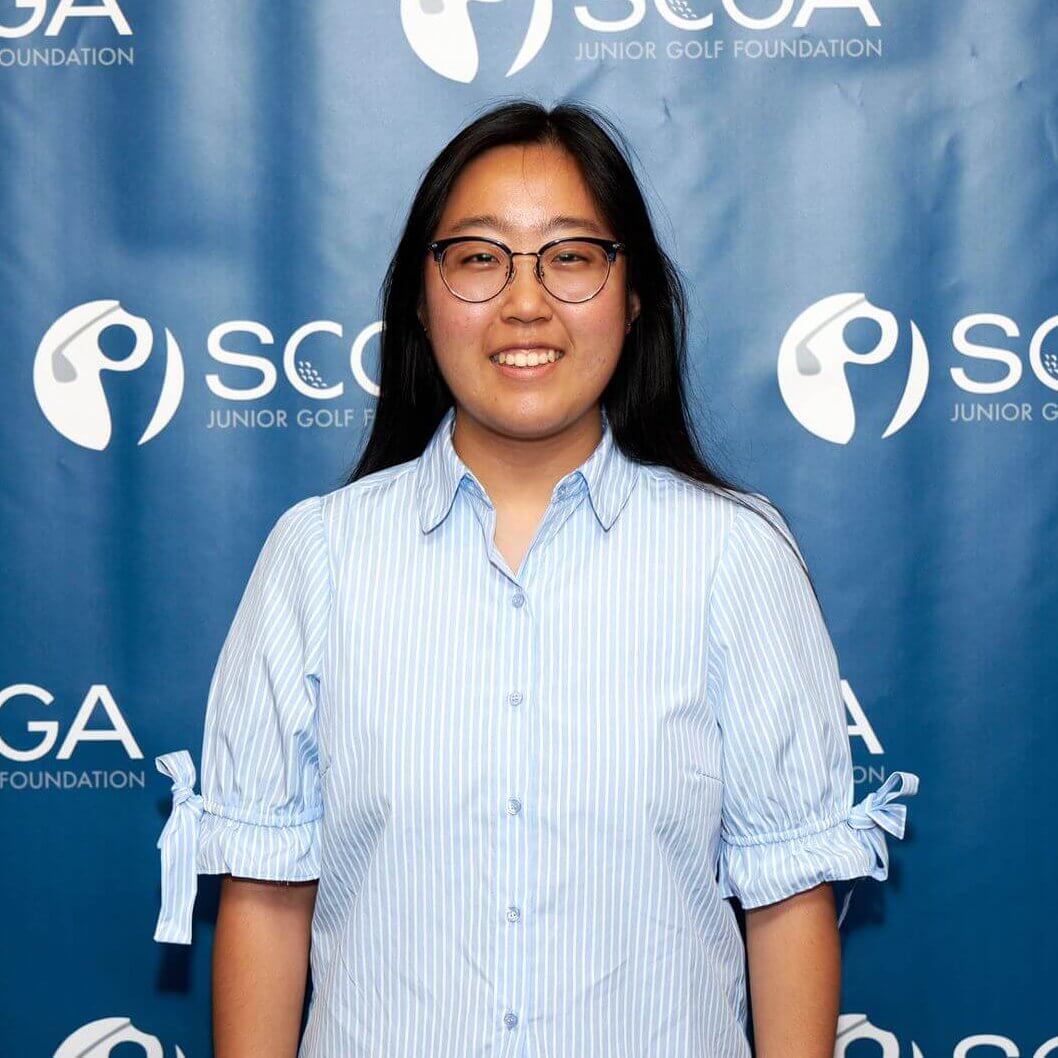 Abigail Yang
UC Irvine
Abigail is currently attending University of California, Irvine and is majoring in Education. She has been enjoying her time at college and is excited to learn more about working in education. Abigail volunteers at her church on Sundays. She is thankful for everything SCGA Junior has helped her with through the years.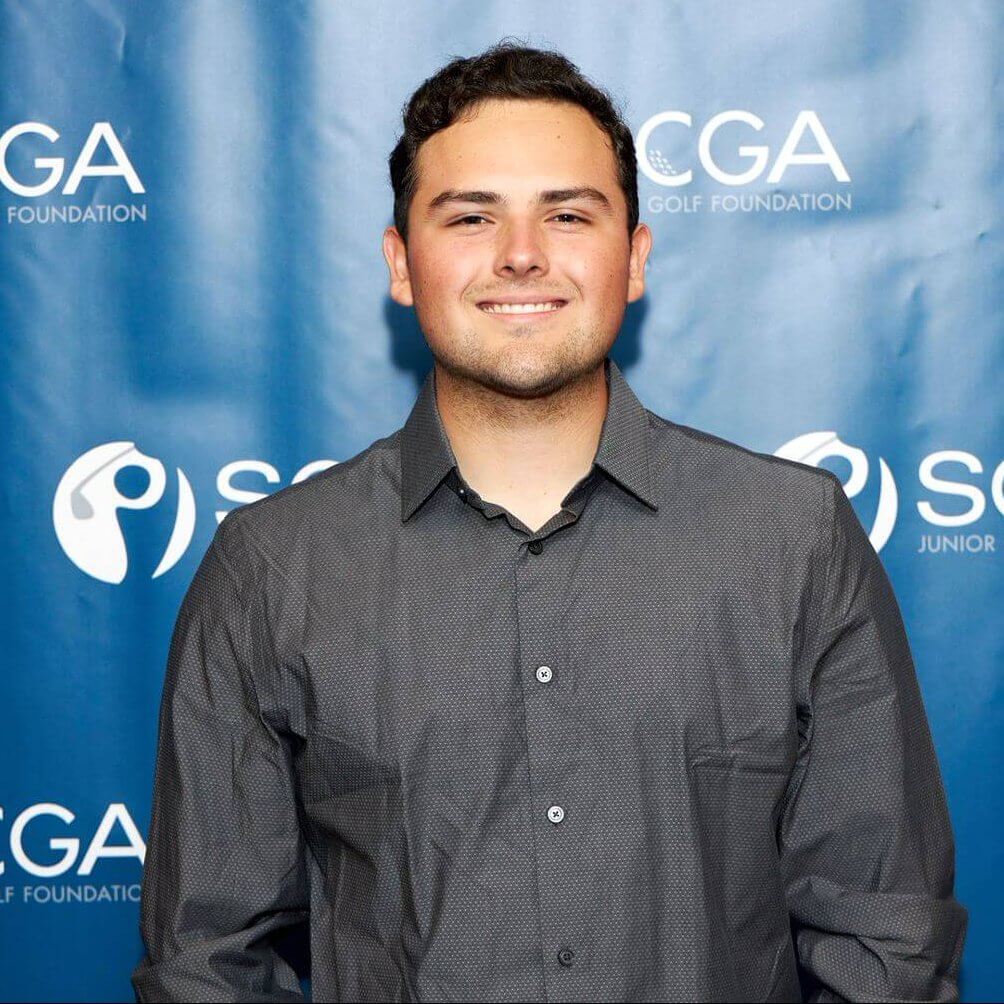 Nicholas Aguilar
Cal Poly San Luis Obispo
Nicholas is currently attending California Polytechnic State University and majoring in Agricultural and Environmental Plant Science with a concentration in Plant Protection. Nicholas is part of an off-roading club called Poly Goats. When he isn't studying or attending classes Nicholas loves to hit the driving range and the gym! He hopes to become a Pest Control Advisor after he graduates.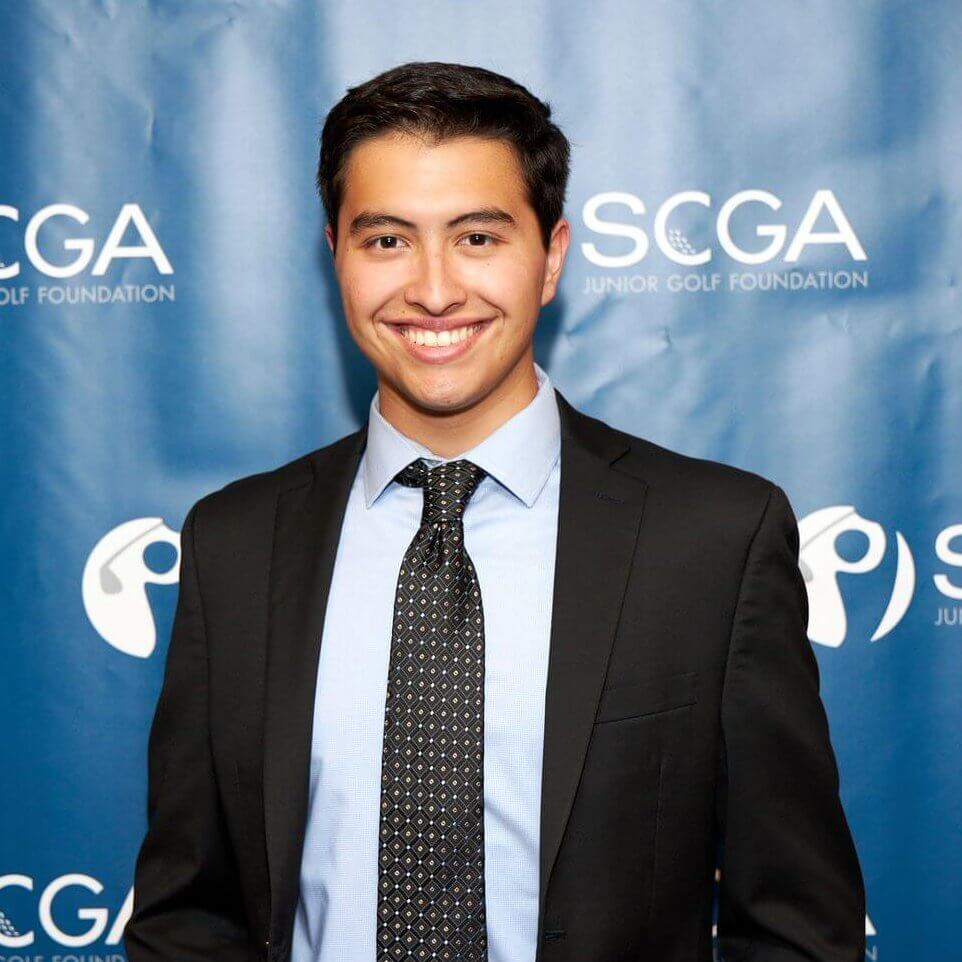 Devin Hernandez
UC Santa Barbara
Devin studies Geography with a Psychology Applied minor at University of California, Santa Barbara. He is a research assistant for the Sundowner Wind Experiment and volunteered with the Resident Hall Association. Devin loves to volunteer for SCGA Junior when he can and wants to continue helping with events.
Hannah Hernandez
Cal State Fullerton, Duff Scholar
Hannah is currently attending California State University, Fullerton and is majoring in Communication Studies. While working two jobs and attending classes, Hannah has been able to work on her passion of photography. Photography and social media are something that Hannah would like to continue to explore and work in.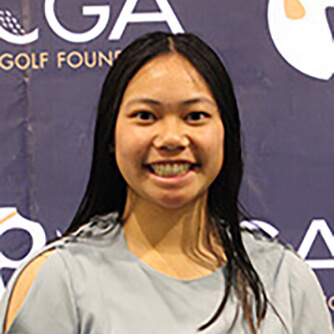 Jasmine Lew
UC Berkeley, Deb Long Scholar
Jasmine is attending University of California, Berkley and majoring in Media Studies. She keeps busy with a full class schedule while also being on the school's golf team. Jasmine credits SCGA Junior for getting her to where she is now as a Division 1 athlete.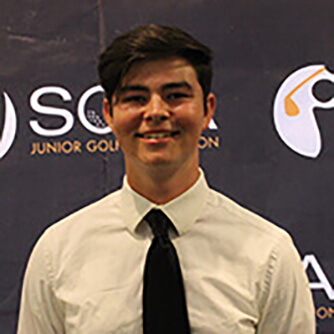 Jacob Lewis
Masters University, Livingston Scholar
While attending The Master's University, Jacob is majoring in Kinesiology. Jacob plays for his college golf team, which keeps him busy throughout the week. One of his favorite memories from SCGA Junior was being able to volunteer and play at Bel-Air Country Club!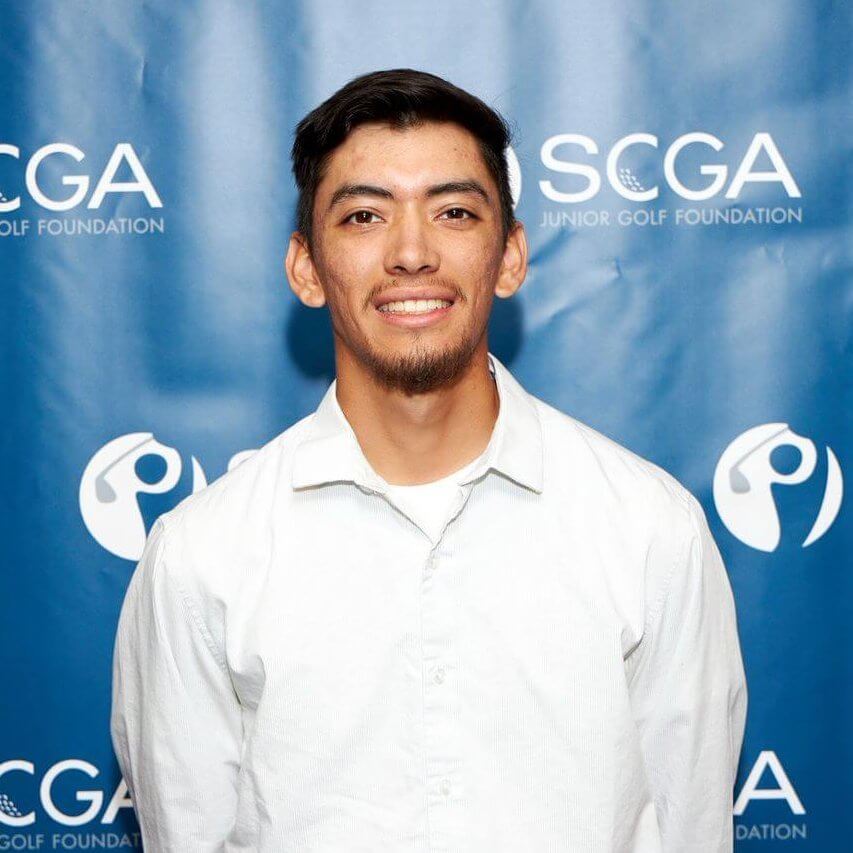 Andres Navarro
Cal State Dominguez Hills
Andres is attending California State University, Dominguez Hills majoring in Business and Finance. Andres maintains a busy schedule- taking classes, doing homework and playing on the golf team. He loves to volunteer with SCGA Junior and hopes to spread the joy of golf to the younger generation!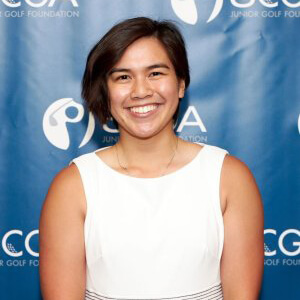 Emilie Nguyen
Missouri University S&T, SCGA Presidents Scholar
While attending Missouri University of Science and Technology and studying Mechanical Engineering, Emilie went on an internship with GE Aviation as an Operation Co-op in Cincinnati. She served as the Social Chair for all co-ops nationwide, which is called the Professional Development Committee. Emilie loves that SCGA Junior gives her the opportunity to share her story and experiences with others.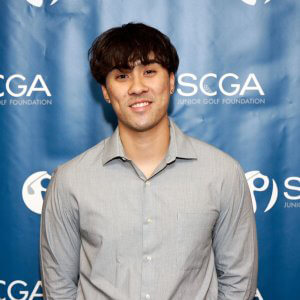 Jason Platt
Rio Hondo College
Jason is attending Rio Hondo College in the Nursing Program. Jason credits SCGA Junior for teaching him about hard work, responsibilities, and life skills. He was a long-time member and then became a coach. He is proud to be an SCGA Junior scholar!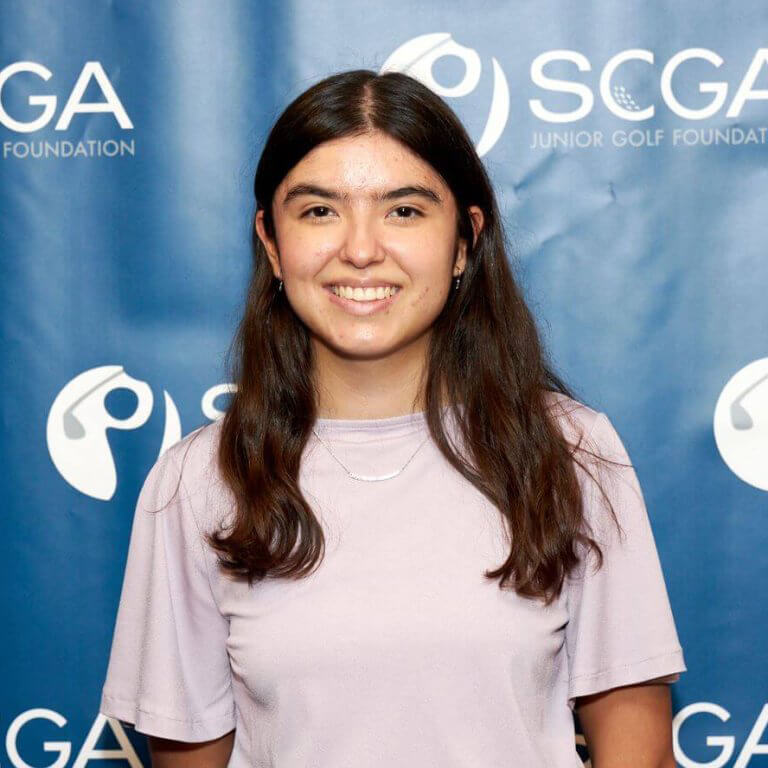 Deanna Roldan
UC San Diego
Deanna attends University of California San Diego. She is an Environmental Systems major with a Global Health minor. Deanna is a founding member of a sustainability club on campus called Voiz @ UCSD. SCGA Junior helped Deanna fall in the love with the game of golf. She has volunteered with Girls Golf and loved to see young girls get excited about golf.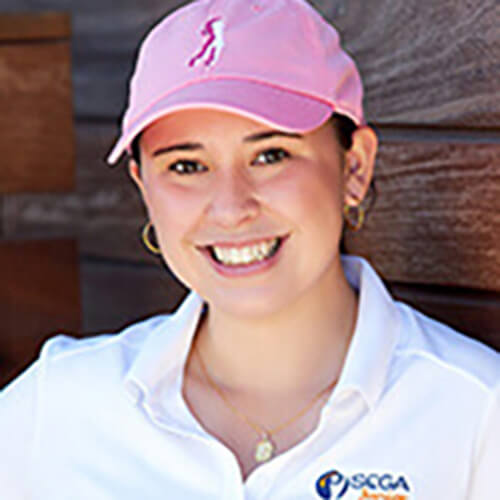 Juliette Ruaux
Occidental College, COPi Cup Scholar
Juliette is majoring in Biology and Comparative Studies in Language and Culture at Occidental College. She is co-captain of the Occidental Women's Golf Team, which keeps her busy. Juliette's favorite SCGA Junior volunteer opportunities are the SCGA College tours and Girls Golf!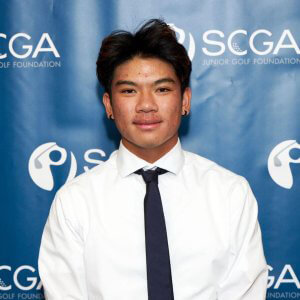 Jetty Sivongsay
Cal State San Bernardino, Friends of Golf Scholar
Jetty attends California State University of San Bernardino and is majoring in Business Marketing. He is a part of the San Bernardino's golf team! Jetty is truly grateful for all the opportunities and people he has met through her years at SCGA Junior.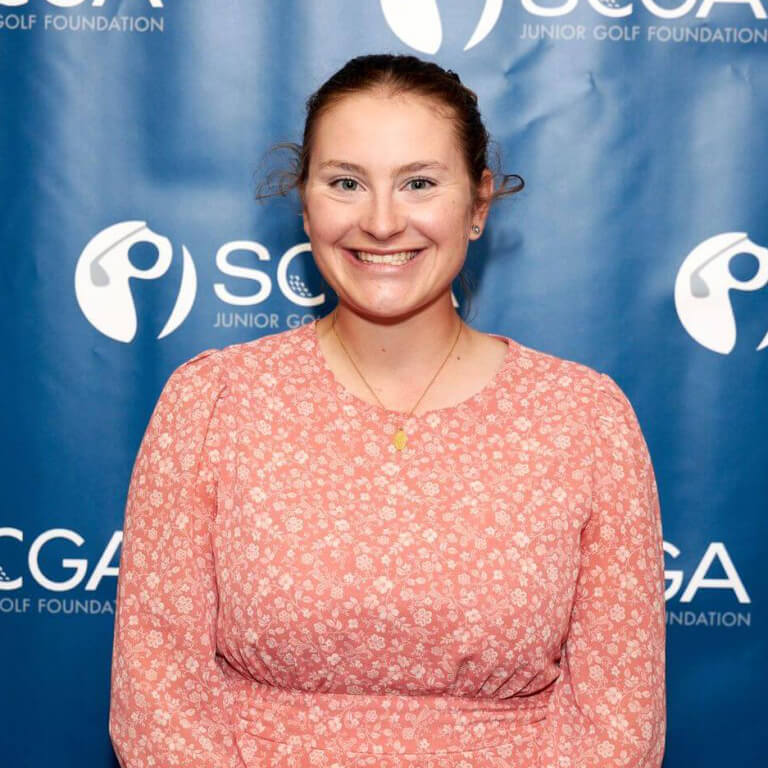 Elise Sumner
Western Washington University
Elise is studying Communication Sciences and Disorders at Western Washington University. She actively participates in three clubs on campus, including the National Student Speech and Hearing Language Association. Elise is also on her college's golf team and has competed in multiple tournaments!