2018 Annual Foundation Cup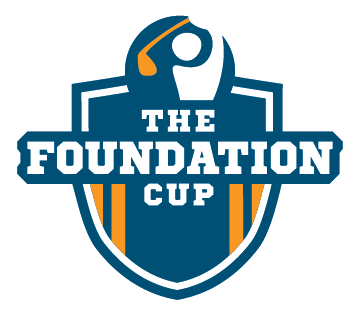 The Foundation Cup Junior Bios

Ysabel Tran: Senior, San Jose State University (Troy HS), HI +2.3

Ysabel is a transfer from CSU Northridge. On top of her rigorous course load as a  forensic science major with aspirations of going to medical school, she averaged a 76.35 scoring average playing on the SJSU golf team. Fun fact: Ysabel is the first girl from her high school to win an individual regional title and qualify for the state championship.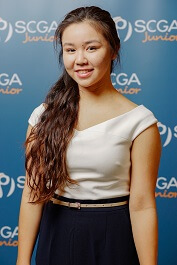 Jamie Harada, Alumni, Cal Poly SLO, HI +1.1
Jamie is graduating with a degree in business with a focus in accounting and will start working for Ernst & Young this fall.  She competed all four years on the women's golf team at SLO and helped them win their conference title in 2017.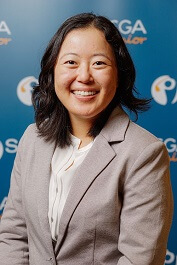 Sal Hinojosa: Freshman, Whittier College (Downey HS), HI 3.6

Sal  will be a freshman at Whittier College this fall majoring in Criminal Justice in addition to starting his collegiate golf career.  He was the team captain of his high school golf team this past year where his team broke a six year streak and won the San Gabriel Valley League.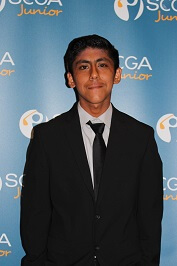 Marni Murez: Junior, Santa Clara University (Mira Costa), HI +2.6
Marni transferred from Boston College this past year and even with a heavy course work in Neuroscience, she had an impressive golf year with SCU and posted a 75.27 scoring average. She ranks third on the team with two top ten finishes. She tied for second at the Cal Poly Invitational with a career-best 3-over 147 and shot a season low 70 in the final round of the Cal Poly Invite.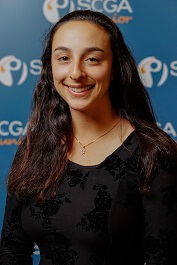 Michael Padilla: Senior, Marymount California University (Kennedy HS), HI: 1.0

Michael is not only a model student on pace to receive his Bachelor's and Master's in four years, he is also a stellar collegiate golfer at Marymount California University. This year, Michael finished in 3rd place in his last two tournaments (14 teams in Ventura and 9 teams in Phoenix). In doing so Michael now has the lowest scoring average in the country (69.8).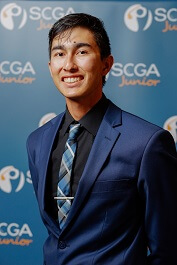 Andrew Banuelos, Senior, Cal State, Dominguez Hills, HI +1.1

Andrew is studying  business with aspirations of going pro after graduation. Andrew finished his 2017 season with the Toros with three top 15 finishes, averaging 75.35. Andrew was recognized for his efforts by the California Collegiate Athletic Association as their Golfer of the Week in Nov of 2017.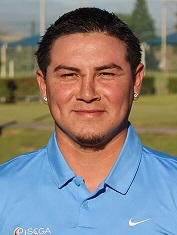 Mark Williams: Sophomore, Cal State San Bernardino (La Quinta), HI .9 
Mark finished up his freshman year this past year majoring in Sociology with hopes of becoming a professional golfer. Mark red-shirted his first year in collegiate golf with hopes to be stronger than ever next year. Fun fact: Mark used to be a competitive quad rider ranked top five in the nation for his age. He gave up quad riding for golf.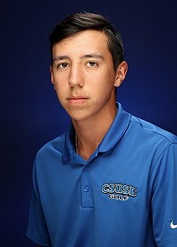 Blake Petchel: Sophomore, Cal State Fullerton (Murrieta Valley), HI .2

Blake is attending Mt. San Jacinto College before he transfers to Cal State Fullerton to compete on their golf team next year.  An injury set him back a bit, but he's now getting back to his prime, recently making the cut in a professional event, the California State Open!  An SCGA Junior Scholar, Blake also gives back to the game by helping juniors at club outing events.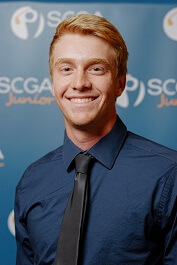 Emily Sumner: Sophomore, Santa Clara University (Foothill HS), HI: +1.3

Emily has been actively involved with SCGA Junior for six years as a participant, volunteer, and scholar. This past year, as a freshman, Emily played in seven events, ending the season with a 76.50 scoring average, third on the team and finished tied for the 11th at the Cal Poly Invitational scoring a career low of 71. Some of her highlights include finishing first at the 2015 Jr. Girl's Qualifier, eight at the 2016 USGA Women's 4-Ball, finishing first at the 2017 SCGA Indian Wells Tournament, and qualifying for the 2017 SCGA Amateur Championship.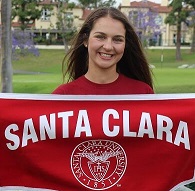 Jennifer Queller: Sophomore, University of Illinois at Springfield (Santiago HS), HI 2.6

Jennifer is shining bright at U of I, Springfield on the golf  team. Her stand out moment was when she lead the Prairie Stars by taking the medalist honors with rounds of 74 and 75. In her high school days, she won the individual title at the Big VIII League Championship, which qualified her for CIF, and was named league MVP.  She also won the Riverside County Junior Championship at Goose Creek GC.  Fun Fact: Jennifer is the only person from California at her school !
**CHOSEN** Elizabeth Wang: Freshman, Harvard University (San Marino HS), HI +4.7 **CHOSEN**

Wang is a four-time Rolex Junior All-American and AJGA Invitational Champion. Elizabeth has competed with the AJGA since 2012, earning more than 10  top-5 finishes including four wins. Wang also excels in the classroom and community as she was named a 2016 Transamerica Scholastic Junior All-American.
Fun Fact: Elizabeth Wang played in the U.S Women's Open this year!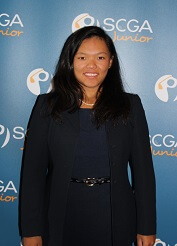 Stephanie Fernandez : Sophomore, Cal State San Marcos (Julian Charter School), HI +1.9

A passionate golfer, Stephanie looks forward to continuing to follow her dreams while competing on the golf team at Cal State San Marcos.  She donates her time both to SCGA Junior where she's a Scholar, as well as the organization that taught her the game, Pro Kids in San Diego.  During her prep career she competed in Hurricane Junior Golf Tour events where she captured two titles.
Shani Waite: Junior, Mira Costa High School, HI 1.7

Shani has been actively involved with SCGA Junior programs for more than five years.  She was selected to participate in the annual Friends of Golf clinic at Bel-Air CC alongside legendary instructor Butch Harmon, who she still keeps in touch with today.  Another highlight was being invited to interview Phil Mickelson at the Friends of Golf event the following year.  Shani is constantly working to improve her game and recently saw success, capturing the title at the VCJGA McGilivray Construction Classic at Sterling Hills GC.  She currently serves as the captain of her high school golf team.  You can learn more about Shani and her SCGA Junior story here.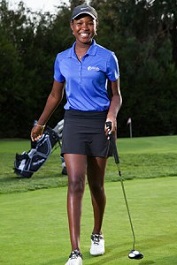 Calista Reyes: Freshman, Stanford University, HI +4.4

Calista will compete on the golf team for Stanford University this fall.  We first met Calista at the 2016 ANA Junior Inspiration which she was invited to compete in as one of the top junior players in Southern California.  Since then, she has been active as a program member and has spent time volunteering for our player and youth development program.  Additional golf highlights include being named a two-time Rolex Junior All-American, being named both the 2017 and 2018 female athlete of the year at her high school, being a four-time US Girls Junior Championship qualifier and making it to the quarterfinals in 2017, and being the medalist for the 2017 US Women's Amateur at her qualifying site.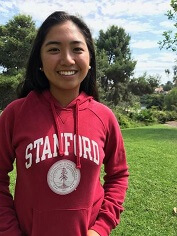 Jett Legacion, Sophomore, Claremont HS, HI +0.4

Jett's game keeps getting better!  Boasting a plus index, Jett is starting to compete in more elite level tournaments and was invited to play in the SoCal Junior Girls Showcase at Oakmont CC earlier this year which featured the best junior talent in SoCal.  She had a 3rd place finish at last year's LA County Junior Golf Championship and hopes to best that this summer!  Jett lists discipline and integrity as two things the game has taught her.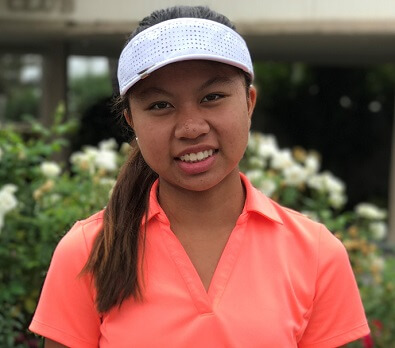 Julia Sander, Senior, UC Riverside, HI 1.6 (Scholar)
Julia has been an SCGA Junior scholar for the past four years and has spent countless hours donating her time back to our junior programs.  She was part of UC Riverside's success, helping them to win a Big West title during her tenure.  She finished her senior season this past spring with two top 20 finishes and had a scoring average of 76.33.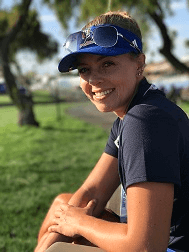 Allan Sander, Junior, Cal State San Bernardino, HI 10 (Scholar)
Although he no longer plays competitively, Allan still enjoys spending as much time as he can out on the course.  As an SCGA Junior Scholar, Allan is a mentor and role model to younger golfers in our program.  He's been honored as a Livingston Foundation Scholar which recognizes a leader who is honorable, hardworking, positive, and someone who remains committed to their vision despite life's challenges.  He volunteers his time annually at the ANA Junior Inspiration and also enjoys playing alongside our supporters at summer Play Day golf outings.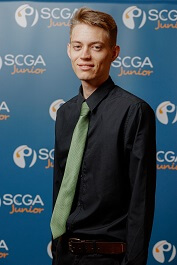 Azumi Arai, Senior, Woodbridge HS, HI +0.3
One of the top female junior golfers in SoCal, Azumi was invited to participate in the inaugural SoCal Junior Girls Showcase at Oakmont CC earlier this year.  She currently ranks 19th in her class in the state of California and finished T4 at the SCGA Junior Amateur Championship last year.  She had two first place finishes on the SCPGA Junior Tour in 2017 and hopes to continue her success this summer.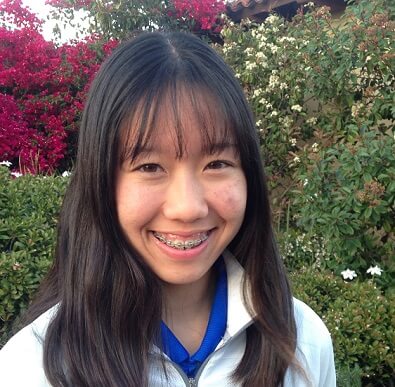 Michael Sharkey: Junior, Cal State Fullerton, HI +0.8
Originally from Canyon Lake, Michael is now competing on the men's golf team at Cal State Fullerton.  Michael was an SCGA Junior member during his prep career.  During his freshman season for the Titans, he averaged a score of 73.8, with a low round of 68.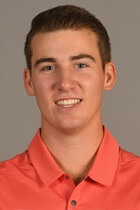 Jetty Sivongsay, Senior, Troy HS, HI 0.3

Jetty has been competing at the highest junior level during his high school career, including winning three events on the SCPGA Junior Tour during the 2016 season.  He's ranked 40th in the state of California of golfers in the 2019 graduating class and hopes to one day compete at the collegiate level.  On the AJGA tour, he boasts a 74.73 scoring average.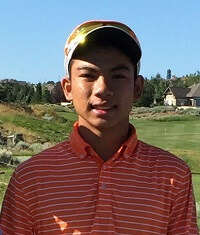 Dylan Marschall, Senior, Mira Costa HS, HI 1.9
We first met Dylan during his freshman year when he was just starting to pick up the game and it's been fun to follow his success on the course ever since!  He's now actively competing on the SCPGA's Players Tour where he's never missed a cut in his three seasons and has earned two top 10 finishes this year.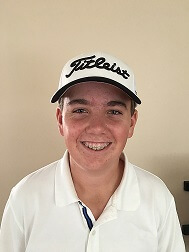 Nick Navarro, Freshman, Concordia University-Minnesota, HI 11.2
Through a lot of hard work and dedication to his game, Nick is living his dream as he heads off to play collegiate golf in Minnesota this fall on an athletic AND academic scholarship.  A graduate of Huntington Beach HS, Nick has been an active SCGA Junior club member for four years.